If you are on this page, you have heard of Smart Life or you are looking to tame its big sister, the application Tuya Smart, to install a new Wi-Fi bulb ou connected socket, a ZigBee switch purchased on Amazon, a motion detector unearthed at Action, a connected ventilator, an essential oil diffuser, a compatible CCTV camera Alexa or Google Home, or a breathing machine or even an automatic mower (cross out unnecessary mentions) ...
Eh yes, Smart Life is a bit like the Swiss Army knife of connected objects. This application available under iOS as Android can indeed handle almost everything. It is even very often to be preferred to that offered by the manufacturer of your connected object.
Why ? Because Smart Life and Tuya are frequently updated, unlike white label applications, but also because this will save you from having three or more apps to control your objects… While they are all based on the same technology: Tuya Smart.
Follow the guide to learn all about Smart Life of Tuya and its use with Amazon Alexa et Google Assistant.
The following applications use the Tuya platform: Avidsen Home, BlitzWolf, Calex Smart, Lidl Home, LSC Smart Connect, Proscenic Home, Konyks, SwitchBot, Teckin. You can choose to use them, of course, but we recommend that you collect all of your devices on Smart Life. It is the one that offers the most compatibility.
This content was updated on 16/11/2021: change of screenshots following the update Smart Life of November 2021.
Smart Life, what is it for?
The answer is simple and complex at the same time. It is used for everything!
When you buy a connected object, it will often work thanks to the Wi-Fi of your router or Internet box to be controlled from anywhere. It must therefore be linked to your home network to allow it to communicate with the servers it uses in the cloud so that it can keep up to date with news, but also that it applies the actions you want.
The application Tuya / Smart Life is therefore a kind of gateway between the connected object and its server on the one hand, but also the device that you use to transmit the orders (smartphones but also voice assistants).
Note that this also means that all the data entered into the application, as well as the activity of your connected objects, will transit and will be
stored on Tuya Inc servers
. Rest assured, however, the Chinese company has servers at AWS in Europe that are eco-friendly.
General Data Protection Regulation (GDPR)
. We therefore strongly advise you to opt for the Europe region in order to benefit from a
better protection of your personal data
.
But first of all, it is necessary to create an account Smart Life via e-mail and / or phone number, then a mot de passe, and activate the set via a code sent by the application. Once this is done, you can start using this pretty awesome application.
The application Smart Life
The use of Smart Life is quite simple and the operating mode is above all strictly identical in most cases and for the vast majority of Tuya applications.
For add device :
Connect to the Wi-Fi network that you want to use (be careful because most of the time, you only have to be in 2,4 GHz and not in 5 GHz, although this is less true today);
Activate your bluetooth and possibly your GPS to make scenarios based on your location (geofencing, solar timetables, etc.);
Press the "+" At the top right ;
From there, several possibilities are open to you, to you to select the right type of connected object !
Attention, your smartphone must sometimes be connected to the 2,4 GHz band of your home Wi-Fi and not to 5 GHz! Well, it was mostly true before ...
The products to be installed are classified by type and it will be up to you to choose the one that best represents your new acquisition. For example, a roller shutter switch will be considered a switch. Often, the guides accompanying the devices give you the information. You can find everything from mosquito killer air conditioning, through the robot vacuum cleaners or the ZigBee gateways.
Once you've found your happiness, select device and follow the instructions which are more or less the same. It is necessary put your device in pairing mode and it depends on the type of object:
When the device enters pairing mode, a light will flash quickly. You can then proceed to the next step. It consists of entering your network name (SSID), if this is your first time connecting to it. The app will search for the device, connect to it, register it on the server, and initialize it for use.
Sometimes this step does not go to completion. The most likely causes are a non-2,4 GHz network, an error in the Wi-Fi key and, more rarely, a server problem. If it is a server problem, it is necessary to take your trouble patiently and wait before starting over a few hours later.
Once done, your device appears with its generic name. You are free to give it a surname at your convenience by pressing the small pencil.
Then ? It's easy, isn't it? Be careful, in some cases, you can have a double or a triple use of a device. For example, a power strip, a socket with a lamp, etc. In this case, you can rename each element individually by entering it from the product drawing.
Choose the names wisely, because when you use them with Alexa, these are the names that should be used. Also avoid names that are too close or with numbers that will generate conflicts.
Scenarios
One of the strengths of Smart Life is to be able adapt the use of your connected devices to your wishes. This customization can be quite basic, like setting fixed hours switching on or off of an element. For this, no need to go to the scenario part of Smart Life, you just need to click on the clock and choose the hours and days. It is also possible to make a countdown.
Scenarios and automations allow to make "Home automation programming" more advanced such as activating an element during particular conditions (detection on a device, sunrise, sunset, etc.).
Dance Smart life, click on "Scenario" at the bottom of the screen and "+" and "Scenario".
Enter the name of your scenario and then, by going to "Add an execution action", select your device and in the section " status " choose what to do.
In the case below, we made a scenario to stop roller shutters during descent. A very practical action!
Function self-regulating automation techniques allows an action to be performed in certain circumstances, such as turning on lights when the sun goes down, or even activating a device following a detection. Same way of doing, select automation then "+".
There are three areas:
the conditions (temperature, humidity, weather, sunrise / sunset, time and device (such as a detector),
the actions to be performed (a scenario or an automation that already exists, a notification to be received, a delay in an execution, a device to be controlled, etc.),
la time slot d'utilisation.
For example, you see in the following picture a automation to turn on an LED strip when the weather is rainy, or every day at 18 p.m..
You can just as easily use the official data and choose " when Sun sets ", hence the importance of filling in your personal information and activating your GPS so that it is done at the right time and thus prevent the light from coming on at 3 a.m. or the shutters opening at midnight.
Smart Life and Amazon Alexa
Le voice control with Alexa is done very simply. It is of course necessary to activate the Skill Smart Life from the app Alexa.1
In stock
June 30, 2022 6:06 a.m.
Updated: June 30, 2022 6:06 a.m.
The first time you need to enter your username and password. The skill is then activated and the search for connected devices starts automatically.
As soon as you install a new object with Smart life, it will go directly back up in the application Alexa, without you having to do anything. Awesome, isn't it?
The same goes for the scenarios which will appear as if by magic and will therefore be usable by voice.
Choose their activation name carefully in a routine
, thatAlexa understand your request (pay attention to the spelling). To better organize your
routines Alexa
, give them names, you will then find them in alphabetical order.
If your devices do not go directly back to the app Alexa, start a search for new devices via Alexa.
Otherwise, you can:
click on the "+" At the top right in Appareils,
select " add device«
Choose either "Tuya" (the editor of Smart Life), or the type of device you have set up (if you are not sure, choose "other" at the bottom).
Smart Life now has no more secrets for you. If you want to go a little further on certain aspects, take a look at our dedicated tutorials (groups, routines, switches, etc.). Yes we know, we are too nice!
Smart Life and the Google Home Assistant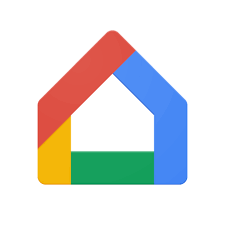 In principle, it is not harder than with Alexa. First of all, we will have to activate Smart Life under the Google Home app. The easiest way to do this is to identify it as a PIN code.
To find Smart Life, on the Google Home home screen, select Smart Life at the top, this will give you the procedure to follow.
You need to open the app Smart Life, go in "Profile"then "More services" and in the section "Third party access service", select "Google Assistant".
You will have an identification code given by Smart Life to enter in Google Home, but beware, contrary to what is noted in the application, this is not an 8-digit code but 8 letters that you will need to enter.
Paste this code into the Google Assistant app. Following this, when you click on your Google Home, if you have already installed devices, they will be automatically integrated, if they are compatible with Google of course. This means that ZigBee devices, other than Philips Hue or recognized gateways, even if they appear under Smart Life, will not be able to be piloted for many. If you install devices later, slide the screen down for a search and update of devices.
You can also ask "OK Google, synchronize Smart Life ".
For the rest, the voice control is done as with Alexa. You have just as much latitude to change the name of your devices to make them easier to name.
"Ok Google, turn on the living room" here we go !

To learn more
Smart Life now has no more secrets for you. If you want to go a little further on certain aspects, take a look at our dedicated tutorials:
First published on 18/07/2019. We are trying to update the article, but the interfaces of the different applications are likely to change regularly and the display may differ somewhat from that shown. Do not hesitate to ask your questions in comments or to join our Facebook group Les Alexiens for more personalized help.