Because sometimes putting connected bulbs everywhere is a financial pit, or quite simply impossible (not the right socket, not the right light output ...), there is a choice alternative: connected switches wall or recessed. They have been around for some time now, but many are incompatible with French installations without neutral.
We will therefore help you make the right choice through 5 points to take into account before any purchase.
1 - With or without neutral?
With a few exceptions (old house, etc.), you do not have no neutral in your switches for safety reasons. Neutral will reach the bulb but not the switch. You may be tempted to pull a neutral from an outlet or from your board, but we don't recommend it for obvious safety and insurance reasons. If you still want to do it, see what can be done with a professional.
If you have a neutral, you will have no difficulty finding a connected switch in that case. But be careful that the amperage, frequency and voltage correspond to our installations because they are often made for foreign countries. We have tested the Earthsmart KS-611 orZemi tactile connected switchsmart WF-WS01 but there are many others.
If you don't have a neutral, the first possibility is to use a SONOFF type switch, Meross, Zemismart… They will be placed in a ceiling light and will therefore be invisible without having to change your installation.
But now it's easier and easier to find switches without neutral. They look a lot like roller shutter switches with their tactile glass front. Again, take care that the voltage and frequency are in accordance with our facilities, and get started! But beware, there are subtleties in the connections.
2 - Look at the type of connection
Some switches connected without neutral have the particularity of having to also install a capacitor at the level of the bulbs to be controlled. This is the case with some Zemismart for example. The purpose of this small device is to prevent your bulbs from staying lit at a minimum, even off, or from blinking. The advantage is that you can use them with any type of lighting. But it is necessary to provide access to the arrival of the neutral at the level of the bulbs.
Others are now able to do without this, which is easier to implement. However, they may not be compatible with all types of lighting. Take a good look at the specs because usually fluorescent lights are the problem. We had done tests with LEDs and halogens without any problem with theZemi connected switch without neutralsmart.
Also pay attention to the shape of the terminal block. Some are square and that can be a problem.
Also pay attention to the wattage or load capacity of the switch. It is generally between 200 and 300 W per channel. So watch what you plug in so as not to exceed this power. We are talking about a channel because there are switches with one, two or three ways. Which is convenient in several ways that we will all see later.
And there is a last type of connection which is… wireless! Yes, you are finding more and more wireless switches, but exclusively in ZigBee. However, they are not real switches but more remote controls which will allow you to turn on or off connected bulbs or switches
3 - The type of internet connectivity
As with all connected objects, you will find two types of connectivity :
-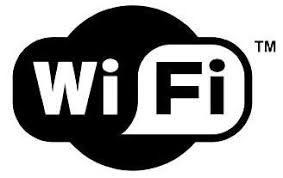 Wi-Fi. These are the most common, but the problem with Wi-Fi is that it requires constant power for it to work, so forget about wireless and you will need a neutral wire, although newer models are changing. gives it.
-
The ZigBee protocol. For these, you need a dedicated hub which will connect to the network and itself will take care of connecting ZigBee devices. There are connected switches that work with various Hubs but we have not yet seen one that can be connected directly to a apparatus Amazon Echo and going up in Alexa or Google Assistant. On the other hand, it works with Hubs Smart Life or proprietary hubs like Philips Hue. The advantage is that these switches work without a capacitor. The battery allows them not to need power input from the network and the low consumption of ZigBee gives them an autonomy of about 2 years.
4 - The application to control it
The connected switches can be driven by Smart Life for the most part, but also by third-party applications from manufacturers. The choice will depend on the brand purchased and its connectivity. Wi-Fi switches will work with Tuya / Smart Life for the vast majority. This is a plus because you can integrate them into scenarios and routines on your voice assistants. If you opt for switches, some are compatible Smart Life but not all, on the contrary (Meross has its own application, just like SONOFF). In either case, they will be Compatible Amazon Alexa and Google Assistant.
The ZigBee switches will be compatible with the application of the manufacturer of the gateway used, but also for many with Smart Life. There are a few Philips Hue compatible models, but often at a prohibitive price, like theZigBee NodOn switch. For the ecosystem Xiaomi Home automation, you will find more affordable models such as Aqara wireless switches. For these brands, these are wireless switches, so more or less remote controls.
In any case, for a brand you don't know, make sure the app is available and compatible with your voice assistant. In other words, that a skill is also present on the French store in order to use it with Alexa, or that it works well with Google Assistant for your Google Home devices.
5 - What we can not do and surprises ...
Most of the time, a connected flush switch will only turn the lights on and off. Certain references with neutral may allow variation in light intensity, such as the Konyks Interi. On the other hand, there are good things to do if you buy 2 or 3 way switches and only one is plugged in. Let us leave aside the channel used which will allow you to control the light connected directly, but also to the voice (we refer you to our different tutorials and home automation tests).
Where it gets interesting is that unused channels are not unusable! You can, via Smart Life, attach a channel to a connected bulb or a connected switch and turn it on remotely. You can also create a scenario and trigger that scenario with the push of the button, like turning everything off in a house suddenly or whatever comes to mind. And this whether for the Wi-Fi or ZigBee switches, provided that all the devices to be controlled are on the same application. You can then bring up the scenario under Alexa or in Google Assistant.
You will not be able to change the colors of your bulbs over Wi-Fi, but you can set your switch to turn it ON at certain times and vice versa. In ZigBee, on the other hand, the possibilities are much more numerous since you can assign colors, intensities, or even control everything with the new Aqara tactile switches.
In conclusion, choose a connected switch is something to prepare well: size, connectivity,… It goes without saying that the least problematic to set up are the ZigBee switches. Sometimes a Switch can also be more than enough. In any case, do not intervene on your circuit without taking a minimum of precautions.
Which connected switch to choose?
Following our numerous tests of connected switches, some obviously stand out. The good news is that there is something for every budget. Remember to take a good look at which application (s) it will work with before purchasing, but all of the models below can be purchased with your eyes closed.
The best Wi-Fi switches
The best ZigBee switches