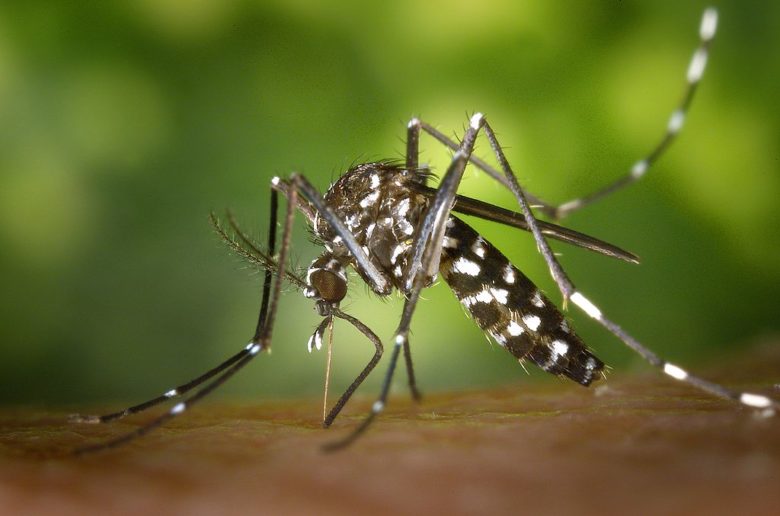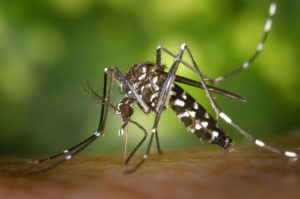 Summer is here and well established. And if there is something that many Alexians hate, it is to be stung by Culicidae! Better known as the mosquito, this insect of the Culicidae family is more commonly called " mosquito ". You know those stingers-suckers who delight in our blood every summer! But, there are, it seems, solutions. So, you imagine that when in addition, this solution is connected to Alexa, it does not take more for us to take the urge to test the device and tell you about it ... A little routine later, we just have to say Alexa, "Eliminates the mosquito", so that the dream of being finally rid of these vectors of various pathogens is within earshot ...
Not available
November 30, 2021 15 h 11 min
Womdee Mosquito Killer: a rather classic device in appearance
Unboxing
Ordered on Amazon. Fr as soon as it was released and arrived 10 days later directly from China, this mosquito repellent comes in a basic packaging. A simple cardboard box, which as you can see, was visibly abused during its plane trip.
But Les Alexiens have learned not to take offense in the face of packaging of this type, many connected objects from the Middle Kingdom being quite efficient in spite of everything. So let's open this damaged box.
Le Womdee Mosquito Killer looks like a tube with holes 12 x 12 x 22 cm, with a luminous part at its top illuminated in blue thanks to LEDs sold as " 365nm UV section", Sensible color attract mosquitoes " effectively ". On the lower part of the opening, we find a grid intended to recover the future corpses of mosquitoes and equipped with a " bug zapper "According to the product sheet on Amazon. Fr.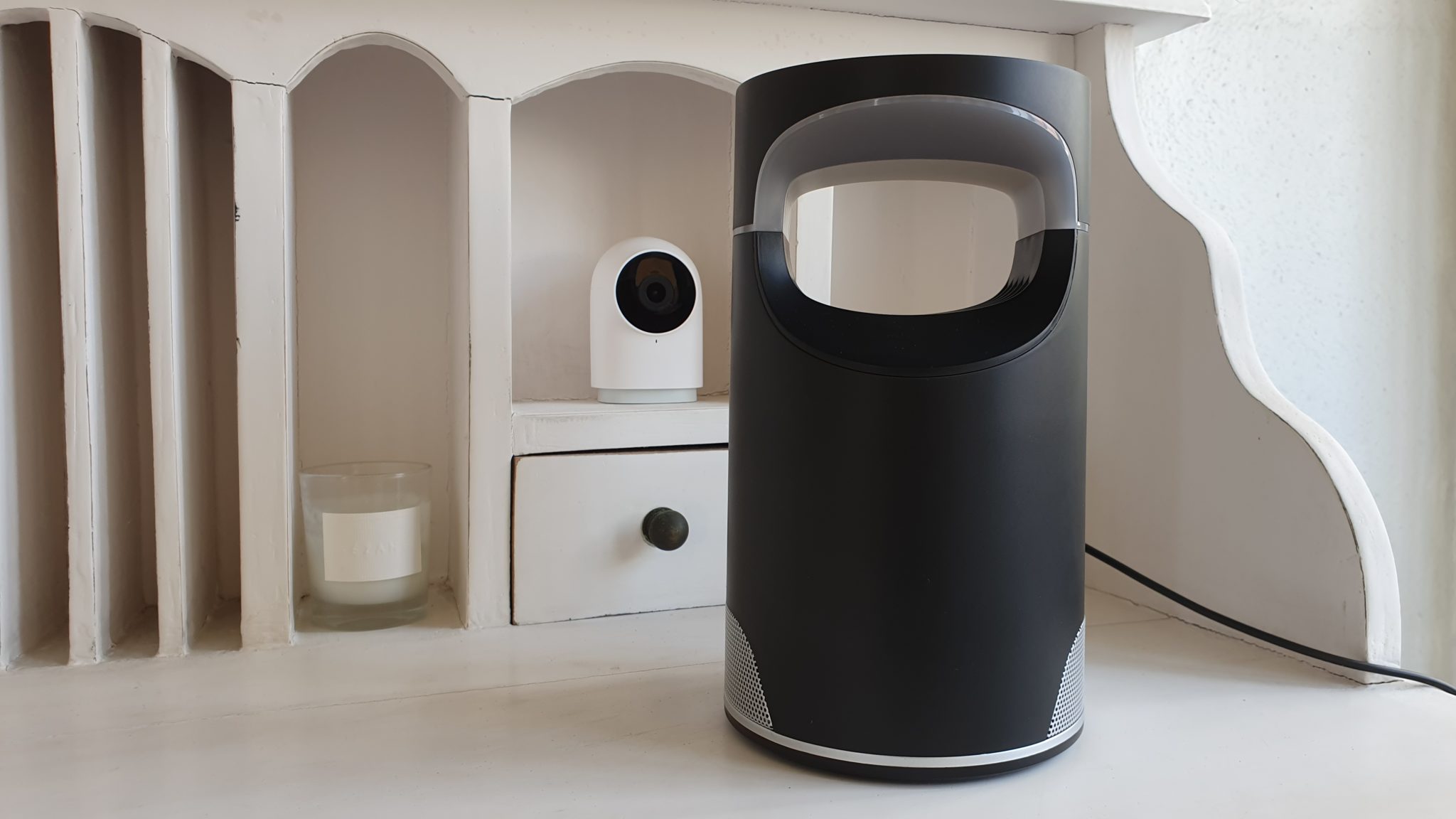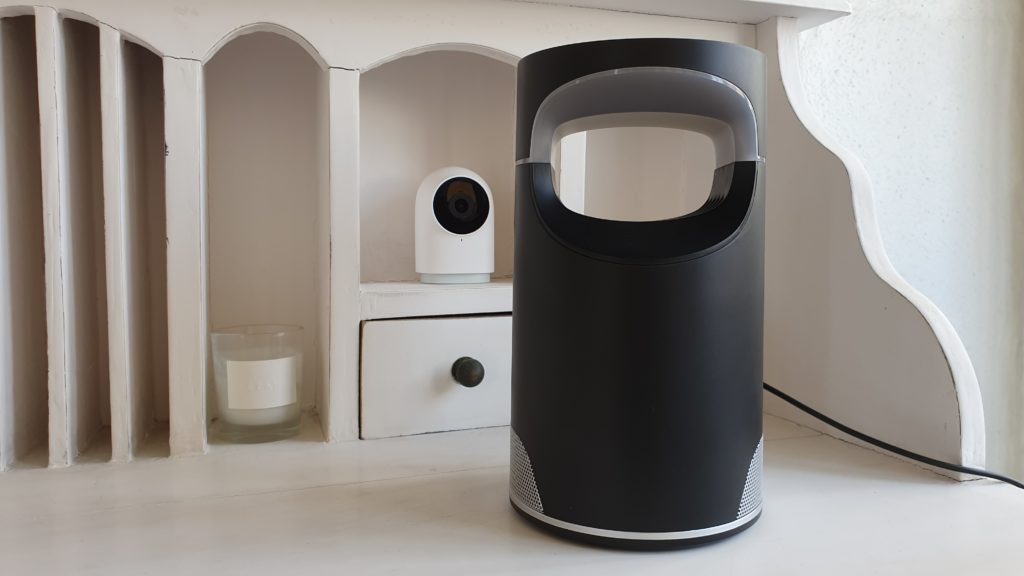 Under this grille, a fan of type PC extractor, frankly not very powerful but also not very noisy (announced at 30dB, even if that of Tcvava turned out to be much quieter…), seems intended for suck up pests. A hatch also allows you to empty the device and see the packages. Note that the power plug fits poorly, which is not to give us confidence, and not specific to our copy since we were able to test two which have the same defect.
Powered by a simple 5V USB socket, this device is not not delivered with a European type plug. Pity. Fortunately, the plug Amazon promises us an efficient device capable ofattract mosquitoes odorless, no harmful chemicals and therefore harmless.
Technical Sheet
Brand:
WOMDEE
Model number:
We do not care…
Item Weight:
526 grams
Dimension:
12 x 12 x 22 cm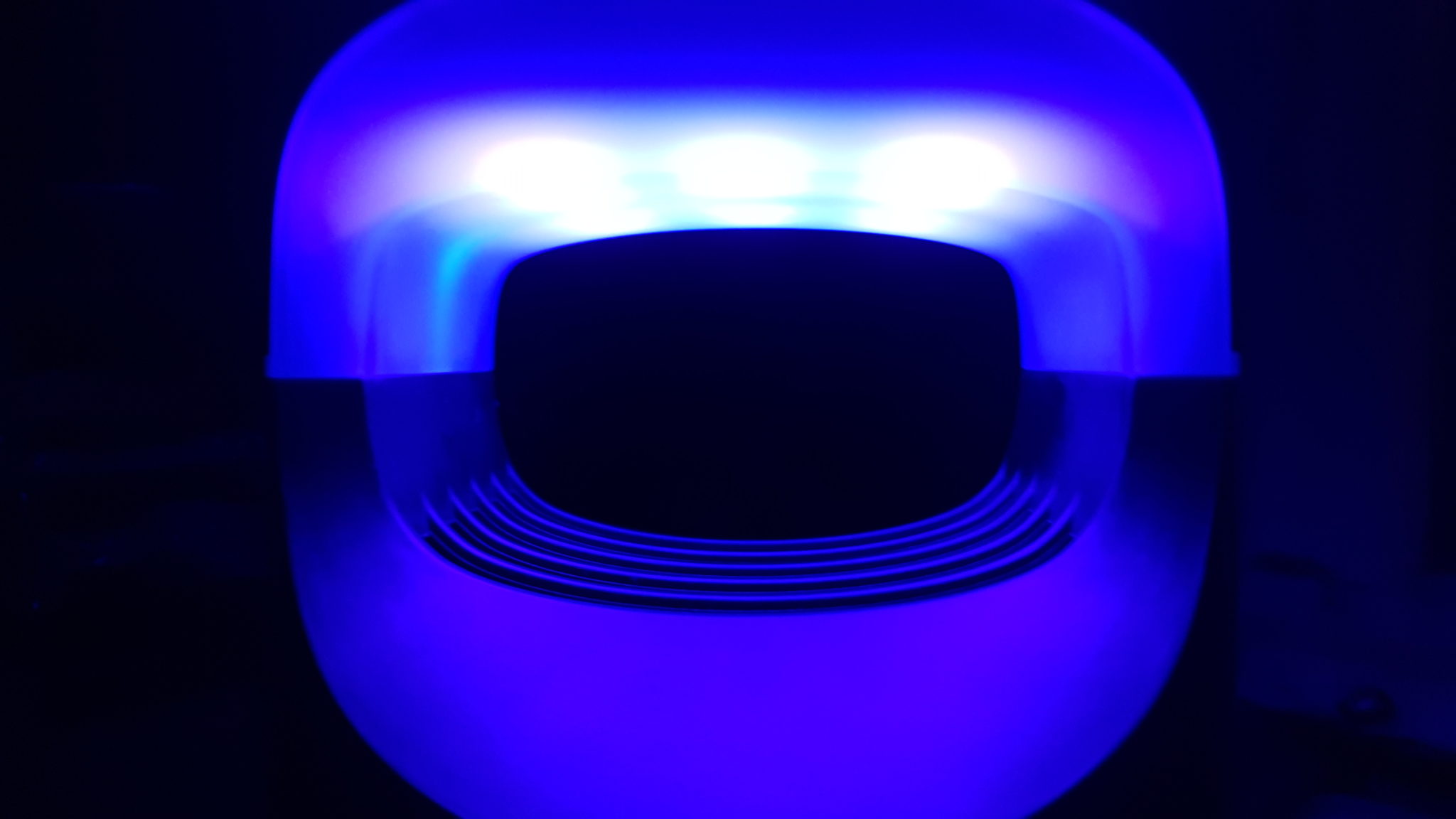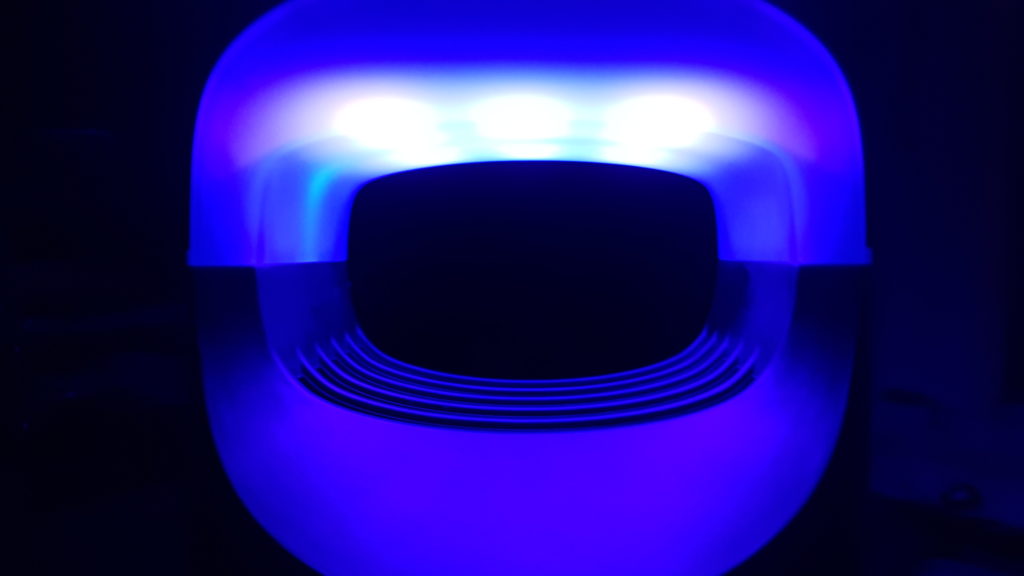 Womdee Mosquito Killer: Mosquitoes Pass But Don't Pass!
Installation
On ignition, we immediately notice a first fault: the ignition button remains blocked. The problem will repeat itself frequently, it is clearly a misconception. Worse, the device has outright false contacts and it turns off or turns on simply by moving it. It promises!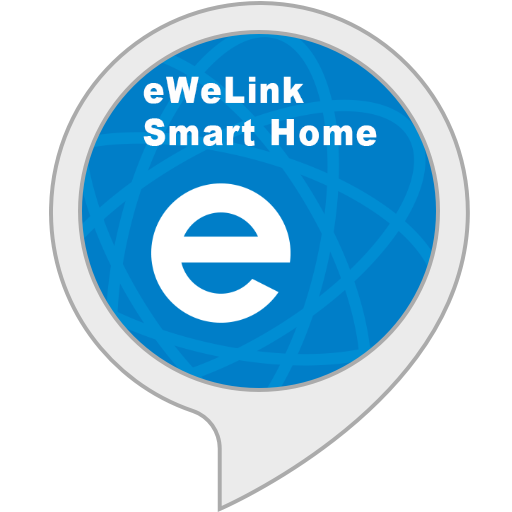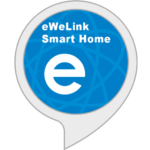 However, we do not stop there and proceed with the installation via theeWeLink app. After creating an account, we are invited to connect our "bug zapper" or insect grill to our Home Wi-Fi. Like most of the time, the device only accepts 2.4 GHz band, but no worries, we are quite used to this fact.
The rest goes without the slightest problem, at a speed V, it must be admitted. It is the same when activating the eWeLink skill. Alexa immediately recognizes the device and allows us to turn it on and off, but also to adjust its intensity. Great! It is high time to get it started and test its effectiveness.
Our opinion
Having the "chance" to live in a region infested withAlboes albopictus, easily recognizable by their small size and their tiger coat, we were in an ideal test environment and had only one hope: eliminate those tiger mosquitoes, or at least somewhat reduce the population that ventures into our interiors.
Unfortunately, despite a week of testing, we have to face reality: this device is USELESS! It's probably even one of the most catastrophic tests we've done so far. Although he did not fail to set our house on fire, unlike theLoratap switch for roller shutters, this Womdee Mosquito Killer serves no more than vaguely illuminating the corner of a room in blue. If, again, it had been aesthetic!
Furthermore, not everyone has had the chance to have a working device, like our national Tcvava. His device has indeed arrived defective, the fan not even deigning to turn on and its blades remaining hopelessly inactive. In short, a purchase that is as quickly regretted as it is ineffective.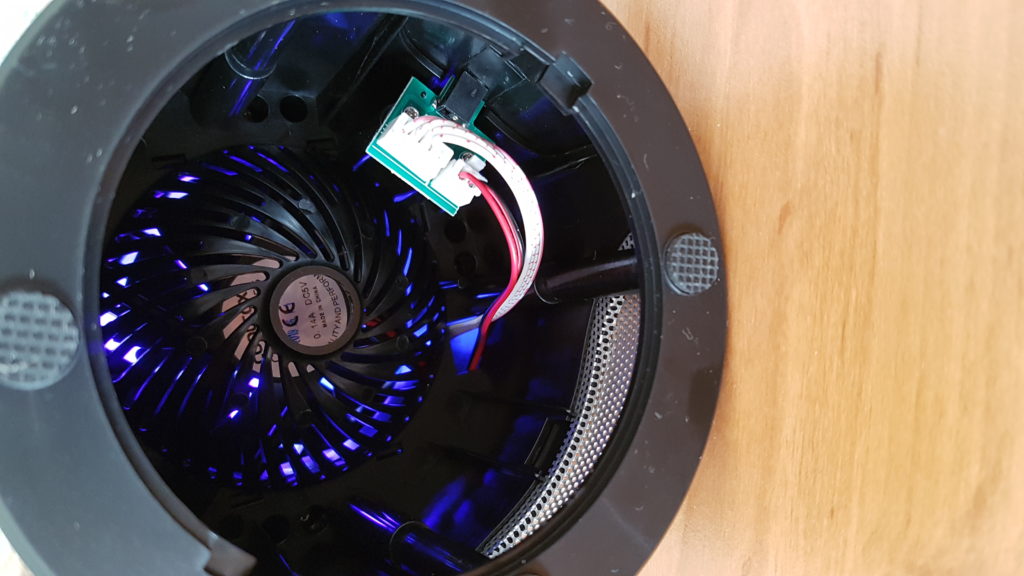 Not available
November 30, 2021 15 h 11 min
In conclusion, you will have understood it:
go your way!

No, even run away, you will save 20 €
(price we paid, but the seller saw fit to increase the price by nearly € 9 since our purchase!). Instead, keep your euros or Canadian dollars, therefore, with which you will be able to invest in candles or other essential oils with lemongrass.
This Wombee Mosquito Killer only has a mosquito killer in name. It has not even caught a single mosquito in 10 days of use, and therefore has nothing to elucidate our culicid problem!
Some will tell us that they warned us about
our beautiful Facebook community
, but in the writing of the Alexiens, we test everything that comes to hand in order to guide you in the best way in your purchases of compatible devices Alexa. Yep, what wouldn't we do? Keep it, that's for sure, this device just deserves a return to sender.

Womdee Mosquito Killer Lamp
€28.98