The family of robot vacuums is vast and they are quite prolific: there are new ones almost every day. Some brands will play on the quality of cleaning, others on the mapping or even on the accessories. It is always difficult to find the rare pearl that combines everything. That said, the goal is to find the robot that suits you the most (from the verb to sit, yes yes). We therefore continued our search in this vast galaxy of aspibots to find you the very last one. Ultenic D5S Pro.
The D5S Pro is the improved version of the D5S with more power and more accessories… Sold at approx. 200€, it has a suction power of 2500 Pa, he is silent (very) but also controllable by voice ! Not bad is not it ? We will see…
219,99€
259,00€
In stock
2 new from € 205,99
Refurbished from 3
August 12, 2022 2:53 a.m.
Ultenic D5S Pro: an accessible robot vacuum
Unboxing
With dozens of patented technologies to his credit, Ultenic has developed devices to perform a wide range of household chores. In addition to quality, they also focus on design via a range of devices at a time refined, stylish and pleasant to look at. They also want their products to be truly affordable, within reach of a wide range of consumers, which is why Ultenic is committed to offering products of a Very good value for money. They are present in more than 30 countries.
The D5S Pro comes in a fairly simple white cardboard box with the robot's name and design. He does 57 x 37 x 10,5 cm for more than 3,5 Kg. Simple and efficient.
By opening from the top, you will be entitled to a protective cardboard with the logo and the slogan of the brand "The life you want".
By removing it, we see that our robot is well protected and well secured. You have, as a bonus, the right to a word of thanks from the brand. All the elements are also independently packaged in recyclable plastic bags. As the storage compartments are made from recycled cellulose, the packaging is 100% recyclable. We talk about it every time, okay, but respect for the environment also involves small actions.
A first glance already shows the presence of some surprises like batteries, a remote control… Hmmm… Let's unpack all that quickly! We are drowning in accessories that we will detail you.
The robot Ultenic D5S Pro has a pretty cool design. It is relatively flat with its 7,3 cm. Indeed, you can imagine, with such a thickness, there is no lidar, therefore no detailed mapping. But as we tell you regularly, lidars are like the size, that's not everything.
He is in plastic on the whole of its structure except the top which is made of heat-tempered glass black with "small dots" patterns. The location of the lidar, absent, is obstructed by a brushed metal plate. It really is the most beautiful effect. He does 32 cm in diameter for a featherweight of 2,7 kg.
We did not find any finishing problems on the tested product.
The physical piloting of our Ultenic is done via two buttons. You will see that here again, we are on to something very simple.
The button " home »Will be used for:
Return robot to base when cleaning
The button " " will allow :
Turn on the D5S, with a long press,
To turn it off, in the same way.
Start a cleaning cycle with a short press.
Pause cleaning and resume when it is running.
To put the robot in pairing mode, you will only have to press the buttons " home " and " For 5 seconds.
The buttons will also flash or take on specific colors, but always together.
Solid blue: RAS.
Flashing blue: starting up, upgrading, network connection.
Flashing yellow: no more gasoline, low battery
Solid green: in charge
Flashing red: problem. To know which one it is, you have to listen because the number of Beeps will tell you where to look. It is linked to a material problem such as dirty sensors, a stuck bumper ...
Steady red: ditto, but no longer a problem of obstruction such as a foreign body in the fan, the wheels ...
With this operation by visual and audible alerts, there will be no no app pop-up message. So if your robot has a problem when you are not at home, you will find out when you return where you will have to go to the settings of the app.
The robot Ultenic D5S Pro is equipped with two systems for detecting its environment:
Un physical system on the front half, via " bumpers " or " bumper »To absorb the shocks and make it go backwards. The latter are also equipped with a rubber protection strip.
An infrared detection system: you can also see on the front a strip of infrared collision avoidance sensor, under a plastic casing that is brighter than the rest of the robot.
It is these two systems that will allow the robot to move within your interior. So it will be an empirical cleaning mode in the sense that the robot will hit an object, a wall, or even detect obstacles by being fairly close with its sensors. To allow better logic when traveling, Ultenic has equipped its robot with the " intuitive navigation system 2.0 ».
You will also notice that the dust bin is on the back of the robot. The top of the D5S Pro is therefore irremovable.
If we look at the underside of our robot, we discover two wheels mounted on a system allowing it to manage height differences of up to 2 cm. This is sufficient to make the connections between parquet and tiling for example, or the doorsteps.
It also two side brush locations. Let's be clear that most brands put two brushes on to please consumers, but the quality of cleaning is not determined by this. However, in this case, this choice can be understood from the fact that the main brush is quite small at 14,5 cm.
You will also notice the 360 ° roulette on the front, black and white, between the two loading pads. But that's not all, you will also have discovered this red switch. This is actually the main power supply for the D5S Pro. Do not forget to put it in ON before using it, it will prevent you from getting angry for nothing ...
Apart from that, this main brush is located on the rear third of the robot. There is a protective grid to avoid vacuuming large parts and blocking the entry of air and dust. There is also a small squeegee to avoid leaving dust on the floor. The brush consists of flexible plastic strips to hit the ground and take off the dirt and soft bristles to bring them back to the suction area. No specific treatment or special technology to prevent the hairs from wrapping around. It is very standard and needs to be changed every 300 hours.
The new Ultenic D5S Pro is also equipped with fall arrest sensors and suspension sensors that you can see on the front and sides of the robot (3 areas). Thus, it will not fall down the stairs or warn you if it is no longer touching the ground (stuck on a chair edge for example).
The dust container makes 500 ml, it is therefore sufficient to pass several times without needing to empty it, even if it is a little smaller than with some competitors. It is very easy to remove with a pull button. There is also the presence of'a small roulette wheel in contact with the ground. It will offer better stability to the robot during cleaning but also allow it not to rub the back when it is going to trudge.
The dust container is equipped with a three-stage filtration. A very fine canvas plastic will do the first protection. It is very practical in use because the HEPA filter will saturate much less quickly.
Le HEPA filter, retaining 99,97% of particles larger than 0,3 µm, is also protected by a black foam. The tank has two opening systems: the first will allow it to be emptied by opening it, the second will give access to the filter. Emptying is therefore very simple. Likewise, the filter and the pre-filter can be removed very easily. Everything is completely washable with clean water.
As announced at the beginning, Ultenic provides quite a few accessories:
A charger with a 1,5 m. It is a charger 11,4 W, 19 V and 0,6 A with a DC plug to be inserted at the back of the charging station which also has an area for winding up excess cable. Likewise, a small location on the top will allow you to put the remote control. She does 16 cm wide by 9 high. Once the robot is in place, it will make an outgrowth of 4,5 cm.
Two sets of two side brushes. No keys, so they can be used from any side. You have to force to put them in place. They are made of flexible synthetic fibers. So no mechanical action other than a simple sweeping. You will notice the small tuft of hard bristles at the base of the brush heads. It will be used to prevent the too important and too rapid accumulation of hairs and hairs at the level of the rotation mechanism. These brushes should be changed after around 200 hours.
One pre-filter and one HEPA filter in advance (in addition to those of the dust container and the water tank). That makes you three in all. They are to be changed every 150 hours.
A 300 ml water tank. This tank is a hybrid bin because there is also 200 ml dedicated to dust collection. The nice surprise is that there is also a pre-filter and a HEPA filter, so the Ultenic D5S Pro will suck in addition to washing.
In addition to the wipe supplied with the water tank, you will have a second one. You will also have a tool for cutting fibers wrapped around the main brush.
You will also have a magnetic tape to create virtual barriers. The latter is only a meter long. It looks kitsch, it is no longer done... From this, two conclusions:

The robot will not manage restricted or prohibited virtual zones,
With a ruler, you can not only prohibit entry to rooms but "insulate" a carpet to prevent it from being washed at the same time as the rest of the house.
And finally, Ultenic also offers you a remote control and two AAA batteries. It is also something that we hardly find any more, but it remains very practical. You can therefore use the Ultenic D5S Pro either via the application or without an internet connection with its buttons or remote control.

The latter will make it possible to:

Trigger an automatic cleaning,
Return to base,
Control it directly with the arrows, pause and resume,
Schedule a cleaning,
Set the time,
Choose the cleaning power,
Choose between the 3 other cleaning modes offered by the robot.
We are both happily surprised by what the D5S Pro offers us, such as the remote control, the double brushes or the washing + cleaning functions… But also relatively disappointed by the absence of cartography and the magnetic barrier… In short, let's look at its characteristics.
Ultenic D5S Pro tech. Sheet
Brand Name : ULTENIC
Model : D5S Pro
Origin : China
Suction power : 2500Pa
Dust bin : 500 ml
Hybrid tank : 300 ml for water and 200 ml for dust
Variable power : yes, silent, normal and max, i.e. 700, 1100 and 2500 Pa
Variable water flow : Yes. Small / Normal / Large
Dimensions in mm : 320 * 320 * 73
Weight 2,7 kg
Features : Vacuuming, cleaning and washing, vacuuming and washing.
Cleaning : automatic, peripheral (along the walls), room, zone.
Surface : About 120-150 m²
No-cleaning zone : yes, with virtual barrier by magnetic strip.
Resume cleaning from the point where the last cleaning was stopped : Yes
Virtual card : no.
Filter type : HEPA
TurboBrush : Yes, the robot will adapt the power to the type of soil.
Navigate : by IR and bumper.
Remote upgrade : Yes, OTA
Brushless motor : Yes
Cleaning planning : YES
Autonomy : 150 min maximum in cleaning. 40 min max in maximum suction.
Charging time : About 4 hours
Battery : 2600MAH Lithium-ion battery
Voice operation : Yes with Alexa and Google Assistant via the app.
Application : Ultenic, Proscenic base.
Noise : 56 dB in silent mode, 60 dB in normal mode and 64 in turbo.
Charging station : contact dock type
Connectivity : Wi-Fi IEEE802.11 b / g / n 2.4 GHz
Accessories : 3 x HEPA filters, 3 x pre-filters, 4 side brushes, 2 washing cloths, 1 cleaning tool, a remote control, a magnetic strip,…
The power mode will be adjusted via the application by choosing between three powers. Ditto for water flows. The remote control will allow you to vary the suction power only.
Add to that different types of sensors :
Dust box sensor: to alert you when it is full,
Drive wheel speed sensor,
Bumper sensor,
Anti-fall sensor,
Suspension sensor,
Charging sensor.
Ultenic decided not to focus his robot on the suction power, but more on the quality of cleaning and washing via an accumulation of possibilities. You can indeed combine the suction and water flow rates (max and max, or min and max ...) or wash in almost absolute silence with the automatic washing mode (just a sweeping without suction)… The only weak point of this robot seems at first glance to be the'absence of mapping precise and reusable which will require the use of technologies from another time like magnetic tapes.
Ultenic D5S Pro: installation and presentation of the home application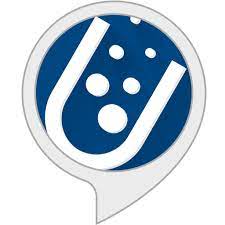 Ultenic has developed its own app, based on Proscenic's as noted on the store's download page. You'll need create an account using your email and password. Then give the requested access and that's it. If necessary activate the GPS of your smartphone and switch to the Wi-Fi network that will be connected to the robot.
To install the robot, start by pressing the « + » or « Add Device ». But… no Ultenic D5S Pro in the list. By default, choose the D5S. Put the vacuum cleaner in pairing mode as explained earlier then enter your Wi-Fi credentials. The application will ask you to come and connect to the ULTENIC network. Do it and don't touch anything afterwards. The robot appears on the home page as if by magic.
The application is simplistic about the setting. This can be an advantage for some. You can change the name of the robot, see the cleaning history, alerts, schedule cleaning and locate the robot if you cannot find it at home (under a bed for example)… And that's it. The robot's language will remain English.
On the main page, by selecting your robot, you will arrive at the piloting page allowing you to:
Start an automatic cleaning: the robot will pass through your entire house.
Clean the periphery (cleaning the edges),
Cleaning the area (physically place it in the desired location and press the function),
Automatic wash. The robot will wash and clean but not vacuum. You will not be able to vary the suction power.
Automatic charging: return the robot to the charging station.
Select suction power: press it to choose between silent, normal and max mode.
Average water speed: same, press to change the mode among the 3.
Remote control: piloting like a Joy pad.
To use the water flow function and the suction force when washing, put the water tank in place and you will have access to these parameters by launching a automatic cleaning.
During use (and before restarting another cleaning), you also have a visual cleaned surface, cleaning time and remaining battery. The map looks like a large kindergarten section work and you might have a hard time, like us, to recognize your house on it ...
Use with Alexa
Activate the Ultenic Skill available on the store Alexa French.
Two possibilities to recognize your Ultenic D5S Pro:
Go through the Ultenic application and in the settings choose "Activate Alexa ». Enter your login details Amazon and, if you have already activated the skill, the robot goes directly back to your application. Otherwise, go to the second method.
Activate the skill on the app Amazon and then do a search. Your robot will appear in your application.
Cool right? Well, no, not that much ... Indeed, even if it is recognized, the D5S Pro will not respond to any of our requests via Alexa. Impossible to control it by voice. It is advertised as offline or not available and does not respond… It's quite frustrating, but it is possible to put this on the fact that the D5S Pro has just been released. And as you have seen, it is not present in the brand's application either. Let's let some time pass and Ultenic will surely do an update to fix this problem.
Use with Google Assistant
To use it, activate theadd-on Ultenic… And we couldn't go any further. Why ? Because, like any good user of connected products, we change passwords from one application to another. And it turns out that the Ultenic application, based on Proscenic and therefore Tuya, is not differentiated from the latter. Google Home recognizes it independently, but requires the passwords of our Proscenic account… Result? Unable to install. On the other hand, if you have never activated the basic application, you will certainly be luckier than us.
We are therefore quite disappointed with the application and the inability to use the Ultenic D5S Pro robot by voice…
Ultenic D5S Pro: daily use
Let's move on to the voice usage issues that can be handled by OTA updates. We tested the D5S Pro for several days to get a clear idea of ​​its capabilities, advantages and drawbacks.
"An autonomy of around 40 minutes at maximum power and more than an hour in medium mode. " The Alexians
First of all, it is really very efficient. It cleans very well indeed. Despite its lack of precise mapping, the robot moves relatively logically through the room, without getting stuck in areas and without constantly returning to the same paths. The cleaning time is also relatively good. We found a autonomy of approximately 40 minutes at maximum power and more than an hour in medium mode.
S cleaning, both for vacuuming and washing, gives very good results. Area cleaning is also very efficient, as you can see in our video below. What's more, it is relatively silent with 64 dB in maximum power and 56 dB in silent mode. It is one of the quietest, if not the least noisy, which we tested.
He also manages to pass on thick carpets and able to adapt his power. Likewise, the work in the angles is very good.
In washing mode, even if the problem always remains the same with robots in the absence of mechanical action, the results are quite good. The max bitrate might be a bit too much for once, it's up to you.
On the other hand, it does not distinguish between types of soil and can wash your carpet with glee. And without restricted areas of the map, too bad.
In the absence of voice use, for daily use, the remote becomes your best friend. She is indeed very easy to use and will allow the robot to be piloted even without internet access.
219,99€
259,00€
In stock
2 new from € 205,99
Refurbished from 3
August 12, 2022 2:53 a.m.
We invite you to watch our test video to see it in action, and don't forget to subscribe!
In conclusion, the Ultenic D5S Pro robot vacuum is a very easy to use, even very simple, and with excellent cleaning and washing quality. Its autonomy is satisfactory and it will allow you to both wash and vacuum at the same time, which is great for this price range. The problem lies in the Ultenic app which has not yet brought up the Pro version of the D5S to date and which is a little too tight. The youth of the vacuum cleaner also means that the robot is not yet supported by voice assistants. If you are looking for a state-of-the-art vacuum cleaner, this isn't for you. If, on the contrary, you want to invest in a robot vacuum cleaner that is easy to use, quiet, can be used even offline and offers very good cleaning results, it is for you. Less than 220 €, it is a good quality / price ratio.