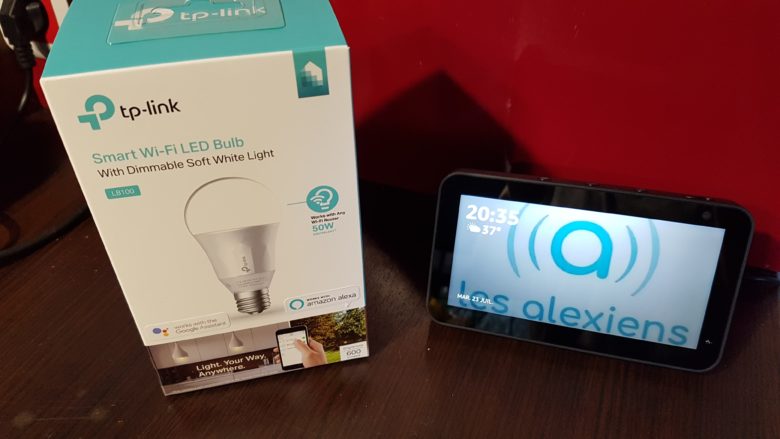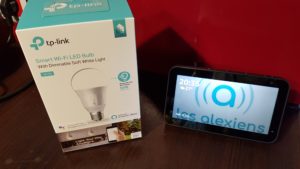 Even at their resort, Les Alexiens find a way to present you with new tests! And we are not going to use the pretext of being on vacation to refuse to present you with a product from a brand that has never been tested before. In this case, it is a TP-Link LB100 bulb that we are going to help our host to configure so that his family can finally take full advantage of it. It will always be better than leaving it in its box ...
TP-Link LB100: a Wi-Fi LED bulb for a white atmosphere
Unboxing
Our bulb TP-Link LB100 de 7W (600lm) is delivered in a glossy cardboard box of good quality, but quite thin. The white and turquoise blue colors nicely dress the box. That's good, they correspond to the brand's graphic charter and we will see later that these same colors are used in theKasa app with which the bulb will be manageable. The four sides of the packaging contain the traditional indications: the model on the front side, the indications for Wi-Fi support, and of course the compatibility with our dear Alexa in the back. Finally, the sides give the indications specific to the model LB100 and some other products Smart Home Tp link.
Technical specifications
Note, the information concerning the energy class A +, voltage 230V, power of 7W and the luminous flux of 600 lumens are behind the box. Take a magnifying glass, because it is written in very small ...
We thus discover that our bulb of TP-Link LB100 is of type A19 (classic bulb shape) with a E27 base. It offers a warm white at 2700 K with an rendering index of 80. A rather typical white incandescent bulb with a restitution of average colors. It unfortunately only offers this one white, but is all the same dimmable, which is appreciable.
Once opened, let's see what our bulb box contains: our large bulb (13 cm long) and documents placed in a small protective case. So we have: the operating mode in 24 languages including French, a quick install flyer (English only), contact details for technical support. Note, there is a technical support in France. It's silly, but it is important in the event of a problem to know that we can reach someone and in our language and the warranty booklet.
TP-Link LB100: Kasa at the house ...
Installation
Our bulb TP-Link LB100 is managed under theKasa app. We are therefore going to look for it on our store, here Google Play, and install it on our smartphone to start the configuration procedure which, after all, is relatively classic and common to all applications: account creation by e-mail, choice of a password, sending an email confirming the address for account activation. Once these steps have been taken, you access the home screen of theKasa app.
We install a Wi-Fi bulb, so logically, we will choose " Connected bulb ". Once the bulb is installed on the E27 socket and the power on, just follow the directions given by your application. It's good, the bulb is flashing, we just have to connect it to the strip 2.4 GHz from our home Wi-Fi!
In the bulb menu (which we renamed kitchen after installation), three buttons are offered: of presets, Programs, and consumption, because yes this smart bulb you indicates consumption that you do in real time. A significant plus that we had never encountered before on connected bulbs.
Presets
Program
Consumption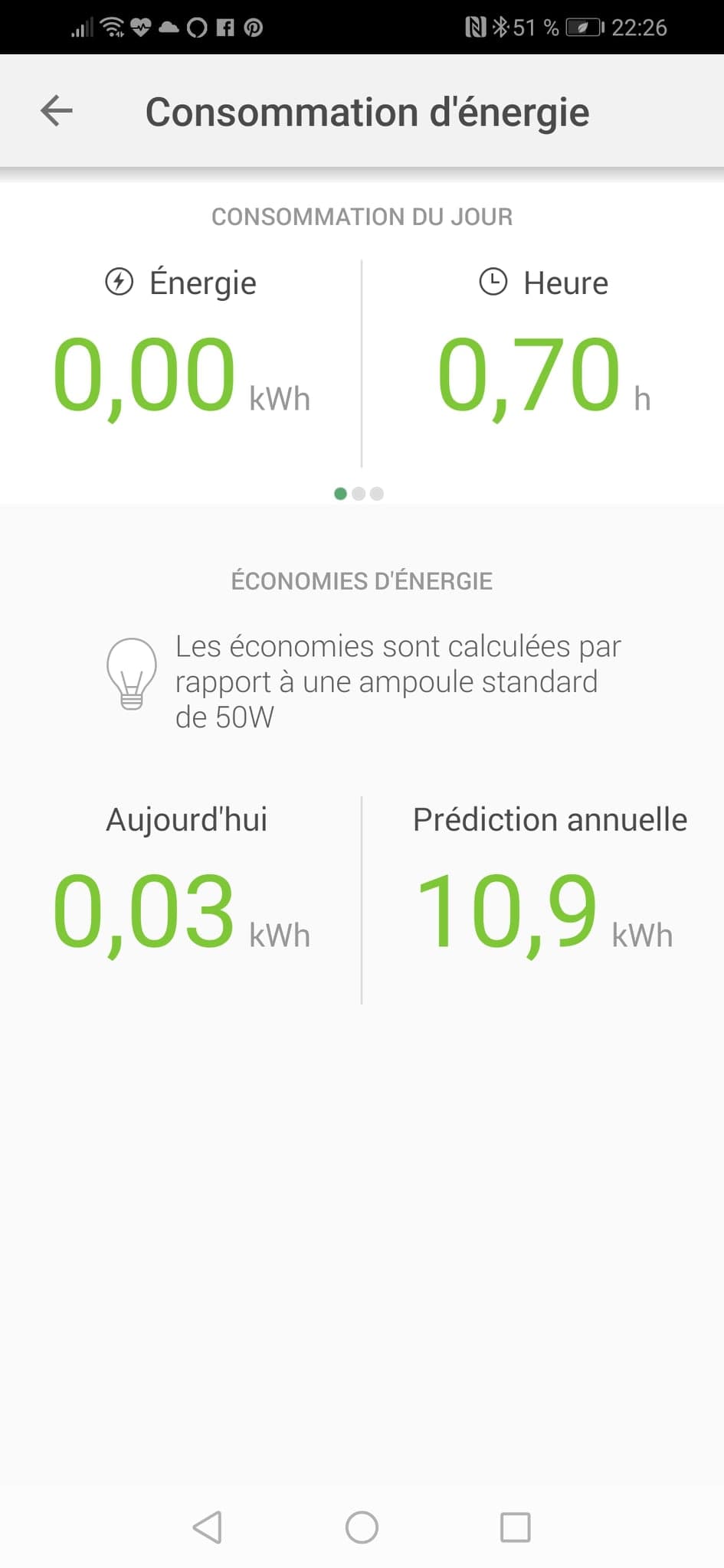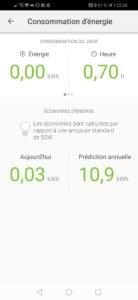 Use with Alexa
And with Alexa?
Well, after installing the skill TP-Link Kasa, your bulb will be recognized without any problem. If it doesn't go up on its own in your app, just go to " device ", then click on the "+" at the top right, press "Add a device" and choose Kasa since it is the nickname of theTP-Link app.
Finally, the application Alexa will suggest you discover new devices, which must of course be accepted. Less than a minute later, your bulb is configured ready to be used with your voice assistant!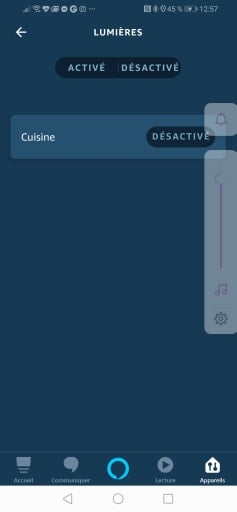 In conclusion, we note that although this bulb does not allow the color to be varied from white, only the light intensity, it is easy to install. It offers in its very complete application predetermined presets which can be renamed at will and a scene menu in which 5 scenarios are provided. Not bad! His recognition under Alexa is done without difficulty and it even offers, rare thing, a monitoring of the electricity consumption. What more?
TP-Link LB100: compatible Wi-Fi LED bulb Alexa Echo
€22.90