That's it, now that you've tasted the various connected bulbs, nothing can stop you. You need more, but what? Oh yes ! What if we were interested in switches? There are different types of connected switches: recessed (but be careful with the installation) and more versatile ones. And among these, a brand and a model make reference: the SONOFF Basic.
It's all in the name: sON / OFF. It is therefore a switch, but its huge advantage is that it can be placed anywhere and can be controlled remotely via Wi-Fi by its eWeLink application and of course by Alexa! It is also IFTTT compatible.
SONOFF Basic R3 - WIFI INTELLIGENT SWITCH (DIY)
Price as of: May 24, 2022 16 h 54 min
SONOFF Basic: your future best friend
The Sonoff range is vast and you can find everything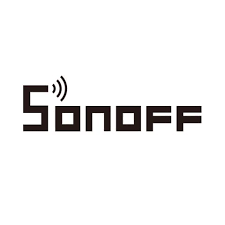 (of thermometers, hygrometers, switches…) and the Sonoff Basic is certainly the most iconic product, which can be used in a large number of occasions. To put it simply, you have wires and electricity going through, you want to be able to open and close this flow at will? Well there it is. It is also relatively small (L: 9cm, h: 2,2cm, W: 4cm) and can be put anywhere. And above all, it is very inexpensive: less than 10 €.
Examples of uses? Insert it into a ceiling light to control the latter without connecting a bulb, remotely turn on household appliances that have mechanical switches (therefore without standby function) such as the coffee maker, a lamp, ... but also to secure anything that requires electricity such as a garage door, an aquarium, etc., or even a simple extension cord. You can put it anywhere. In some cases, you need to know a little about electricity, but the most basic part (lamp, ceiling light, extension cord, appliances, etc.) does not require any particular notion.
Sonoff Basic: simple operation via eWeLink, but need to be configured correctly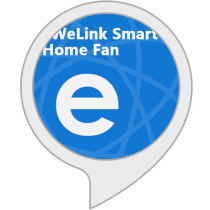 Le Sonoff Basic comes in a small box, barely bigger than the switch. Everything is in the sobriety, just like the visual aspect of this small material. Indeed, we will tend to want to hide it because it is not really design.
Its implementation will require that you intervene on your electrical circuit or your device. Indeed, the Basic is inserted before the element to be checked. All you have to do is connect the "in" wires and connect the "out" wires. We do not bother more than that, but we take care not to connect it upside down or to reverse the wires (N and L). Thus, if you decide to put it on a device with a mechanical switch, you only have to put it in place of the said switch or, if it does not have one, cut the cable and insert it (this also works for extension cables). If you decide to put it in a ceiling light (its small size allows it), you must put in IN the 2 incoming wires (N and L) and add two ends of wires to connect it to the ceiling light via the OUT.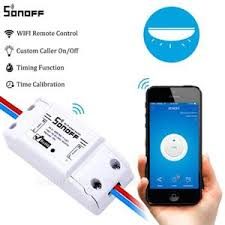 The commissioning is also very simple. It is necessary download to your smartphone the eWeLink app (either via the QR Code of the notice or directly on the store) and to create an account. It is also necessary to activity the Skill Alexa who is called Ewelink Smart Home fan (yes…), but that works for everything Sonoff, not just fans!
You then put it into pairing mode by pressing the button on the Sonoff until it blinks and it's gone. The process is basically the same as the bulbs (name change included).
The Sonoff basic has the advantage of being very small and being able to hide easily. It is also very well recognized by Wi-Fi (2,4 GHz) but beware, there are occasionally problems with disconnection of Chinese servers. And in this case… it is unusable. What you should also know is that a green diode will stay on permanently and each time it is turned on, it will make a clicking noise.
The configuration of the application is also important because if it turns off (wall switch off for example), you must select the automatic restart. Otherwise your system will remain off even when the power is back on.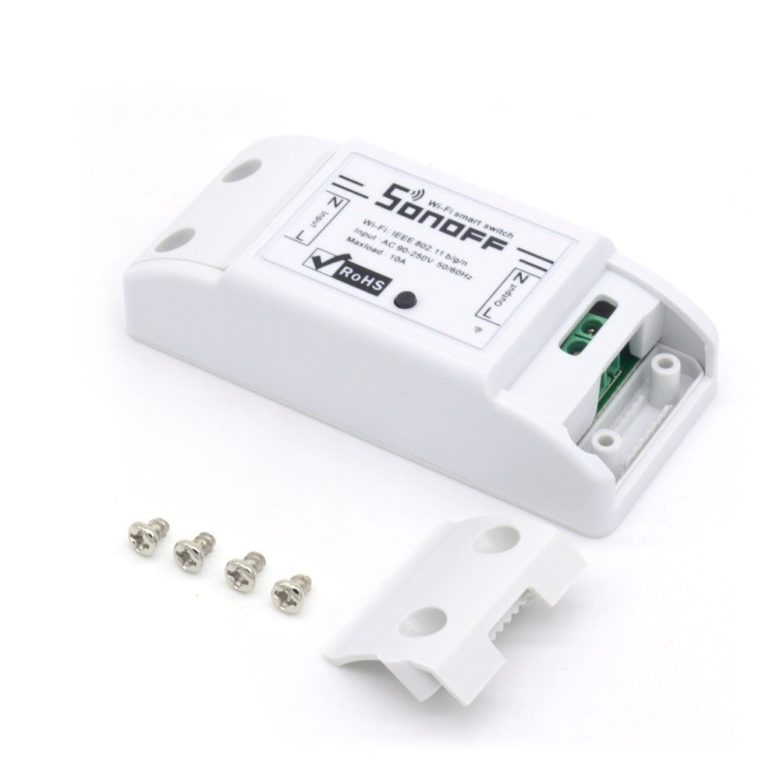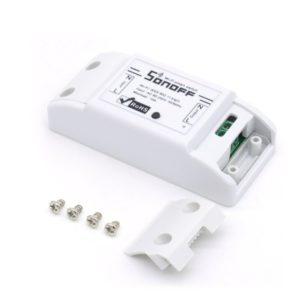 In conclusion, the Sonoff basic connected switch can really be used in any type of connection and anywhere thanks to its small size. With a little imagination and knowledge, it can become an ubiquitous tool in your installation, but it performs the most basic functions without any hassle. Be careful, however, to loss of servers and to configure it correctly.
Part of the Sonoff range
€13,99
In stock
May 24, 2022 16:54 a.m.
Updated: May 24, 2022 16:54 a.m.
Sonoff Basic Wireless Switch
9.95 €
Most
Excellent quality / price ratio
Very versatile
No need to modify your installation by passing neutral wires
Easy to use and implement
The lessers
Sometimes server problems making it inoperative
Aesthetics