Always on the lookout for solutions to improve your connected interior, the Alexiens have now chosen to test the connected doorbell from Ring, more precisely the Ring Video Doorbell 2 accompanied by its optional Chime. A video doorbell and a chime that you can place and move around your home as you wish. An attractive product on paper, which also has the merit of being among the devices Amazon. In other words, if you haven't already read our file on connected doorbells, we are dealing here with a company belonging to Amazon… With, logically, the promise of a perfect compatibility with our dear Alexa.
Acquired by Amazon in 2018 for the staggering sum ofa billion dollars, we immediately think that Ring must offer absolutely fabulous products to deserve that the number one in e-commerce devotes such a large amount of money. So what is it? Is this video door entry unit worth the investment? This is what we will try to see ...
Ring Video Doorbell 2: a promising doorbell
Unboxing
When we open our order, we feel a sense of satisfaction and confidence. The packaging is pretty, strong and colorful: mostly blue. A relatively classic packaging: simple but qualitative, austere but modern: Ring goes straight to the point by presenting us a visual and the main characteristics of its device. Efficient, without being transcendent.
The packaging of the Chime is even more refined, but it doesn't really matter since they will end up in an attic, a basement, or maybe a trash can. Unless they are used to return the products to Amazon… Who knows?
We find the qualities that caught our attention: a video doorbell, which in addition to offering us the possibility to see who is ringing at our door, promises us a infrared night vision… But also a guarantee in case of theft. A significant aspect when you know that, most of the time, this type of device is logically placed on the pediment of your door, within reach of anyone. Yes, it must be admitted, this kind of rather high-end connected objects can quickly attract attention or attract unwanted patients. Worse, the most malicious will probably find it smart to get rid of it right away… And the most stupid of them, to take it away! That is why Ring offers insurance included and will replace your device free of charge in the event of theft. Smart, right?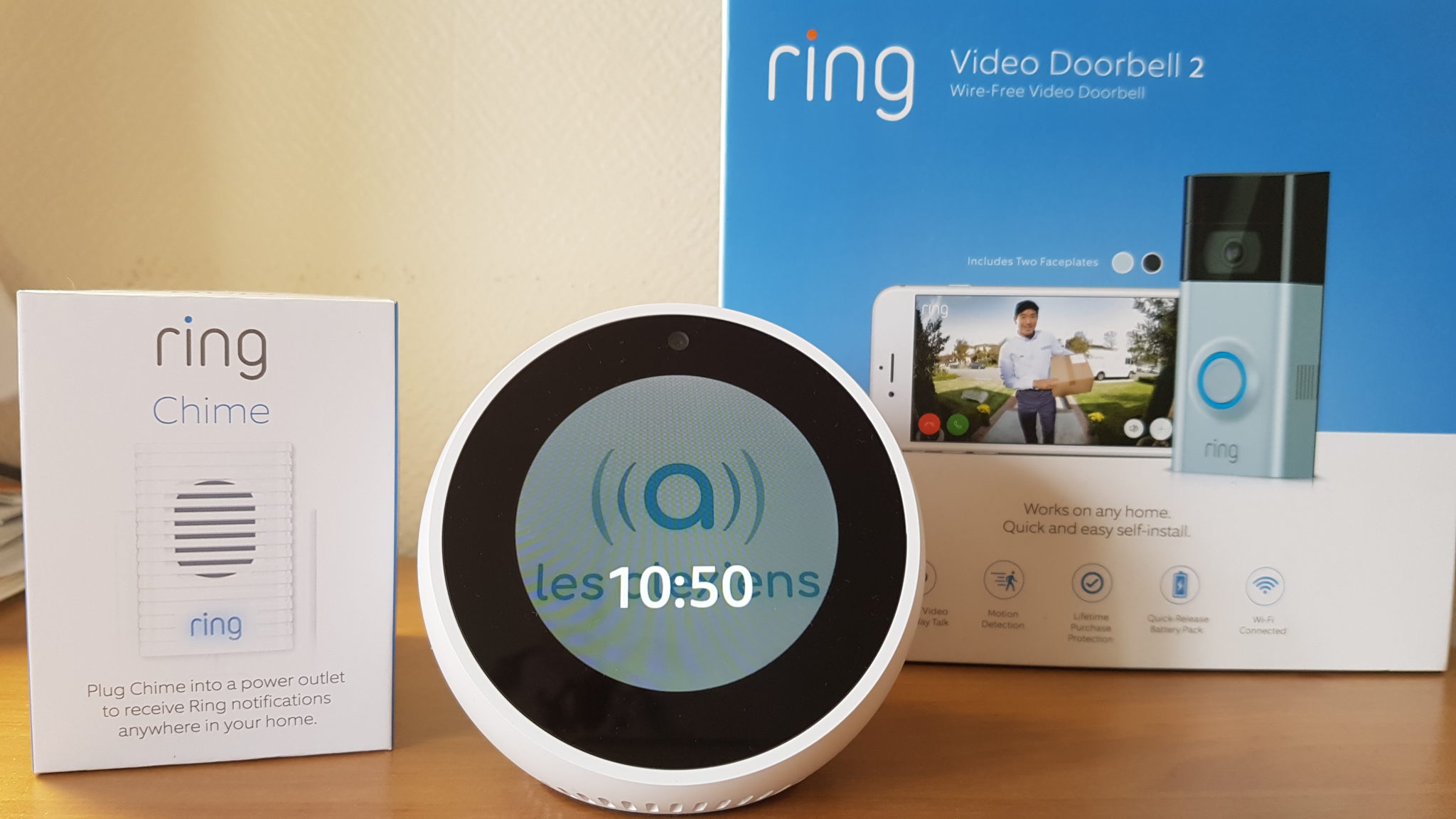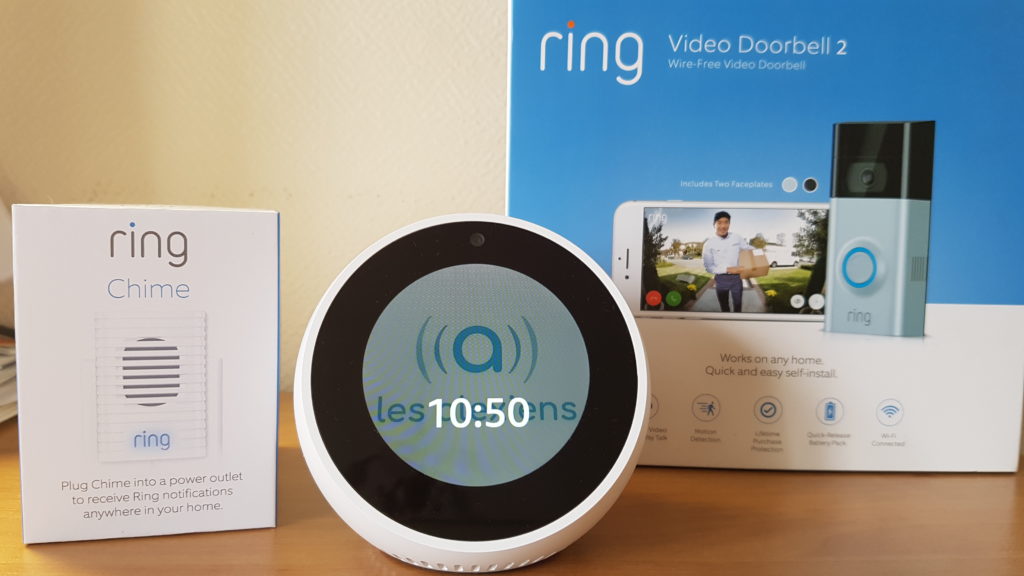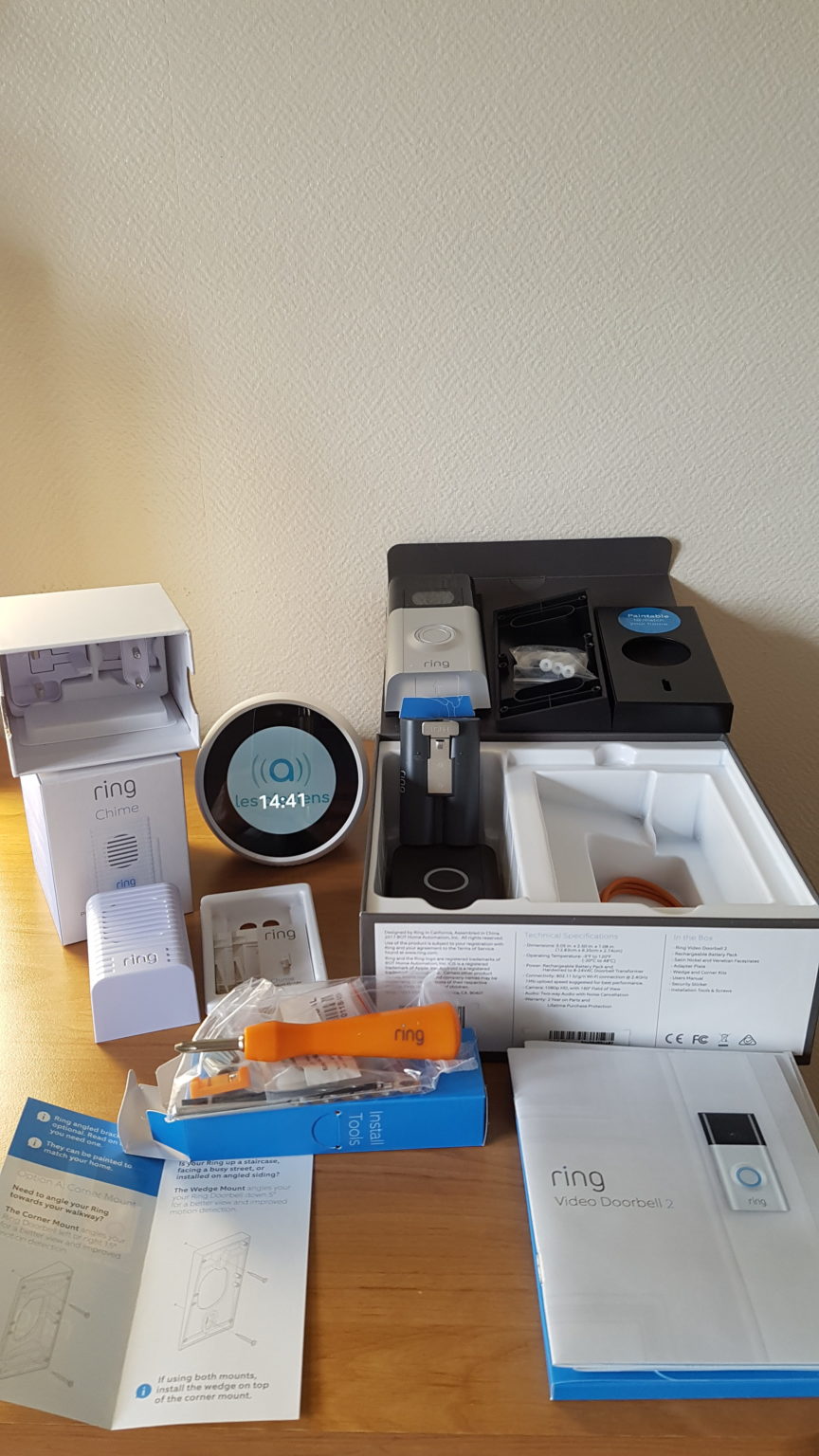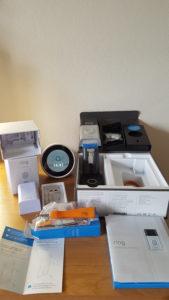 The tools for attaching the video doorbell to the wall are provided (small specific screwdriver, plugs and screws). The video doorbell is composed of the box to be fixed to the wall, a battery to be included in it, but it is also possible to connect it to an electrical installation (replacing the old wired doorbell). It is therefore possible to power the doorbell in two ways: either using a rechargeable battery (estimated charging time between 6 and 12 months) using the supplied micro-USB charging cable, either via the mains supply classically present on our 8 or 24 volt doorbells.
We also find 2 files for the Chime (French and US). In the box, two installation guides are also included (one for the doorbell and one for the chime) and are in French. We therefore leave confident for this test.
But before considering fixing it to the wall, and choosing its final facade (two finishes are supplied gray or black), we must do the configuration. Let's start, as indicated in the manual, with the Ring Video Doorbell 2 strictly speaking.
Technical specifications
Supply : optionally on battery or wired (8-24V AC),
Login: 802.11b / g / n @ 2,4 GHz Wi-Fi,
Recommended Wi-Fi speed: minimum sending speed of 1Mbps, but it is recommended to have 2Mbps for optimal operation,
Audio: bidirectional with noise reduction,
Video: 1080p HD resolution with night vision,
Motion detection: customizable motion detection zones,
Dimensions: 12,83cm x 6,35cm x 2,74cm,
Field of view : 160 degrees,
Warranty: 2 years for parts, lifetime warranty against theft,
Working conditions : -20.5 ° C to 48.5 ° C,
Weather resistant
After downloading and installing the Ring app in the store, we are invited to create an account indicating our Last name, First name and a phone number. So far, nothing extraordinary.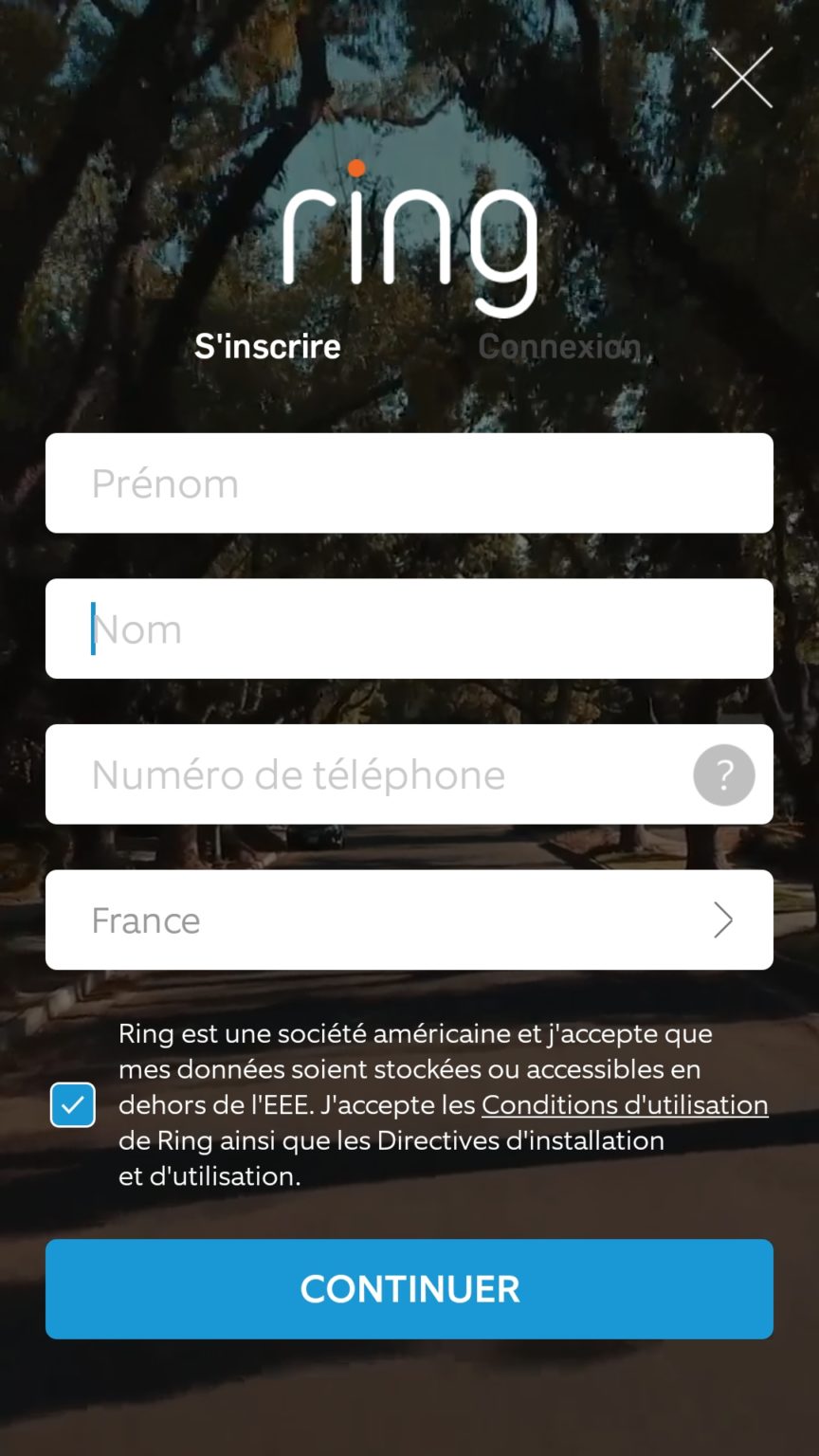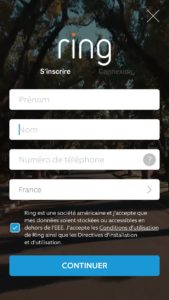 Once the registration is done, we access the Ring menu. To install our connected doorbell, nothing could be simpler, you have to select it in the menu "Configure a device" :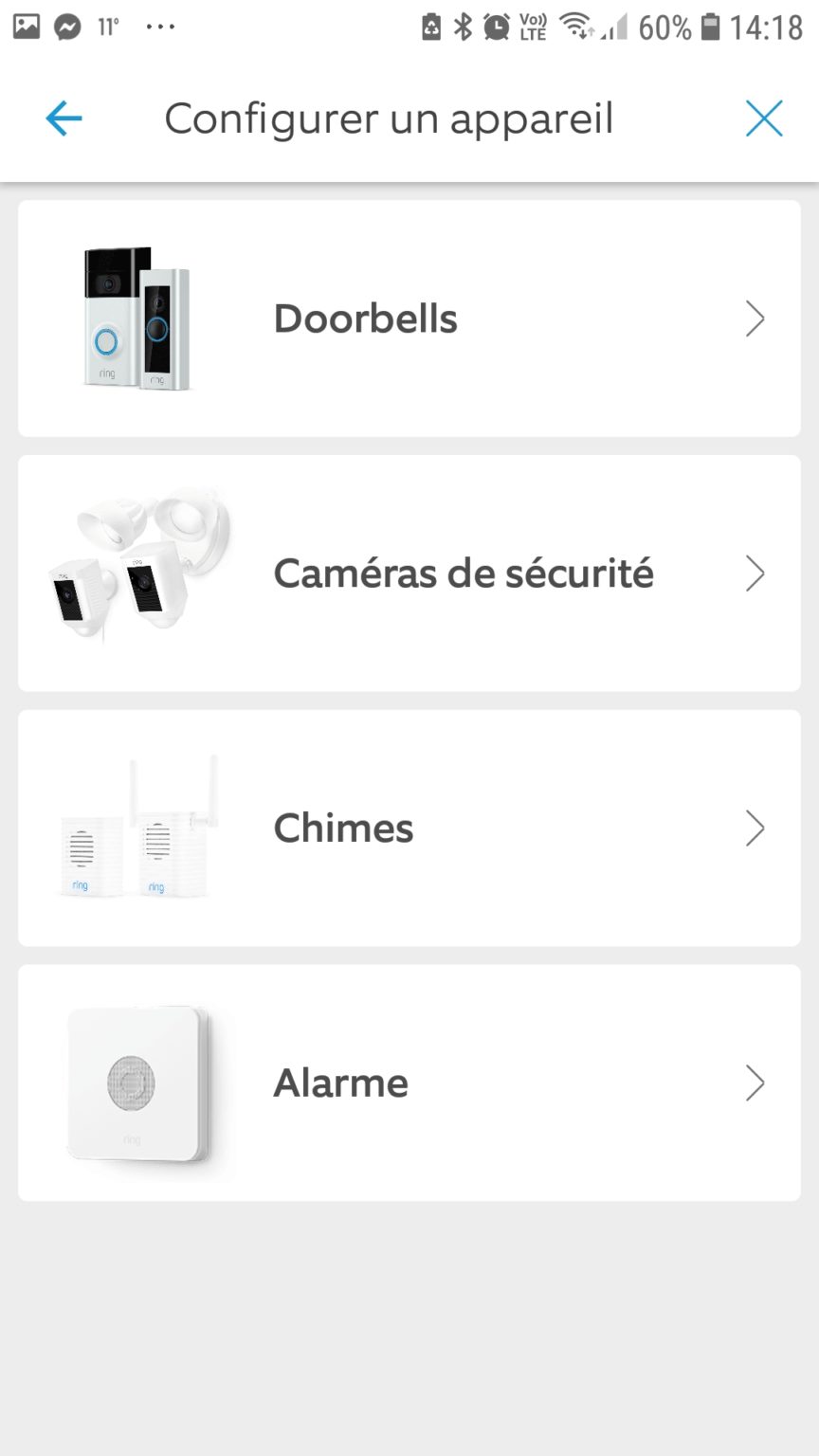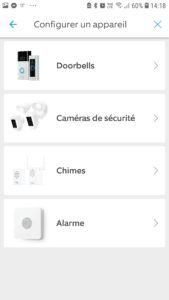 Pairing to home Wi-Fi is easy. Once this is done, we get a nice screen telling us that everything went well. A few seconds after the application tells us that the software requires an update. This done, our doorbell is finally displayed!
We can now start testing it. A first press on the doorbell to check the video quality and this is what the Ring application shows us ... Owl, it works!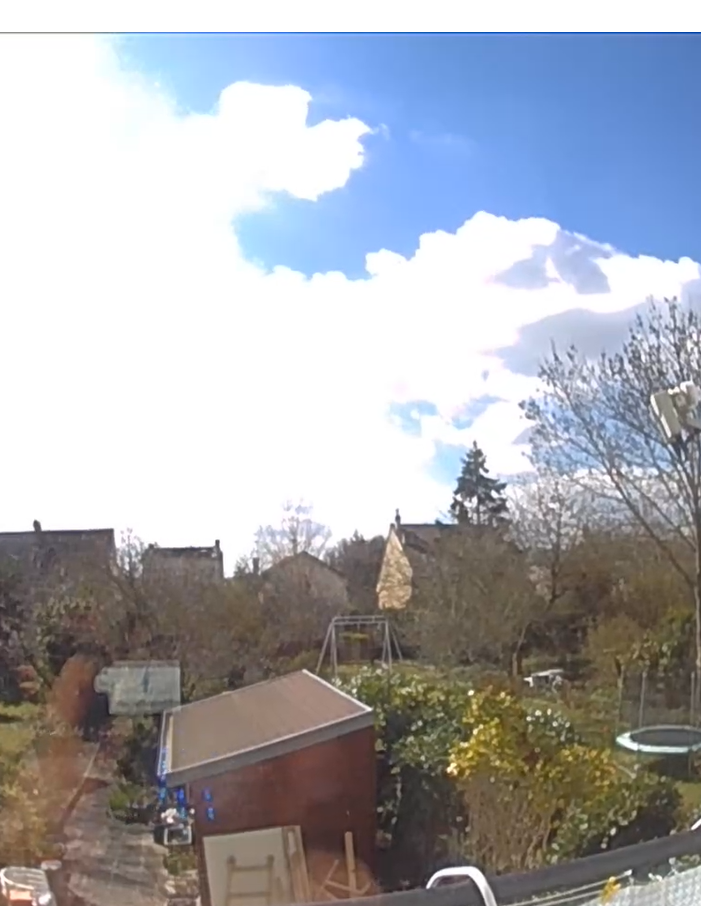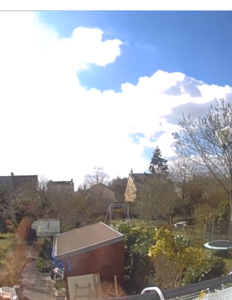 Video quality is good. Very good even. The sound of the Doorbell is a classic "ding dong". Not very sexy, of course, but a video doorman is in fact only a doorbell ... By the way, speaking of ringing, if we went to our famous Ring chime? A expensive optional accessory that we are certainly not going to leave in its box.
Le Ring chime is what we call in the language of Molière a carillon. It can be installed anywhere in the house, at your convenience, and allows you to have the sound of the doorbell wherever you want. (or even in the garden, if you have an outlet that allows it).
First of all, it is necessary connect it to the power supply. So far so good.
Then in theRing app, go back to "configuration", this time choose "Chime", then the location you want to give to the chime (several choices are offered and you have the possibility of personalizing the name). The next screen will tell you that pairing mode will begin and ask if the Ring logo is flashing slowly.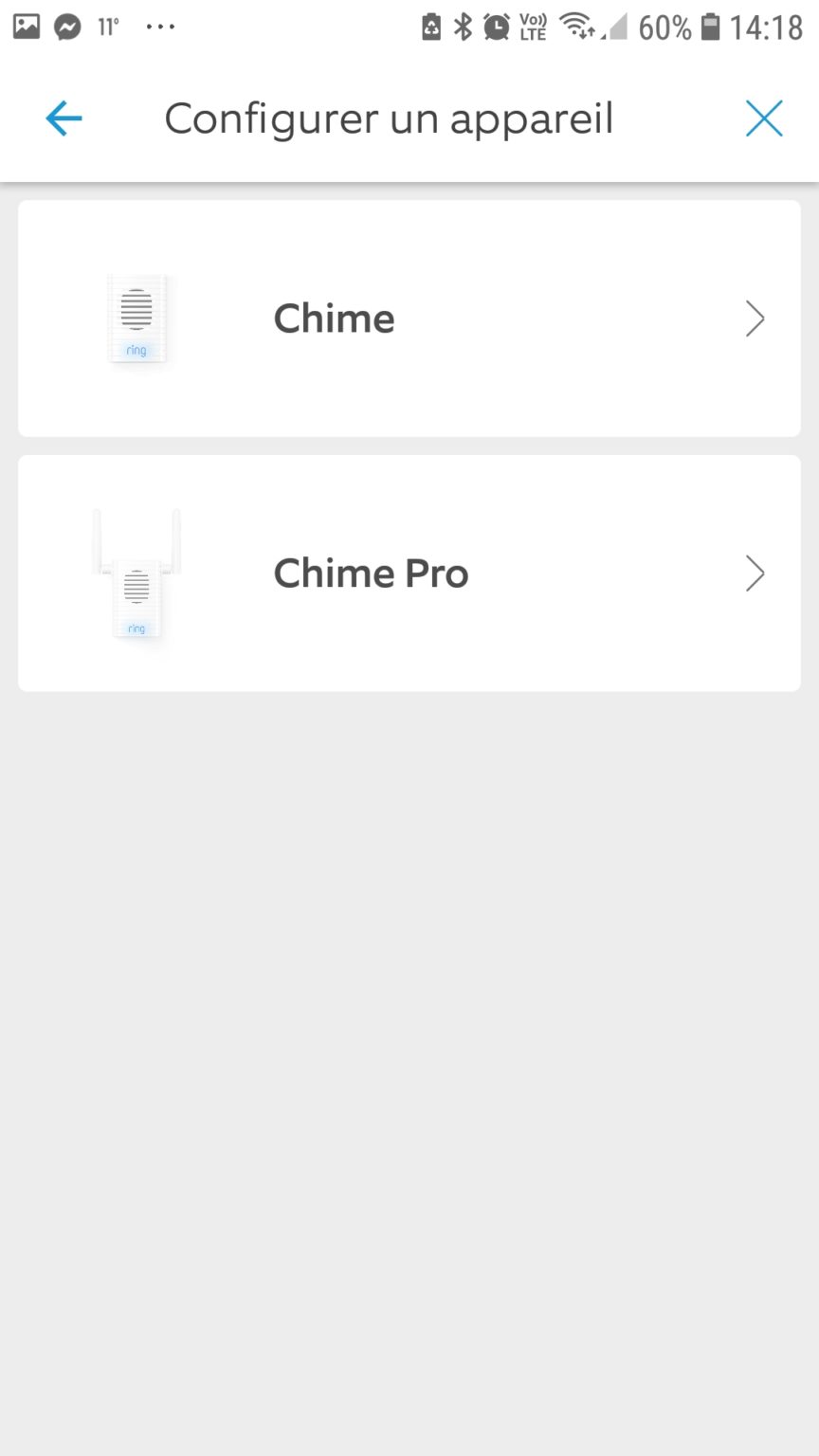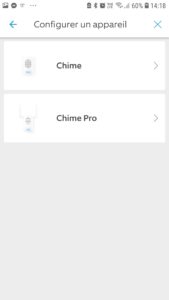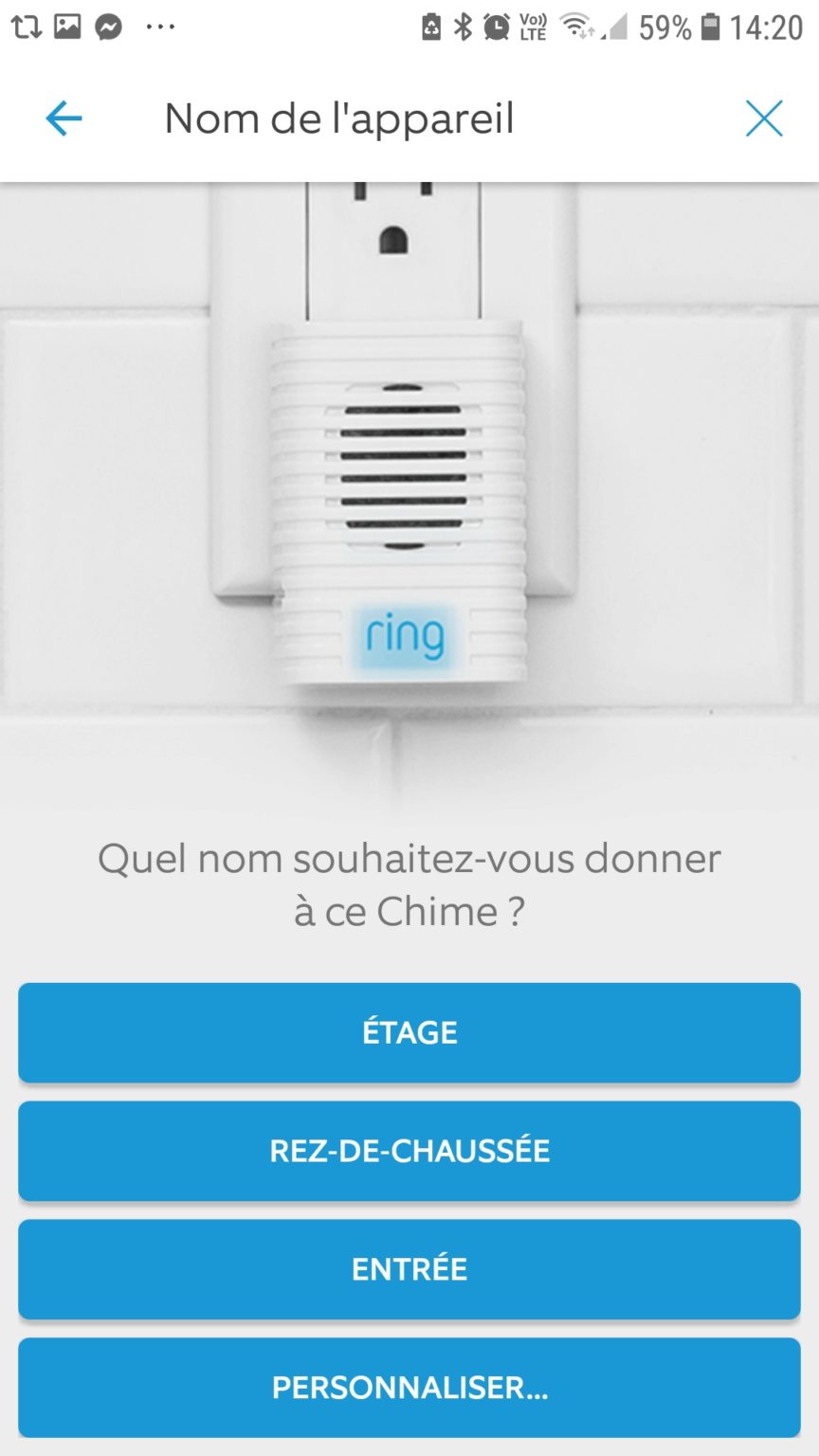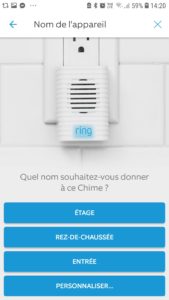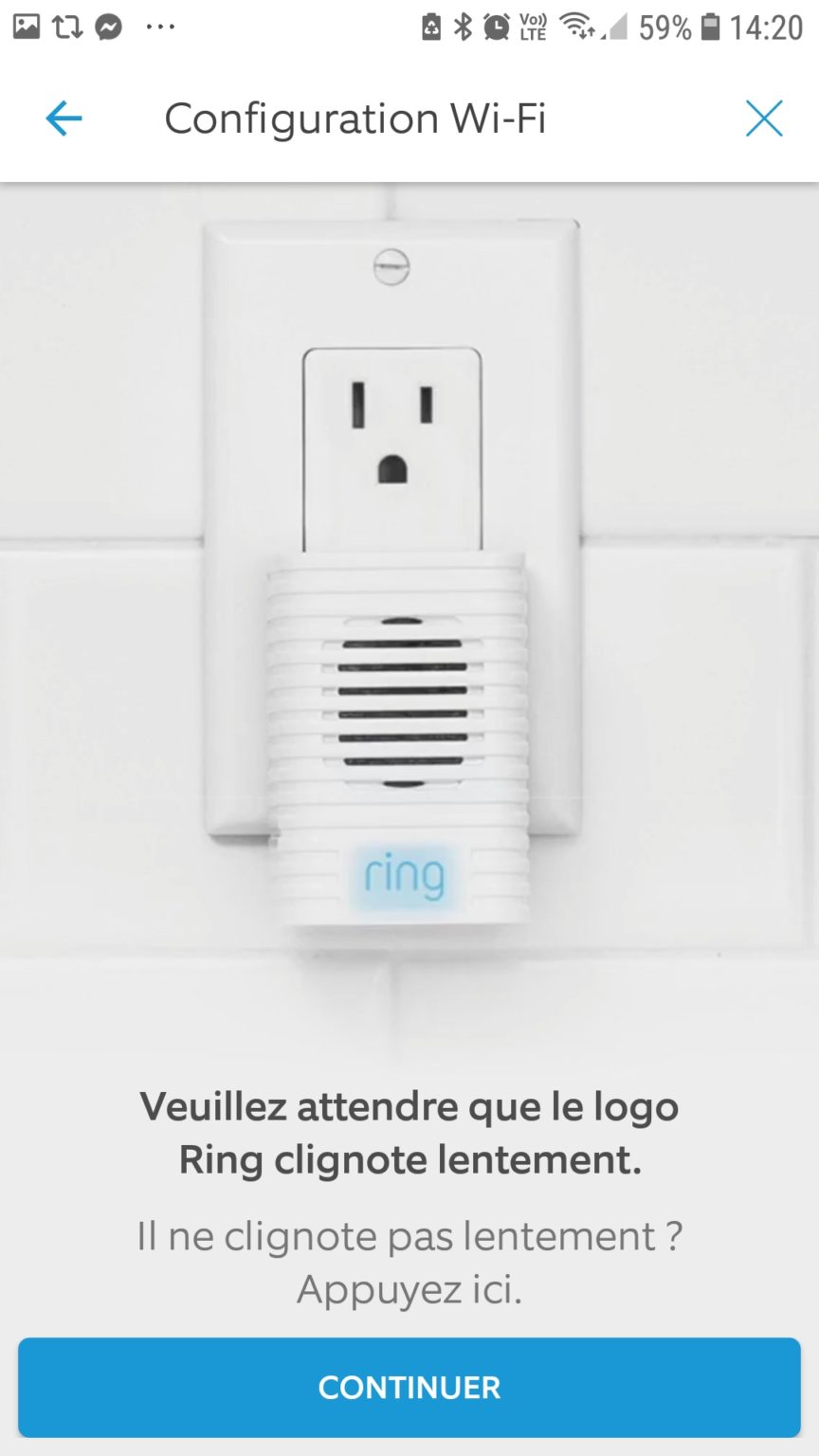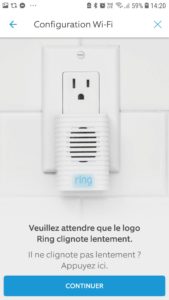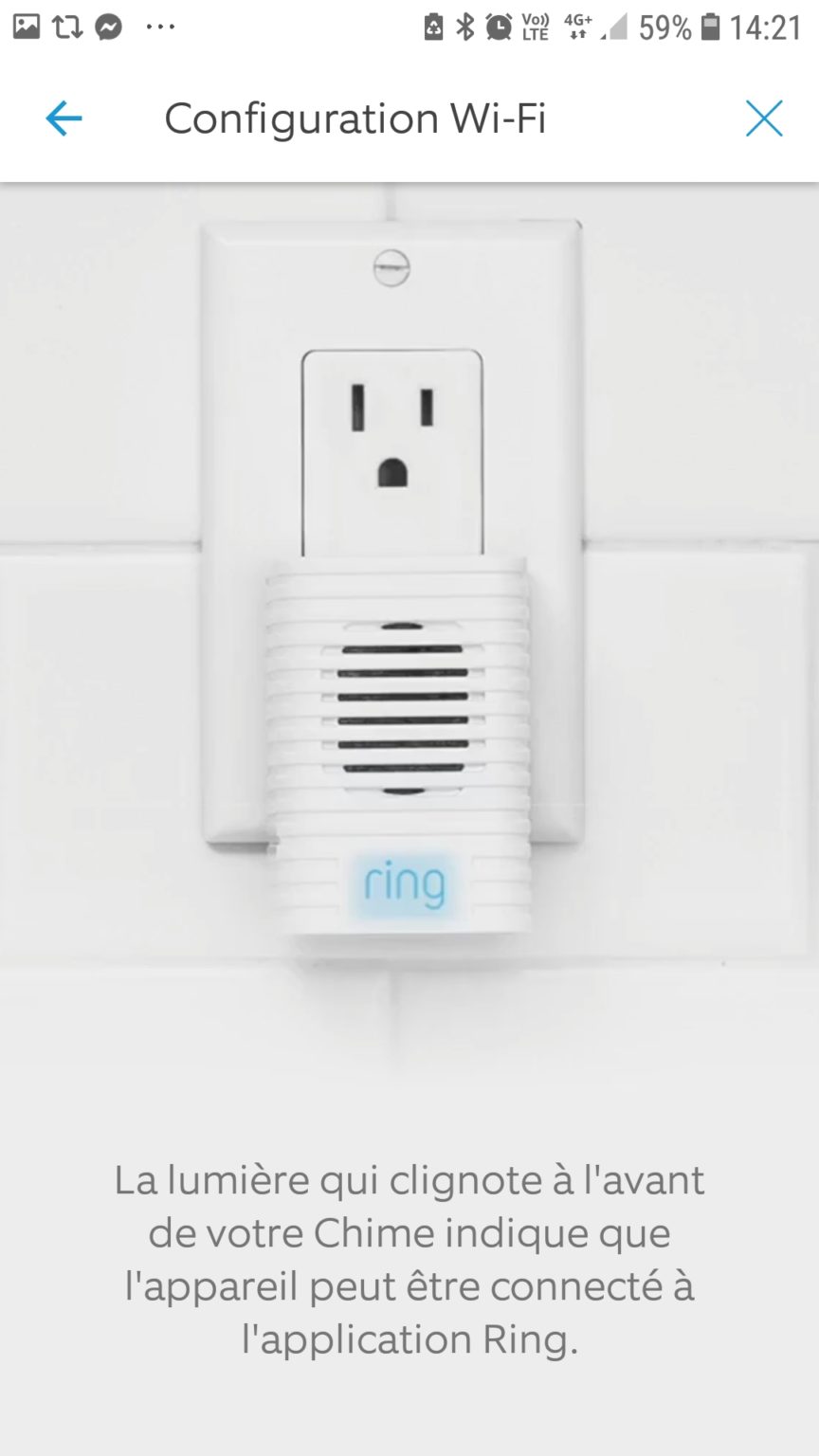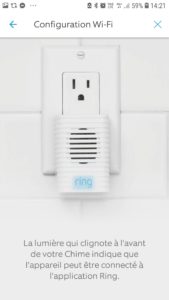 Once this is the case, launch the association with your box for Wi-Fi ...
And that's where the rub begins!
During our test, the pairing procedure started correctly: the Wi-Fi connection to the Chime was done without difficulty.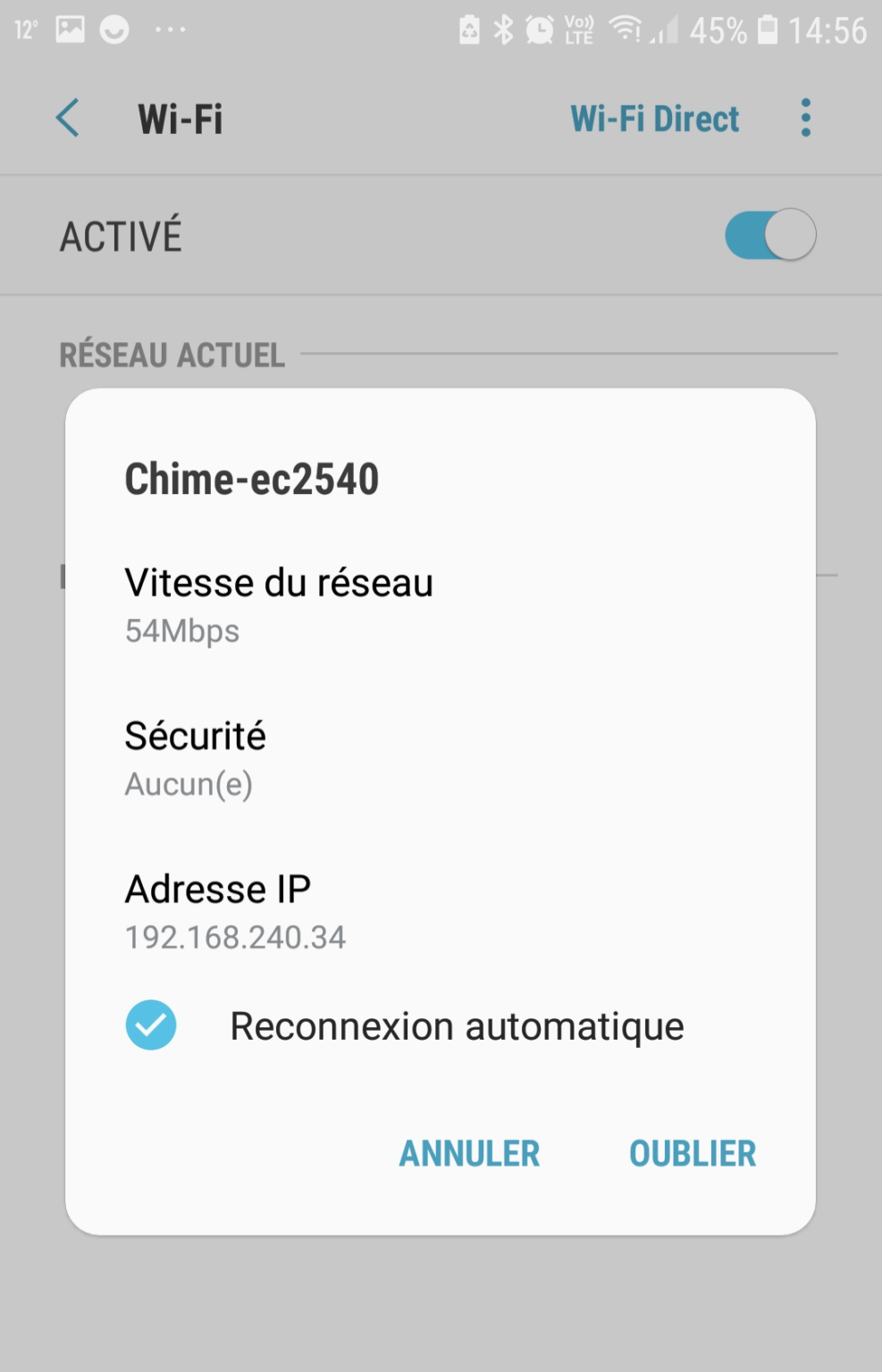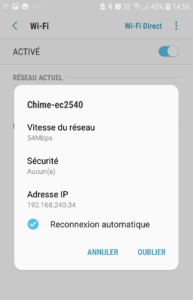 ... but while he should theoretically switch to the wifi of the box, we hit a wall. Despite our multiple attempts, impossible to overcome this installation. You can imagine that we are not, however, beginners in this area ... In 9 months, we have carried out around fifty tests of connected devices without the slightest problem...
But there: impossible. Defective material? It is very likely ...
We therefore quickly resorted to Ring customer service. And there, to our great as much as unpleasant surprise, we hit a wall again. Contact via Amazon : nay. Sending emails: no better. Calls to Ring Customer Service: Even worse, because after being put on hold, our calls were systematically refused by the caller.
Customer service that cannot be reached because refusing calls leaves you wondering ... We therefore sent a final request to be contacted. In French if possible. Oh yes, note that the support is also in English: not easy if you do not master the language of Shakespeare!
To date, no response has therefore been provided: neither by email nor by telephone. Suddenly, the Ring Video Doorbell 2 and its Chime went back to where they came from. Pity ! We preferred not to keep a device half operational. In addition it was a lot (bell + chime), so impossible to return only
A shame! Fortunately, customer service atAmazon, without a solution, invited us to return the material free of charge and offered an exchange which we refused. Why? Because other brands will probably be better able to care about us in this case. Ring's affiliation to Amazon Yet seemed to us to be a pledge of seriousness, the e-commerce giant is not used to treating these customers in this way, and its customer service being generally very efficient, we hoped to have the end of the story.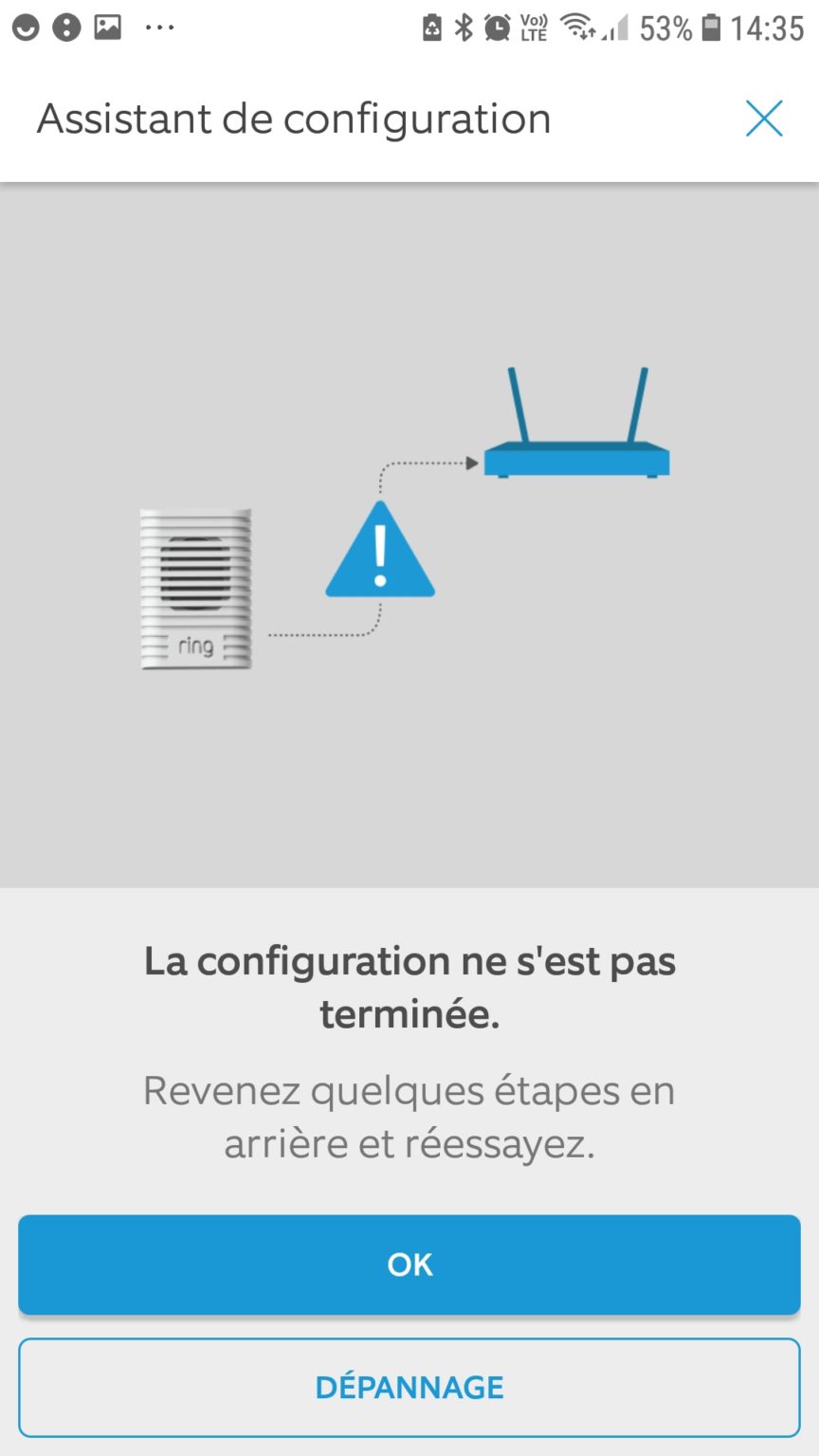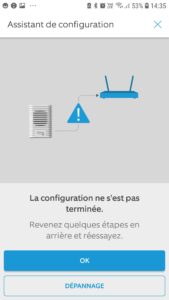 It is therefore with a touch of bitterness that this test will end. We appreciated the finishes of the Ring Video Doorbell 2 and the fact that it comes with two facades, the quality of the camera and the clarity of the images, or even the detection of movements that it offers ... Nevertheless, hitting a wall in the event of a problem makes us wonder about its Anti-theft insurance which also seemed to be a nice asset, especially in urban areas.

As for the Chime, we never had the chance to hear it… How, under these conditions, would you recommend the product?

We can bet that Ring will one day notice our aborted test and will finally offer us a solution ... In the meantime, we will therefore turn to another brand offering compatible connected doorbells Alexa.
Ring Video Doorbell 2
€199
Most
Quality materials and two proposed facades
Video quality
Detection of movements differentiated from simple triggers
Anti-theft insurance
Possibility of associating several Chime (still it would be necessary that one works ...)
The lessers
Non-existent customer service
Cloud too expensive
Fish eye effect
Chime unpairable