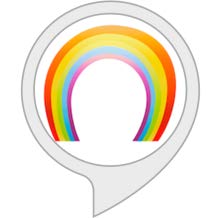 We usually start with connected bulbs and continue with the sockets. Why ? To switch off extension cords, multiple sockets, control a device that is not connected to it… In short, anything goes. But then again, there are more and more outlets on the market, at all prices and from all brands. Ultimately, they all do more or less the same thing. I have chosen to present to you today the Houzetek SWA1 plug, which is found at a very affordable price.
Houzetek: plug connected via the eFamilyCloud skill
The plug is delivered in a rather nice little box, immediately announcing the color: compatibility Alexa and controllable with all types of Smartphone (or almost). Do not be offended with the photo on the facing, it is a European taken which is in the box. In addition to the plug, you will find two instructions, in English and German. The first allows you to download the user guide via a QR Code and the second explains how to download the eFamilyCloud application on your smartphone, without QR Code, and the activation of the socket in a very synthetic way.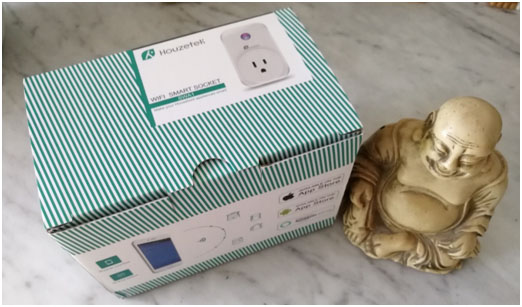 The pairing mode is the same as for most connected products: it is necessary to create an account on the application and then download the skill. Alexa. The activation is very simple: plug in the plug and follow the instructions of the application. Please note, we are still on 2.4 Ghz networks only. If, however, you encounter some difficulties, I invite you to consult our tutorial dedicated to the installation of a socket via eFamilyCloud.
Houzetek SW1: good value for money?
This smart socket has a fairly modest size compared to what you can see on the market: 10 cm high, 6 wide and 3,6 cm deep (when set up). It has a fairly basic design but goes everywhere, white, with a small LED on the upper part to know if the socket is on, on (blue with red) or off (blue). This small LED is in fact a button to turn on the socket manually. The plastic is a bit fragile but the overall appearance gives enough confidence.
It operates on a standard voltage used by France: AC100-240 V, an intensity of 10 A and 2000 W maximum. It is therefore relatively versatile. It has of course 2 poles and the earth.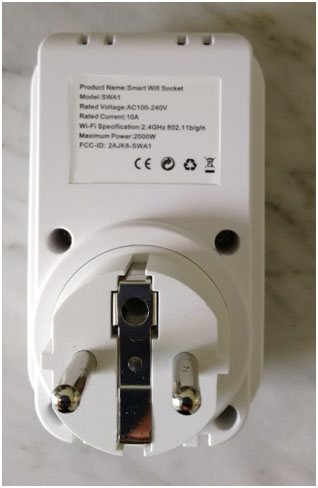 The eFamilyCloud app does the main thing, namely turning the live socket on and off, doing it at a specific time and a timer to do it after an adjustable delay. That's all. No choice of operating time slots for example.
Skill Alexa is even more sparse with just the power on and off. You are free to make routines to set up ranges of use.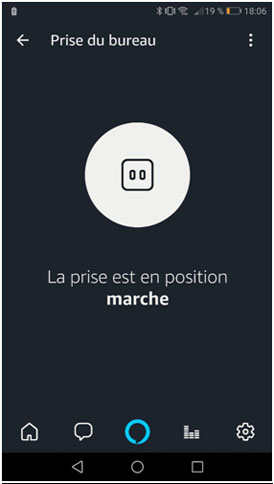 Where the shoe pinches is in the quality of the product in use. I used this take a few days daily. It was used to turn off an extension cable where an Echo Dot, a small amplifier, a laptop are connected ... It's quite strange to ask Alexa to turn itself off! But now, after a few days, impossible to really turn it off. Indeed, both the application and Alexa recognized it, showed its status, allowed it to be turned off or on, the click was clearly audible, but nothing… The extension cord remained under tension. So I decided to stop using the plug here and send it back. I could have persevered and asked for a trade, but if after a few days she falters, what will happen in a few months? Maybe nothing, but above all we are looking for quality ...
It is found very often less than 15 € in promotion on Amazon. There are more expensive and more sophisticated, but what is required of this type of plug is after all quite basic. In short, this smart plug that seemed like a good deal with good value for money is not really.
Houzetek SWA1 Wi-Fi smart socket
14.99 €
Most
Very easy to install
Color code to know the status of the outlet
Manual button in case of network failure
The lessers
A bit basic and coarse appearance
Very limited application
The test socket broke very quickly