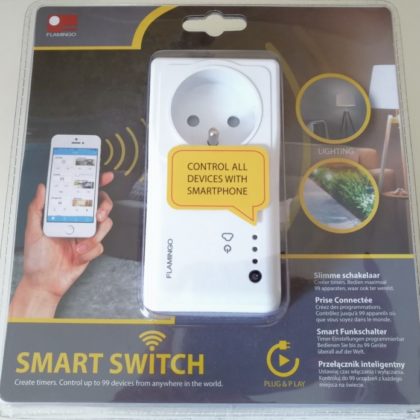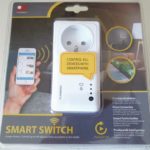 If there are places where we do not necessarily think of looking and especially of buying connected sockets, it is in a bazaar store.
And yet, you can find there (in some Action stores) the Flamingo connected sockets at an attractive price in view of its characteristics. But first of all, it is still necessary to know that this plug is compatible with Alexa because it is not noted anywhere ...
Flamingo socket: controllable via the HomeWizard Lite skill and the Lite app SmartHome Controller
The catch is presented in a transparent blister pack that really doesn't look good. Information is scarce. It is only put forward that it can be used with all smartphones via an application (HomeWizard lite) and that's it ... In the blister pack, stuck in the double cardboard box, are two booklets. The first for guarantees and the second which is a notice in several languages, including French. On the other hand, do not expect to find clear and interesting explanations there. Also, although it is noted on the packaging, it is not Plug and Play. Far from there…
Indeed, contrary to what is noted on the instructions and the packaging, the plug cannot be installed via the HomeWizard Lite application but with another application, not mentioned, "Lite smarthome controller ". Once this first pitfall has been passed, the pairing mode is the same as for most connected products: it is necessary to create an account on the application, follow the instructions and then download the skill. Alexa. Please note, we are still on 2.4 Ghz networks only. I invite you to consult our tutorial dedicated to the installation of this plug which presents some traps.
Flamingo connected socket: and… Action!
The size of the plug is about the average of what is on the market: 12 cm high, 6 wide and 4 cm deep (when put in place). It also has a shape and design that could not be more standard and basic. There are also variants under other brands, but more expensive. It has 2 colored LEDs (even if 3 locations): Wifi / cloud and power on. There is also a physical button to turn on the outlet manually. The overall look doesn't exude extraordinary quality, but there is much worse.
We come to a big strong point of the plug, its real asset: it works on a standard voltage, AC - 230 V - 50 Hz, but above all it accepts a power up to 3680 W! It's way beyond standard plugs. You can therefore use it to connect an extension cable with TV, decoder, DVD player, etc.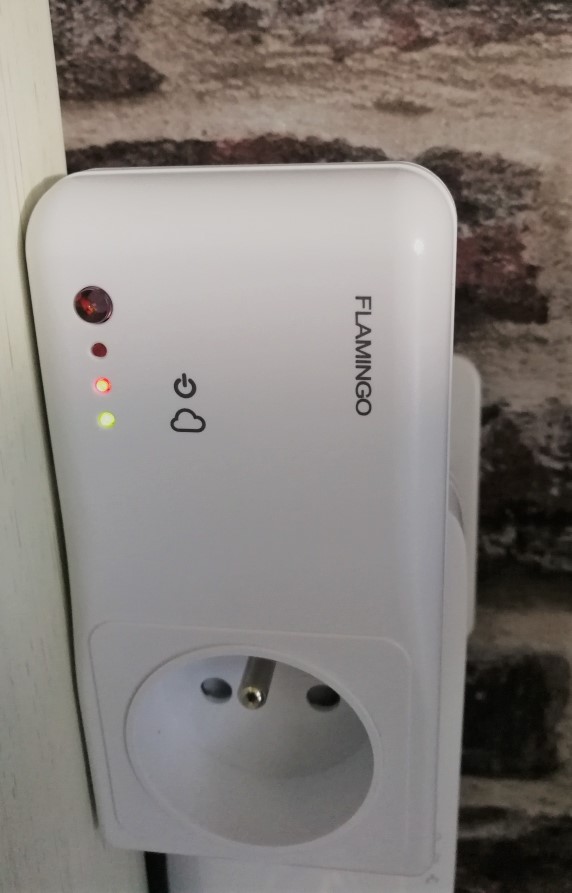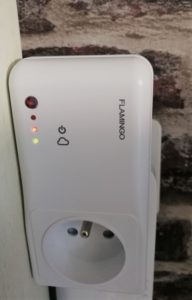 On the other hand, the weak point of this plug is the application controlling it: Lite smarthome controller. She does the minimum. That is to say, switching on and off the live socket and also at particular times. But even if it is basic, it is possible to program several tasks at the same time and therefore turn it on and off at the desired times, and thus have an operating range. And… we have to be content with that. No timer and even less consumption monitoring.
In conclusion, this connected socket seems to us to be a good deal with a very good quality / price ratio if we are looking for a socket allowing to fulfill basic functions and having to support a significant power. It is sold for € 14,95 in Action stores. I use it to turn on and off an extension cord with TV, decoder, BR player, console and light without any problem.
Flamingo Wi-Fi smart socket
€14.95
Most
Very good value for money
Very good technical characteristics
Manual button in case of network failure
The lessers
Rather delicate installation if we follow the operating mode
Too basic application