Finding suitable in-ear headphones is not easy. There are some very expensive but very good while others are very expensive but less good… And what is terrible is that it is the same with the less expensive. A real jungle, we tell you. Sometimes you have to make concessions, but on what? And at what cost? We are therefore going to focus on Oppo enco w51, a brand that focuses on quality and technology while keeping in mind to offer fair prices. These in-ear devices are in fact available at less than 100 € (still entry level for some brands) and offer active noise reduction, mini size, cool design and ease of use. All in True Wireless of course !
119,00€
In stock
August 10, 2022 9:49 a.m.
Oppo Enco W51: a nice design in mini format!
Unboxing and presentation
You surely already know Oppo, created in 2004 and present in more than 40 countries. Subsidiary of the BBK Electronics group, which includes Realmeet OnePlus, the brand aims toimprove the lives of users through the art of technology.
For Oppo enco w51, we find the packaging specific to the brand's products (excluding telephones): a pearly white packaging with the most beautiful effect with its silver inscriptions. The design is very clean with a visual of the headphones on the front and the essential characteristics on the back (ANC, binaural Bluetooth, IP54…). The cardboard is relatively thick in order to protect your purchase as much as possible. In terms of size? 12 cm x 12 cm x 5 cm for 250 grams (or 350 Kg / m3, roughly half as dense as Saturn).
As for the watch Oppo Watch LTE, the qualitative product status is displayed from the packaging. Especially since the box opens by removing the cover that is the front side to reveal its contents.
You will find an OPPO document holder with safety instructions and a multilingual quick start guide (including French). Underneath, wedged in a cellulose cell, you will discover the charging case and headphones inside. Under this divider, you have access to two small cardboard boxes. One with window for advance tips and the other for the charging cable.
Let's take a look at the accessories first. As advertised, we find a USB-C cable (without charger) from 20 cm. It might sound a bit stingy from the brand, but we forgot to tell you that the box is also charged by induction. On the other hand, no station supplied with. It also works with a phone with reverse wireless charging.
Regarding the tips, we find six, well presented on small studs, classified by size: 2 x XS, 2 x S and 2 x M. it in addition to those on headphones (size S). On the other hand, they are products derived from silicone and not memory foam as we now find on some headphones.
The charging box is glossy white ABS-type plastic. It is relatively small with its 5 cm x 5 cm x 2,3 cm for 55 grams with headphones. It really goes everywhere and can be put in a pocket without problem. Its cobblestone shape allows it to open in two over its entire thickness and offers easy access to Oppo enco w51. The USB-C plug is on the back side. The design is very successful.
By opening it like a case, you will see your two well-kept in-ear devices, magnetically, in preformed spaces. You also have a button circled in a silver color which will be used for pairing. A small LED will give you the charging status of the headphones: charging, charged, empty ... And the first thought that comes to us is: they are really small !
"We are in love with these mini-sized headphones with their neat design and finishes. " The Alexians
Now let's take a look at the Enco W51. They are really successful and some will find them a resemblance to AirPods (surely because the two Chinese manufacturing provinces are neighboring, Jiangxi and Guangdong). They are pristine white and beautifully designed. On the widest part of the earpiece, you have a small insert in iridescent material giving a small touch of iridescent silver color.
In terms of size, they are feather weights with 4cm long, 2cm wide and 2cm deep (including the 0,5 cm tip) and for less than 4 grams room.
The Oppo Enco W51 have 3 distinct parts:
The headset which will come to be put in the auditory canal. Note that, given the shape, it does not sink deeply. You are not completely isolated from ambient noise even if the sensation of passive reduction is much more present than with on-ear.
The middle part, which is actually the brain of the Enco W51. The shape will come to fit the conch of your ear. This will allow, with the nozzle, good hold without being too invasive. If you find it hard to put up with the in-ear headphones, which we do, you will be surprised! The outfit is sufficient for a sporting activity that is not too violent (jogging, sports walking, fitness, running, curling, goose game ...), but avoid one where you move your head and body violently because they would still risk falling .
The outer part, which in fact consists of a small "tube" comprising a large tactile zone and microphones (just like on the middle part). You also have two contact pads for the load in the box. Each earpiece is also marked with R or L to avoid incongruous ports.
If you find that the tip is too big or too small, change with one of the 3 pairs provided. In the iridescent area there is a small hole which is in fact a channel allowing air circulation and avoiding rather unpleasant wind noise during your calls. So far, it doesn't work badly at all!
We are under the spell of these mini size headphones with a neat design and finish. Now let's look at the features.
Technical characteristics of Oppo Enco W51
Design:
Case dimension: 5 x 5 x 2,3 cm for 47 grams empty.
Headphone dimension: 4 x 2 x 2 cm of which 0,5 cm can be inserted, for less than 4 grams. The area in contact with the ear is 2 x 2 cm.
In terms of sound:
Diaphragm double TPU composite graphene
Bluetooth codecs Supported: SBC (basic codec with a lot of loss) and AAC (less loss, especially with Apple products) and… that's it.
Frequencies: from 20 to 20 Hz. That is to say all that can perceive the human ear, therefore a very vast sound.
Connectivity:
Bluetooth: 5.0 and 2,4 GHz. Simultaneous binaural transmission to lower latency and have separate management of the two headphones.
Multipoint connection: DON'T
NFC: DON'T
Voice assistant: phone, Google Assistant or Alexa.
Generalities
Reading autonomy: 20 p.m. with reduction active (ANC) and 24h without, provided they are recharged in the box (possibility of charging them up to 4 to 5 times with the box at 100%). In single use, 3h30 with the ANC, 4h00 without. These values ​​are for 50% sound in audio playback mod. In communication, it decreases.
Charging time: 80 minutes to charge the case in wired mode, 2h30 by induction (Qi Wireless Charging), 80 minutes to charge them in the case. In 15 minutes, you can charge the case enough for 9 hours of listening.
Batteries: 25 mAh Li-ion for the headphones and 480 mAh for the case
Noise reduction : Yes, hybrid active reduction, digital via chips and microphones. There are 6 microphones per device including 3 dedicated to the ANC during calls.
IP 54 : therefore resistant to rain and sweat. But not with direct water.
Color: white floral
Type of navigation: tactile
Application use: yes, Hey melody but no equalizer. On OPPO phone, no app needed.
Type of connection: USB-C or induction.
Auto off: yes, the headphones cut off when you take them off.
With regard to the specifications, we are on a fairly standard product without necessarily setting it apart from its competitors ... apart from its price ! Indeed, we have the ANC, a tactile operation, a fast charging time, auto-off but also the absence of Hi-Res audio and a fairly low battery life (almost 2 times less than some brands).
OPPO Enco W51: use
Using the Oppo Enco W51 is very easy. It will be a little different if you are using a smartOppo phone or not, but the purpose and possibilities are the same.
We did our tests with the Oppo Reno 4 5G (see on Amazon) and for once, the installation is extremely simple. Activate your bluetooth et your GPS then come and open the case of the W51 (you can take out the headphones if you want) and presto, they magically appear on your phone. Press on « to log in », hold the button on the box pressed for 2 seconds, then select « to associate » and There you go. In a few seconds, they are installed.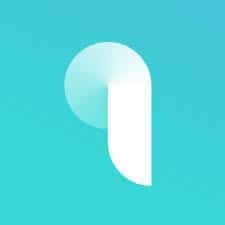 If you use a other phone brand, you can install them in opening the case, then in pressing the button for 2 seconds so that it flashes in white (pairing mode). Then look for them in your Bluetooth settings. Then do as you usually do. You can also go through the application Hey melody (which is used for other products of the brand like One Plus). Be careful, this application will not work for your OPPO earphones if you have a phone of the same brand.
We are going to introduce you to the use via an Oppo phone, but be aware that it is possible to do the same, no less and in no case more, with Hey Melody. The only difference is that since a smartbrand phone, to go to the settings of your headphones, you need to go to the ColorOS V11 Bluetooth page et press the "I" next to the headphones then « Headphone functions ».
From there, you will be able to configure the touch controls of each of the headphones. 4 variants are offered to you and for each of them you have a choice between 6 choices (nothing, activate / deactivate ANC, play / pause, previous track, next track and start the voice assistant). When you will select Google Assistant, a dialog box gives you the choice between GA and Alexa if you put it on sitting by default.
You can select to automatically update your headphones… and that's it. The ANC is not configurable, no equalizer ... If you want to tweak the sound of your W51s, you will have to do it via your audio or video streaming application. You will surely have noticed that there is no possibility to vary the volume in touch. You will have to go through your phone for this.
It's very simple, may be too much for some. It really is an individual choice. Some people prefer to have something very easy to use, not to worry, while others want to change everything.
Regarding voice assistants, we are not sure built-in. If you have decided to launch a voice assistant by pressing on one of the earbuds, it is actually the one on the phone that will launch. So be careful, if your phone is on standby with the screen off, there is a chance that it will not always work. You may need to have your phone active for this to work. But, once that is taken into account, you can do whatever you want like launch a playlist, activate home automation... It is above all on your smartphone that the requests will execute.
So you will have understood it, Apart from touch, there are no other buttons on these earbuds. It is a choice that may delight some and put off others. And it can be really painful sometimes because the touch is very finicky. Let's say it's not going to work every third time… or four. The frequency for double or triple press? No idea… Where to press? Well… actually, it depends on the times. In short, this is the real weak point of this product.
Regarding the ANC, it is really good. The brand announces a 35 dB reduction thanks to its double hybrid pickups and dual-core chip. So it is true that it is not possible to define particular reduction profiles but we are fortunately surprised by the rendering, particularly on low and medium frequencies. Indeed, the treble will be less well treated, the mark is clear on that elsewhere. This means that you will hear the loud voices, the horns… Is this really a fault? It depends on what you use it for. If you use it outdoors, it may be good to have a minimum of awareness of what is going on around you, but if you want to isolate yourself from the noise of crowds or people (e.g. train station), it can be a bit fair. However, to say that the highs are treated less well does not mean that they are not. Also keep in mind that you have in-ear headphones which because of their mode of use has a very present passive reduction.
"Simultaneous binaural processing really works wonders" The Alexians
The sound is very satisfying even if it is not in Hi-Res Audio. Oppo has equipped its Enco W51 with a algorithm to compensate for loss of quality due to the ANC. You will have a fairly balanced rendering with highs and mids firmly in place, and not oversized. the simultaneous binaural processing fhas really wonders: the two headphones will independently manage the audio streams and thanks to that the stereophony is really well rendered. We are not talking about a 3D or aerial effect, but a sound passing smoothly from one earphone to the other, harmonics on one side, strings on the other… it depends of course on the song. But it is no exaggeration to say that you will discover tracks that you had not yet perceived, or not as well, on your favorite track.
Be careful, unlike what is being done a lot at the moment, the bass is not highlighted enough. They are dull, do not explode, no sensation of vibration ... It is a little disappointment even if it is possible to overcome it in part with the equalizer of your streaming applications
"Thanks to their small size, they can be worn for several hours without feeling any particular discomfort. " The Alexians
What about the calls? Well, for once, thanks to the three microphones dedicated to the reduction and the wind noise attenuation system, it's really very good. During our tests, people can hear us very well (no voice coming from far away, parasitic noise, etc.). The Oppo Enco W51 are really good in-ear headphones.
To get an idea of ​​these earbuds, take a close look at our video review. Don't forget to subscribe to our YouTube!
119,00€
In stock
August 10, 2022 9:49 a.m.
In conclusion, we can say that the Oppo Enco W51 in-ear headphones are in the average of what we find on the market but at a lower price for the latter. ANC works well enough, the sound is pretty good, auto-off is handy just like the ease of use. This ease and refined parameters make them products very easy to access. The lack of reduction in the treble and, conversely, the bass not present enough are nevertheless to be highlighted, even if they remain at a completely acceptable level. THE'fairly limited autonomy may partly compensate with fast charging, but managing touch can be really frustrating. In short, these are products that really appeal to us because of a really interesting price / quality ratio.
.
OPPO Enco W51 White Wireless Bluetooth Earphones - Active Noise Reduction - Induction Charging
99.99€