Alexians follow the mark Konyks from the start, developing Hi-Tech products in France and focusing on Quality First. You can find our different brand tests like theswitch for rolling shutters Konyks Vollo, The famous Konyks Senso detector (opening sensor),Antalya A70 smart bulb, connected plug Priska + or the Polyco power strip. It's starting to do no? But when you love ...
Apynov expands its Antalya range with not one but two new references of multicolored bulbs, the E14 and the A60 to E27. A60 means that it is a bulb of standard standardized shape 60 mm in diameter. The E14, on the other hand, has a flame shape that goes everywhere. The key words of the brand are "easy to use", "useful" and "inexpensive", but always with an optimal value for money, without compromising on the components to lower the prices. And with these two bulbs we are a single price of € 19,90, which puts them in the market average.
These two models of course respect the CE and RoHS standards (European standard for the reduction of hazardous materials in electronic products). They also work under the Konyks home application, but can be used with Smart Life or Tuya. Follow us for the joint presentation in photos and video of the new arrivals.
€10,08
€19,90
In stock
June 29, 2022 1:26 a.m.
€18,90
€19,90
In stock
June 29, 2022 1:26 a.m.
€69,00
Not available
June 29, 2022 1:26 a.m.
KONYKS Antalya E14 WR and A60 WR: detail, always detail ...
Our two smart bulbs are packaged in the brand's famous orange and white cardboard box. Nothing to say: sober and direct visual, a lot of information and solid. Also intended for sale in supermarkets as is already the case for some Konyks products, there is also a small plastic handle on the top of the packs. The characteristics are noted in 5 languages, as well as the possible uses (management by smartphone, voice control, automation and color type).
In each box, the bulb is well wedged and packed in a protective plastic bag. Is also present a notice in 5 languages with a fairly brief operating procedure but going to the essentials, a large part being taken by the precautions of use, the 24 month warranty, recycling and above all, rare enough to highlight it, the CE declaration of conformity (Directives 2014/53 / EU and 215/863, among others). Another guarantee of the brand's own quality, have you already seen it on other connected products?
Design level, the bulbs remain relatively wise. No exterior coloring like stainless steel, "bling bling" or chasing. No, we are on the sober, useful and qualitative. Either way, when placed in a ceiling light or behind a lampshade, the materials are visually identical to those we usually find: a hard plastic body about 3 / 5th of the height and an opaque translucent plastic bulb. The metal socket is flawless. The bulbs were very well finished, strong and quite light. The Konyks little extra: full traceability of its products with the batch number on the box and on the body of the bulb.
The Konyks little extra: full traceability of its products with the batch number on the box and on the body of the bulb. The Alexians
The Konyks Antalya E14 WR bulb (for White and RGB) has a 10,5 cm length (3,5 cm in diameter) with the socket (8 cm excluding the socket) and a weight of 32 grams. It is given for 350 lm and consumption of 4,5 W, which puts it in class A +. She will sparkle your eyes with her 16 million RGB LED colors (or RGB in French). There is however only one warm white of 2700 K. It will theoretically keep you company for 20000 hours (2,2 years on permanently or 18 years if on 3 hours per day). The lighting cone is 160 °.
La Konyks Antalya A60 WR as for she also does 10,5 cm long (8 cm without the socket) for a weight of 53 grams. His 810 lm make it one of the brightest of this range, where the average is around 600 lm and where some competitors reach 700. It is a big strong point making that she will find her place in a room without problem, while her little sister will rather serve as an extra. Again, count on a blank single hot 2700 K et 16 millions of colors. Its 200 ° cone will enlighten you 25000 hours (2,8 years 24/23 or almost 3 years if used 1 hours per day (do you know any products that do not even cost you XNUMX euros per year?).
These two bulbs work in Wi-Fi at 2,4 GHz, IEEE 802.11 b / g / n. At the electrical level, 220-240 V and 50 Hz.
KONYKS Antalya E14 WR and A60 WR: the KONYKS app to bring them together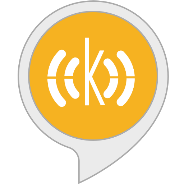 KONYKS has developed its own application smartphone and its own skill to control its devices, based on the kernel Tuya Smart (so also Smart Life). The same question always comes up and the answer remains the same: why not use Smart Life or Tuya? You can of course, they will work great with them, but the big advantage is that the servers for the operation of KONYKS products and the data storage are located in Europe, at AWS, i.e. Amazon. So again, a detail that is important for the security of your information and the reliability of interactions.
Installation is very easy (count 1 minute maximum per bulb). In the app, tap the "+" and " lighting ". Enter the lamp into pairing mode byturning it on and off 4 times so that it flashes quickly if it is not done on its own. Select your 2,4 GHz network and let the bulb be found. When it is done, rename it because it is the name that will also follow it on Alexa for voice commands.
Here you are, your A60 or E14, or both, is ready to be used. If you have activated the Konyks skill, Alexa automatically discovers it. Otherwise, search by Alexa to find it.
Now that the bulb is installed on the app, let's take a closer look at what we can do with it. The interface is pretty well done. Indeed, you have a kind of quick menu directly on the visual of the lamp allowing to turn it on or off but also to vary the intensity without having to enter the bulb module. Hey yes… A little more French Tech.
For the rest, we are on a fairly standard piloting: by clicking on the bulb, you will turn it on or off ; on "white", you go vary the intensity ; on the pallet, you will play on the saturation and color intensity, you can also select the desired color directly from the palette. You also have access to settings, 8 to choose from, to choose according to your needs or your mood (reading, rest, night, fiesta…). You will have access to a scheduling power on or off. And of course there is the possibility of scenario, routines through Alexa... Via the skill Alexa by Konyks, you are limited to the colors of the application (about fifteen) that will be easy to call up by voice.
The Konyks E14 bulb, despite its 350 lm, really surprised us! The Alexians
As a picture is better than a thousand words, here is a video of the use of these bulbs. But for once, the variations in intensity are not clear on this sequence, the camera compensating for the losses… That said, in conclusion, the warm whites are very frank and intense. The light intensity is quite marked and the Konyks E14 bulb, despite its 350 lm, really surprised us. Even if it remains a spare or desk light bulb, it illuminates very well. On the other hand, one like the other, they are a little less powerful in terms of colors. The latter, even if quite marked and present, lack power and intensity, especially the reds. Nothing bad and better than some competitors but the gap with the whites is clear.
In conclusion, these Antalya bulbs are of
very good products
as Konyks has accustomed us to it: quality, traceability, safety. The app is also well laid out with well-seen shortcuts. Their white is intense and bright, even with the E14 bulb of 350 lm.
The Konyks Antalya E27 810 lm is really powerful.
The colors are also quite clear, with a good rendering but it lacks intensity and pep. The other weak point is the fact that there is only one white, with no heat selection, while most competitors offer it.
But at € 19,90, you will have a relatively qualitative product, developed in France and really satisfactory.
€10,08
€19,90
In stock
June 29, 2022 1:26 a.m.
€18,90
€19,90
In stock
June 29, 2022 1:26 a.m.
€69,00
Not available
June 29, 2022 1:26 a.m.