When we talk about connected switches, and more particularly of switches, we think above all of Sonoff and his famous Sonoff Basic. However, there are other products that are just as good, if not better, on the market and the Meross MSS710 switch is a perfect example.
If you follow us and have read the other tests and tutorials, you have seen that the Meross brand is a very good surprise in terms of the grips. We will therefore see if the quality of its switch is the same.
MEROSS MSS710: a very nice case
Unboxing and presentation
Le switch Meross is delivered in a rather basic but sufficiently strong packaging showing on one side the visual of the product and on the other a QR code to download theMeross app ... In the box, we find a bag of screws and quick installation guide in English taking up the meaning of the LEDs and a Q&A, so a fairly basic livery.
"We are really on the quality. " The Alexians
As Meross got us used to with his takes, the design is neat and the device rather pretty and functional. This switch all round and although a little larger than others, it exudes quality. It stands out for the quality of the finishes with a fairly thick plastic and beautifully made. It weighs 18 grams and has slightly larger dimensions than its competitors (9,6 x 4,7 x 2,4 cm or approximately 0,5 cm more for each dimension). So be careful to measure the place where you want to put it. The switch has an LED giving its connection status as well as a physical switch that will serve you in the event of a Wi-Fi failure, for example. No manufacturing defect found on the switch tested. We are really on the quality.
Regarding its technical characteristics, we are here also in the average of the switches on the market: 90 - 250 V, 50/60 Hz et A 10 in input, and ditto in output. For Wi-Fi, no surprise, 2.4 GHz network only, IEEE802.11b / g / n.
How to install a connected switch?
This Meross switch, given its design, can be instead of the main switch a floor lamp for example or in a ceiling light. It was my choice. It is indeed an economical solution so as not to have to put 3 GU10s connected. It is installed in the same way as the Sonoff basic : it is inserted before the element to be checked.
You have to plug in the sons "In" coming from the source (switch or socket) and connect the sons "Out" on the side of what we want to light. If you decide to put it in a ceiling light (its small size allows it), you must put the 2 incoming wires (N and L) in IN and add two ends of wires to connect it to the ceiling light via the OUT.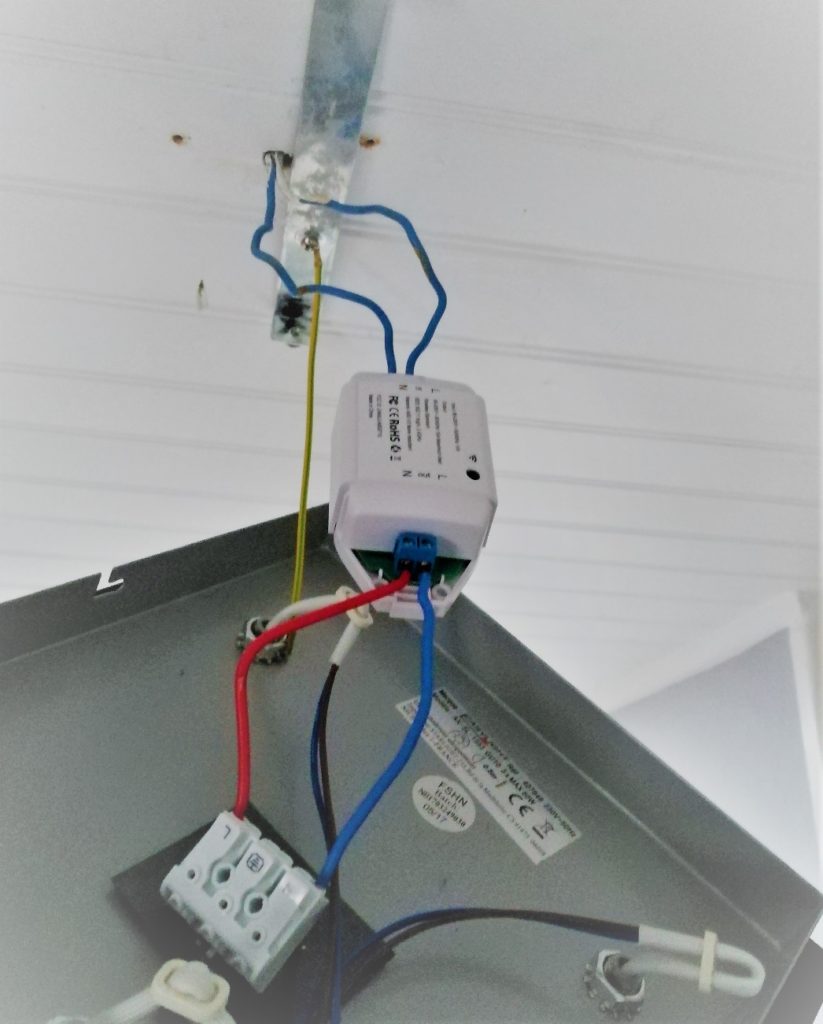 MEROSS MSS710FR: an installation where you can hold your hand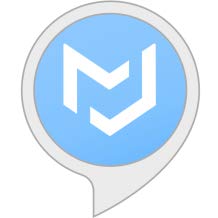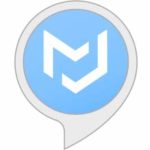 As announced in our other tests, Meross decided to develop its own application. It is very well done and surprises us with each installation! What ? Well, take a look at these screenshots: have you ever seen such a complete and clear installation protocol? We don't! We will grant them hazardous translations ...
So, isn't all that precise? You don't even need to do a tutorial. If you still want more Wi-Fi and pairing details, we've got you covered. a Meross tutorial nothing for you. And as for the plug, the application will also allow you to configure routines very easily allowing you to turn on / off the socket at a certain time (day, week, etc. repeatable) or at a very specific time (sunrise, sunset, etc.) and / or to turn it off after a certain period of use. The scenes, they will allow you to apply an action that you have determined when you press its icon (also customizable). On the other hand, unlike the Meross MSS310FR socket, the switch did no consumption monitoring. Probably because of its small size.
The main strength of the app and the switch? the stability of the application via Alexa. While eWelink is sometimes, even often, catastrophic with enormous latencies, here we are taking into account voice control via Alexa almost immediate.
Note that you also have the option to turn off the LED! On the other hand, while an update of the Sonoff allows it, in the event of closure of the circuit via a wall switch, to choose the status of the switch when the power is turned back on, this is not the case ... If you turn off your wall switch while the Meross is on, it will turn back on when you turn on the power again. And conversely, it can remain off if it was. The risk is then to no longer know its status and to have trouble finding its way around to put it back into operation. But we are on software, so quite modifiable from Meross.
Update 18/04/2020: new links, new image and confirmation of the reliability of the product still operational 20 months after the test.
The connected switch Meross MSS710 Switch is still a nice surprise from this brand. He is quality and very responsive unlike its illustrious competitor. It really charmed us and we can only recommend it to you since we have been using it personally for almost two years now during which we had to deplore only one cut less than an hour related to an update of the Meross servers. It is really as negligible as it is rare and we do not give up: they are the most reliable Wi-Fi switches on the market.
Smart MEROSS MSS710 switch
34.99 € the set of 4
Most
High performance application
Excellent value
Very versatile
No need to modify your installation by passing neutral wires
Easy to use and implement
The lessers
The installation is quite simple but a bit long in terms of waiting time
It is not possible to choose the status of the switch if it is powered off