The smart bulbs, this is good, but sometimes it is not enough or it does not correspond to what you want. So why not go with a ceiling light? The light power is generally more important even if the design is often very average. We therefore tested a product from the AQOTER brand: their Fonbao LED ceiling light.
Sold € 69,99, this ceiling light is connected in Wi-Fi, delivered with a remote control, 3200 lm, RGB + CCT and compatible with voice assistants. Awesome, isn't it? Well we'll see that.
Not available
May 15, 2022 21:10 a.m.
Updated: May 15, 2022 21:10 a.m.
AQOTER Fonbao: unboxing of the Wi-Fi LED ceiling light
Little information on the AQOTER brand, which sells various connected and / or electronic products such as lighting, cameras, weather station ... In short, it smells good. white label Tuya, that is to say generic products manufactured in mass and sold by a number of resellers who will put, or not, their logo. And indeed, when we take possession of the box, it seems clear.
The packaging of our ceiling light is a simple box with the dimensions, a CE / ROHS mark ... No product reference, except LED Lightning. Once opened, the astonishment continues because we have in all and for everything a single manual to install and use Smart Life.
No installation guide, no explanation of connections or safety rules, no reference to applicable European regulations or even to a CE mark. Ditto for light power, consumption… We are forced to believe what is noted on the walking site. Knowing that this information is regulatory, we are starting to have doubts about the seriousness of the product ...
But we have learned not to stay on the first impression, so let's take a closer look at our luminaire which is well wedged in polystyrene.
The ceiling light is in aluminum material and do 40 cm in diameter for 5 cm thick. Count around 1,2 kg. You have on the top 3 main holes to allow fixing (a kit of 3 screws and dowels is included). A fourth will allow you to pass the cables coming from your ceiling. Watch out for your fingers because the mounting screws protrude on the cover. They will be hidden once in place but it stings a bit ...
The interior is pretty, if we can find pretty LEDs ... 82 SMD 5050 LEDs. Some are embedded in a matrix in PMMA. Nothing to do with mixed martial arts, it means (polymethyl methacrylate acrylic). The AQOTER ceiling lamp is made of a cast and transparent plastic which helps to better diffuse the light. These are the LEDs dedicated to the whites that are highlighted. The others will give the colors.
From the central point, housing a transformer, among other things, you see out a cable with two wires that will be used for power. You will connect the neutral and the phase to the domino meant for that purpose. Be careful, contrary to what the diagram under the domino might suggest, it is not the phase and the earth that you will connect!
You also have protection that comes with the set. That consists of a flexible, opaque and ugly plastic sheet that you will insert inside, once your ceiling light is installed. This will allow you to diffuse the light, de do not dazzle and to have a physically ungrateful rendering. So in the end, it's a very common design if not at all pleasant.
As announced earlier, AQOTER does not provide any CE information on the product. And as also said, we do not have no installation guide at all which would have made it possible to make the link but also to know how to use the remote control supplied with. Because yes, we have a remote control. Plastic very average quality, it will work with 2 AAA batteries not included.
She does 15 cm x 4 cm x 2 cm for 31 g. It is therefore very light, which is normal because the plastic is so thin that it becomes flexible. After our various tests, here is what the buttons are used for:
ON / OFF: switching on and off was easy.
The red button at the top left: night light mode
The bulb button: press to change color in the list of predefined ones.
Right and left arrows or up and down: are used to vary the intensity.
Auxialiary: launch the predefined scenes of colors and brightness from the application Smart Life.
CT- and CT +: vary the heat of the whites
Section: choose warm whites
You will therefore have noticed that we are a little circumspect following this first handling. Let's take a look at the specs to see if they raise the bar a bit.
Features of the AQOTER LED Wi-Fi ceiling light
Here are the characteristics of our ceiling light, based on data gleaned from the net:
Brand: AQUOT
reference:
Type: RGB + CCT
Power : 36W,
Lifetime : 50000 hours of operation (correct),
Number of cycles: NC
Luminous power: 160 (night light) at 3200 lm, that's very good.
Lighting angle: 180°
IRC: > 80 (the mini)
Colours: 16 millions of colors
Whites: warm white to cool white, 2700 to 6500 K.
Dimmable: Yes
Connectivity: 2,4 GHz Wi-Fi, IEEE 802.11 b / g / n
Temperature range : -20 To 40 ° C
Humidity range: NC, but IP54, so OK for a kitchen or bathroom
Voltage: AC 100-265 V at 50/60 Hz.
Connectivity: Smart Life / Tuya
Energy class: A
We are therefore on a product that seems quite interesting despite everything with its 3200 lm and its IP54 which means that you can put it in a damp room. Please note that the brand announces a 1 year warranty while in Europe, it is legally 2 years.
AQOTER Wi-Fi LED ceiling light: operation with the app Smart Life
The only document available in the box is the pairing mode with Smart Life, in English… So that, at least, we're sure it's true. But, as we'll see, that doesn't mean it works. If you've never used this app, take a look at our tutorial Tuya or Smart Life.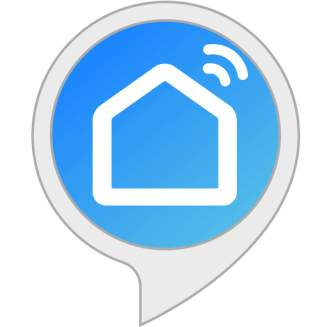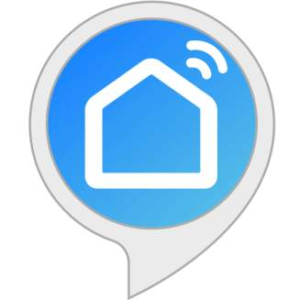 First of all, put your phone in Wi-Fi mode (to the network you are going to use for the bulb), activate GPS and Bluetooth. You will see, we are on the " Friction Less", And it is very practical. You can either install your ceiling light directly to your ceiling by connecting the blue wire to the blue button and the red wire to the red button (yes, it looks old), or configure it before by attaching it to an extension cord you will have stripped the wires. It is this option that we have chosen.
At the first connection, the AQOTER ceiling light will go out and come on slowly, proof that he is ready to go a little further in pairing. If you miss the check mark, you can get it back to this state by switching off and on again 3 to 4 times. Once done, launch the app Smart Life. And there, surprise, your ceiling light appears directly. It was automatically detected. It turns out, something not mentioned on the packaging, the ceiling light is also equipped with Bluetooth for pairing. It is therefore a "Friction Less" installation, which means that it will not make you find the right pairing because it is done immediately. To lean on " Go to Add », Enter your Wi-Fi code and let it be. An advice ? Change the name at the end, it will be easier to control with your voice ...
Let's look at the application, this ceiling light benefiting from a somewhat specific interface:
For the whites: variation in heat and intensity. Come and tap on the rectangle and choose the desired temperature. For the intensity, vary the small ruler at the bottom with the percentage. You also have 5 preset heats of whites that you can come and choose. These are the blanks that you will select with the section button on the remote control.
For the colors: same as the whites. Come and choose the desired color. You have 7 stored colors which you can call up by pressing the "bulb" button on the remote control.
Scenes (palette symbol): you can come and apply pre-recorded modes such as brightness for reading, color changes for parties… You can also create them. With the remote control, you will select them with the "Auxiliary" button.
And of course you also have the options of scenario in order to turn on your bulb at a fixed time, turn it off after a certain time.
But you have two other very interesting options. The first is the circadian cycle. Activate the option and your light will come on and vary its brightness during the day to match the optimal natural light. Well if you are locked into telecommuting ... The second is the "music" function. And this is the first time we've actually seen it work. Put your phone in front of a sound source and the colors will change and flash depending on the pace and volume. Very well !!
Operation with Alexa
It is necessary to activate the skill Smart Life to be able to raise the ceiling light under Alexa. Unfortunately, strangely, there is no automatic device recovery under the app. Either… we'll find it. It goes up well, but not as a light… It is recognized as an audio device! What does it mean ? That you will not be able to use it by voice under any circumstances!
Works with Google Assistant
The principle is the same as with Alexa. You must first activate the extension. Smart Life in « works with google » and let the assistant discover your devices. And bis repita no place, the ceiling light, although recognized, does not appear to be a controllable device. So drop the idea of ​​controlling it vocally through your speakers Google Home.
In short, nothing to say about operation with Smart Life which is very good and with very interesting options like "Music" and "Circadian Rhythm". On the other hand, it is clear that integration into voice assistants is disastrous. So no, contrary to what is noted, this ceiling light does not work Alexa nor with Google Assistant.
AQOTER Wi-Fi LED ceiling light: everyday use
If the non-operation with the assistants rather cooled us, we must however do justice to this product which presents quite good and well differentiated colors, even the brightness collapses as soon as you leave the benches (which is relatively frequent) .
Look at this purple:
This blue:
Or this green:
You see that colors do not overlap. Green is green and not yellow, purple is not red or blue… That's a good point!
Whites are not lagging behind with marked heat.
Here is the warmest white:
Here is the coldest white:
And finally, a more neutral white:
On the other hand, the 3200 lm are quite discreet ... Indeed, this luminaire illuminates well, but the power does not seem that advertised no more. However, for a medium sized room like a bathroom this is fine. For a garage, you will need several. Ditto for a kitchen. But take into account the aesthetic aspect also because it is not spoiled.
The remote control is also a great tool. Highly responsive, you can do anything voice assistants can't do because they don't work. It is an undeniable asset.
Not available
May 15, 2022 21:10 a.m.
Updated: May 15, 2022 21:10 a.m.
Watch how this ceiling light works in our YouTube video.
In conclusion, the AQOTER ceiling light blows hot and cold. The color quality is good, they are very distinct and marked, the heat of the whites is pleasant and well balanced. the working with Smart Life is very pleasant and the possibilities offered by the application are excellent (circadian cycle, music, etc.). The remote control is a real asset that it would be a shame not to use. But ... the light power seems far enough from the advertised 3200 lumens. Besides, the brightness collapses in the colors. The integration with voice assistants is so bad that it is in the end almost impossible to use it by voice whether with Alexa or Google Assistant. In addition, the absence of regulatory standards, specifications, quality mark and safety instructions is just as important. crippling in our opinion. In short, for € 69,99, the quality is far from being proportional to the price. A product to avoid!
Smart WiFi LED ceiling light, Ø40cm 36W 3200LM Dimmable
€69.99