Retro LED bulbs still have their effect. Originally made to imitate the old incandescent bulbs that the under 20s cannot know, they are now decorative objects. And the bigger it is, the more beautiful it is. We went to see the side of Nityam Smart what they offer, the brand seeking to combine the best quality / price ratio with its Nityam Filament Wi-Fi bulbs
We have tested two bulbs of different shapes for you: one Nityam Filament G95 and Nityam Filament ST64, both equipped with LED technology, 700 lm and 6W, sold around 10 €. What do we have for this price?
Nityam Filament WiFi: a very fashionable retro design
Unboxing
Nityam Smart is a branch of the Nityam brand, brand present in France since 2010 and specializing in the manufacture of light fixtures and bulbs. Since 2014, it has launched into the LED market and now that of connected objects with light bulbs in particular, but not only ...
The bulbs are packed in boxes with the same codes: visual of the bulb on the front face, main characteristics (lumens, power, base, controllable by voice, etc.) and operating mode on the rear face, all the specifications on the 'one of the sides. The box and the bulb holder being in cardboard, the whole is 100% recyclable. However, given the size difference, the box of the ST64 is 7 cm square by 15,5 cm high while that of the G95 is 10 x 10 x 16 cm.
.
The bulbs are well wedged in their respective boxes in which you will also find a user guide in French, something rare enough to be reported. The latter is also quite complete concerning the use of the application and the connection of the bulbs. CE and ROHS certified, you also have the list of harmonized standards to which they meet.
The bulbs have standardized shapes. The Nityam Filament G95 is a globe of 95 mm in diameter for 14 cm in height (with 3 cm of base). The ST64 Filament does 64 mm in diameter for 140 mm in height (with 30 mm of base also). Count respectively 70 and 50 grams. What we call filament is actually a set of LED microchips encased in tubing, often made of silica.
These two references are 100% amber glass, except for the coppery aluminum base. The rendering is really excellent and the qualitative aspect is really there. The finishes are perfect. Now let's look at the specs.
Nityam Filament data sheet
Nityam Filament G95:
Bulb shape: G95, 95mm x 140mm
Base: Edison 27 or E27
Energy class: A+
Power : 6W,
Lifetime : 15000 hours of operation (rather good for this type of product),
Number of cycles: 15.000
Luminous power: 700 lm,
Colours: NA
Whites: 3000 K, so warm white.
Dimmable: Yes
Connectivity: 2,4 GHz Wi-Fi, IEEE 802.11 b / g / n
Lighting angle: 360°
Supply : AC 220-240 V at 50 Hz
Nityam Filament ST64:
Bulb shape: ST64, 64mm x 140mm
Base: Edison 27 or E27
Energy class: A+
Power : 6W,
Lifetime : 15000 hours of operation (rather good for this type of product),
Number of cycles: 15.000
Luminous power: 700 lm,
Colours: NA
Whites: 3000 K, so warm white. Ideal for a warm and cocooning atmosphere.
Dimmable: Yes
Connectivity: 2,4 GHz Wi-Fi, IEEE 802.11 b / g / n
Lighting angle: 360°
Supply : AC 220-240 V at 50 Hz.
The retro LED bulbs remain above all decoration products. They are often in 400 lm and in fixed white (often warm), but the Nityam Filament differentiate themselves from some competitors with a light output of 700 lm very satisfying. However, while brands offer these LED filaments in variable white, we remain here on a fixed warm white. But the price is very interesting ...
Nityam Filament WiFi: operation with the home application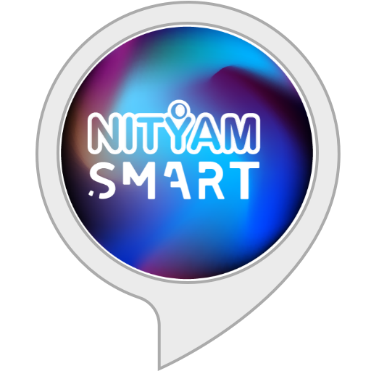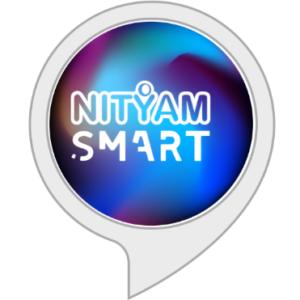 Nityam Smart offers application and its in-house skill (available on the store Alexa En) based on Tuya. You therefore have the possibility of using the application Tuya or Smart Life (see tutorial) to use these lights.
In order to install our E27, you will need create a Nityam account Smart. You must enter your email address on which you will receive a 6-digit code. Copy this code into the app and create a password (6 to 20 characters including at least one letter and one number). Once this is done, you can proceed to the installation of your Nityam Filament bulb after connecting to the Wi-Fi.
Put the bulb in place and it should start blinking. Otherwise, turn on and off the switch about 5 times. On the home page, select " Add device " where the " + " top right. Then select " lighting) And " light Source (Wi-Fi) ". Enter your Wi-Fi password (be careful to be on 2,4 GHz). If you have a dual-band network, you may get a message telling you that the installation is not possible because you are using 5 GHz. In this case, go back and redo the next one, it should pass. Confirm that the lamp is flashing and let it go. In 20 seconds approximately, it will be found. Change the name to be able to use it by voice. There you go, it's done!
Let's look at the app which is very close to Smart Life finally ...
You can vary the intensity of warm white. Slide the scale to the right to turn on maximum brightness and to the left to almost turn off.
- Atmosphere : you can come apply pre-recorded modes like a brightness for reading ... Each mode is adjustable as desired. You can also create new ones. But be careful, as we are on a bulb with a fixed white, the modes will only vary the intensity. However, you can flash the bulbs if you feel like it.
And of course, you also have the scenario options to turn on your bulb (s) at a fixed time, turn it off after a certain time. So it's quite basic.
With Amazon Alexa
You must have activated the Nityam skill Smart to be able to move the bulb under Alexa. If so, it will appear automatically upon installation. If not, activate it with the password and your ID from the manufacturer's app, then search for new equipment. Same process if you have chosen to use Smart Life or Tuya. In the app Alexa, You can turn on or off the bulb by pressing the virtual button but also vary the light intensity. In the voice, it's the same: « Alexa, turn on Retro One at 78% "...
With Google Home
The principle is the same as with Alexa. You must first of all activate the Nityam extension. Smart in category « works with google » de Google Home. Then let the Assistant discover your devices. Of course, you may again be required to enter your access codes. If you have already activated it, the bulb will be directly visible. The purpose is the same as with Alexa : you can use it by voice and directly from the application via the virtual button and the intensity rule. It couldn't be simpler. In the voice, it's the same: "OK Google, turn on Retro One at 100%"...
Nityam Filament: daily use
As for the Nityam test Smart LED E27, we were really amazed by the quality the rendering of these bulbs (even if the brand announces an IRC> 80, we can only be doubtful about this parameter when we talk about hot light…).
The test looked at the two bulbs to see if they behaved the same way. Which is indeed the case. Warm white really pulls on yellow, giving you a cozy atmosphere. Clustering on a luminaire by 4 or 5, it will be the most beautiful effect in a living room or even a dining room.
The brightness is also very good, 700 lm are welcome on this wavelength. We personally have a preference for Nityam Filament G95 because of its shape. The 360 ​​° lighting angle (due to the fact that 2/3 of the bulb is not encased in a plastic cover) allows homogeneous light diffusion.
Here is the Nityam Filament G95 at work:
And the Nityam Filament ST64:
You can see that the two bulbs look identical. The light is really good quality. No flickering or flickering, or other issues often encountered on low-end bulbs. It is true that we would have liked the same things with a spiral filament for example, which plays even more forward the decorative aspect of the product, but the rare brands offering it online sell them much more expensive. from Philips Hue White Filament E27.
In short, for the price, it's an excellent compromise!
Watch how these two bulbs work on our YouTube video (and don't forget to subscribe to our channel, of course):
€10,90
In stock
September 27, 2022 17 h 09 min
€10,90
In stock
Refurbished from 1
September 27, 2022 17 h 09 min
As the brand had already shown us with its "standard" connected LEDs, the quality of Nityam Filament WiFi bulbs is excellent. La brightness is very good, the really successful design, and very responsive voice use. These connected bulbs are at the crossroads between the first prices and high-end ones because they advertise 700 lm, but do not have variable white ... If you want to create a cocooning space, a warm corner or simply decorate without ruin yourself, you can go!