We have you already spoken several times about Apynov, startup French Tech which is committed to democratizing the connected home in France with its brand Konyks, by offering us connected objects at affordable prices without ever disregarding quality. Following our partnership and the competition organized last week, you may want to treat yourself with some products of the brand, which is why we are talking to you today about the famous starter kit Konyks, but also of the company and its work.
Starter Kit Konyks: a perfect starter kit to discover the connected home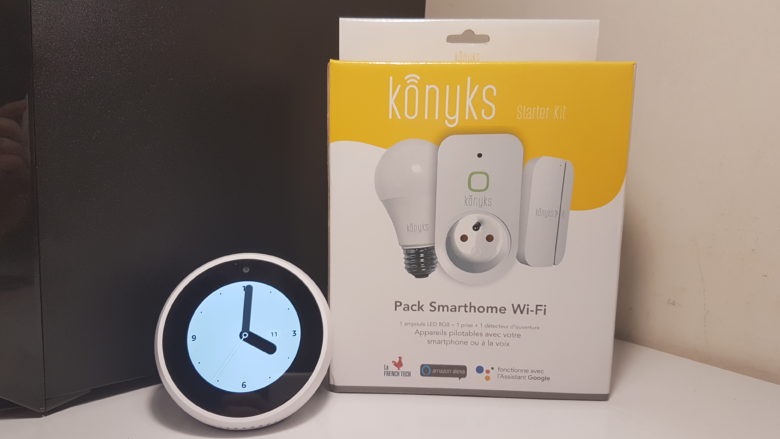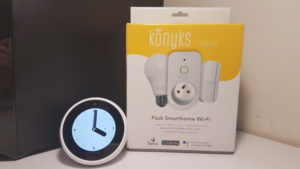 Many new Alexians are surprised when they discover the immense possibilities that our favorite voice assistant allows when it comes to home automation. On the Alexiens Facebook group, we speak indeed bulbs and other connected sockets, thermostats or video surveillance cameras, opening gates or garage doors by voice, or home automation solutions such as Jeedom. Difficult to navigate and know where to start ... That's why Konyks chose to concoct you a starter kit at only 79 € to familiarize yourself easily and in a rather complete way with this sometimes a little obscure world.
So you find three essentials of any good connected home in this kit: one 10W RGB LED bulb, the piloted socket with consumption monitoring, and a opening detector. The whole being, of course, connected ... And compatible with Alexa, of course. We had tested all these Konyks products during September and can confirm, 4 months later, that we are still very satisfied with it. It is therefore a deserved mark of 9/10 that we attribute to this starter kit of which here is the more detailed composition. For each product, you will find a link to a more exhaustive test.

Konyks: selection, quality control and after-sales service made in France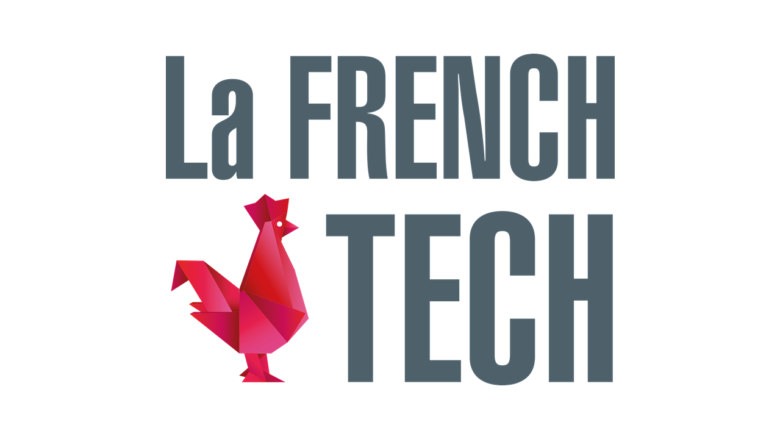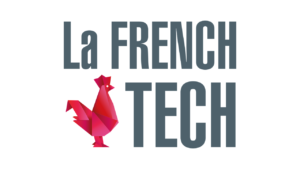 We have sometimes been objected, via comments on this site or on our Facebook group, to talk about French brand. Of course, the products sold by Konyks are made in China, but you have to keep in mind that this is the case for 99% of consumer electronics. Yes, Shenzhen is the world's factory in this matter, everyone knows that today. Does this mean that these products should be considered as "chinoiserie"? No, quite the contrary!
On the one hand, the Chinese are today at the forefront of the sector, so this term is reductive to say the least ... On the other hand, a brand like Konyks has the merit of not hiding it, but also of rigorously select its products and have them adapted to the specific requirements of the French market. Konyks products comply with our electrical standards, namely 16A on sockets in particular, with larger and more resistant cables, etc. Furthermore, selection, quality control and after-sales service are carried out in France.
When we say that Konyks is a French brand, so it is indeed the reality. Apynov, the company that markets it, is a French company that operates in France. She creates there employment and value, pays charges and taxes, and contributes to the dynamism of our economy. In these not always rosy times, this is something that is important to stress. The Alexians, even if they are fans of a little American, are very sensitive to it!
Finally, if the software solution is that of Tuya Inc., it's because she is today renowned for its reliability. It operates more than 11.000 connected products from different brands, which generate more than 20 billion requests per day with an average latency of 18 ms. Suffice to say that it is heavy. Rest assured, Konyks' servers are not in China, however, as Apynov has chosen to manage its servers in Europe at Amazon Web Services. Your data is therefore safe with the No. 1 worldwide in the sector and subject to the very restrictive European regulation on data protection known as GDPR.
So much for this development which seemed to us to be at the very least important! All you have to do is discover this famous starter kit, like the Konyks page to show them your support, or come and discuss it with us on our Facebook group if you want even more details. Note, if all these products are Compatible Alexa, they will be very soon certified by Amazon!
Most
Very simple and quick installation
A complete kit perfect for beginners
A particularly powerful bulb with a warm white
A socket with monitoring of electricity consumption
The lessers
Bulb power in RGB
No detector status feedback (yet) via Alexa