The connected sockets, you know. U.S. too. But what we're always looking for is the best value for money. We turned our attention to an unknown brand, like many in the industry, AWOW. Unknown? In France yes, but this Chinese brand specializes in hi-tech products, ranging from mini-PCs to laptops, including TV Sticks and… sockets.
On paper, this AWOW EU3S connected plug seems to be a real challenger because for less than 10 € each (in pack of 4), you have a smart plug 16A, 3680W, compatible Tuya / Smart Life, therefore controllable by voice, and with monitoring of electricity consumption! Let's see if everything is so idyllic.
Not available
December 3, 2021 16 h 56 min
AWOW 16A EU3S: a connected plug in European format
Unboxing
The brand sockets are sold by 4 in a box of 10,5 cm side et 8,5 cm high. All in all, it's pretty basic packaging, without frills. Just a drawing of the AWOW EU3S, voice use and with Smart Life… In short, simple and effective.
Well wedged in a double flap, the four sockets await you as well as a user guide in 5 languages ​​including more than 10 pages in French.
In shiny white plastic, the finishes are very good. The male plug is Schuko or E / F type, that is, it has holes for the ground pins, but also tabs to fit the female parts E and F. The female part is type E only. That is, there is no earth plug but only the tabs. Normally this does not pose no problem because most plugs are E / F type, if not all.
The design is quite particular. No brick like the first generations of takes, no cobblestone or race for miniaturization. It is at the same time in curves and in salient angles. It gives the impression that the AWOW EU3S in itself was embedded in an external shell, perforated for the ON / OFF button. It is an ABS type plastic. On the sides, the brand logo and features are printed in gray. You like ? Yes ? No ? Not easy. What in any case is a shame is putting the button on the side and not the top. If the outlet is too close to the wall, it cannot be accessed. It's a pretty nerd miss. Moreover, the button will flash blue during pairing and remain fixed once connected. When it's off, well… it's off. Smart, isn't it?
Dimension level, count 8,5 cm deep including 4 cm of plug and pins (therefore 4,5 cm that will stand out once plugged in). The sides are 5 cm. My everything weighs 85 grams (i.e. a medium carrot).
Regarding its technical characteristics:
Entrance : 230 V AC, 50 Hz and 16 A
Output : 230V alternating, 50 Hz and 16 A maximum (3680 W).
For Wi-Fi, no surprise, only 2.4 GHz network
Consumption monitoring
CE and RoHS
Indoor use only
Can be used with Smart Life
Compatible Alexa and Google Assistant
For its price range (entry level), having 16A maximum is excellent. This is the maximum possible and this will allow you to connect up to W = A x V = 16 x 230 = 3680 W. Be careful, if you plan to put a multiple socket there, to combine the powers of each device to avoid surprises, such as smokers ...
AWOW 16A EU3S: use of the plug connected with Smart Life and voice assistants
Installation with Smart Life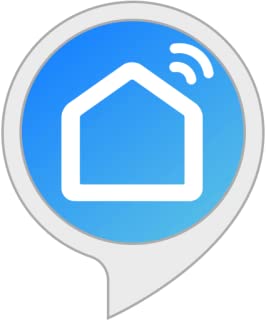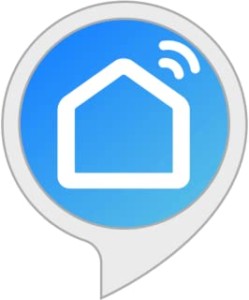 Like many connected products, the brand uses the essential Smart Life, the Swiss army knife of automation. The application is easy to use and includes all the features of the style applications: scenes and routines.
To install the plug, nothing too bad. As soon as you plug it in, theThe ON / OFF button will flash blue. If it's not the case, press 4 to 5 seconds on the physical button until it flashes. Then let yourself be guided after clicking on the + top right. Select your catch (Wi-Fi socket), activate your Wi-Fi and your GPS and… let it go (that's what we do best).
Once detected and connected, you are free to choose the name you want to give it to be able to control it by voice afterwards. In a few tens of seconds, it's folded.
We are on Smart Life, so scenarios, programming and more are in the game. Let's rather look at the specificity of the catch, electricity consumption monitoring. The screenshots were taken from one of the four sockets set up for the test, while others have been working for several days, but operation remains unchanged. Consumption monitoring is done live, But also month. By entering the settings, you will have the daily consumption. You also have direct access to theintensity (in mA), power used (in W) in circuit voltage (in V) and consumption (in KWh).
So in the end, the same as the other sockets but for less.
A compatible connected plug Alexa and Google Assistant
To be used with Alexa et Amazon Echo, you need to activate the Skill Smart Life from the app Alexa. To do this, you will need to enter the identifiers you use on the application. Smart Life. If you have activated the skill, as soon as the socket is recognized by the application, it will go up in Alexa.
From there, you can turn it on or off by voice and touch, but also integrate them into routines Alexa. Nothing complicated then.
Dance Google Home, go search Smart Life in the settings and "Works with Google", activate and let the assistant discover your devices. Again, if you have already done so, the AWOW connected socket appears directly. From there, you can use it with the Google Assistant voice commands or directly from the application.
Not available
December 3, 2021 16 h 56 min
In conclusion, this AWOW EU3S connected plug, sold at a price of € 36,99 for 4, or a little over € 9 each, is a real good discovery and a great value for money. We can even say awesome! It is one of the cheapest outlets on the market, but which allows you to do the same as twice as expensive products. The characteristics speak for it: 16A, stable, consumption monitoring… Even if the choice of the location of the button is risky, it is a product that we recommend!