Google offers a relatively complete documentation concerning its voice assistant, and we can only congratulate ourselves on it, nevertheless the practice showed us that the Google Assistant commands are so numerous and very often so specific that it seems interesting to summarize them here.
You will also find on our site many tutorials and, in particular, a tutorial Smart Life for Google Home / Assistant ! Obviously, this page is far from being complete and is intended to evolve regularly just like that of orders Alexa / echo !
Summary of Google Assistant / Home commands
Colors on your Google Home or Google Nest device:
Many of you are wondering about the meaning of different colors LED lights on Google Home or Google Nest devices. Each color has a specific meaning, we suggest you take stock of a page dedicated to the meaning of Google Home / Google Nest colors.
The main Google Assistant commands: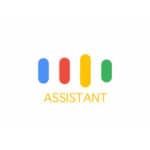 Here is the main Google Assistant commands to get the most out of your Google Home or Google Nest (add "Ok Google" or "Hey Google" at the start of the sentence of course).
As this list is subject to change, we will keep it updated regularly. Do not hesitate to tell us what novelties you have discovered!
Ok Google, Hello! Google Assistant will give you the information of the day, the weather forecast, traffic jams, your reminders, then launch an information flash with the latest news from the country ...
Order an Uber
How do you say [word] in [language]?
Give me the list of reminders
Listen to the news
Listen to economic news
Turn off your screen (to turn off the screen of a Google Nest Hub) /
Set the frequency 105.5 [XXX.X]
Show me my pictures
Open [application]
Where did I put my keys?
Where is my phone / smartphone?
Where's my package ?
Where is my smartphone?
What is the cooking time for a prime rib?
What's the weather going to be in [city] this weekend?
What's the weather like?
What's the temperature outside?
What time is it ?
Remind me to go to the greengrocer on Sunday at 10 a.m.
Remind me to do the housework on Sunday at 14 p.m.
Remind me that I hid the keys under the doormat
Delete [reminder name] from my reminders
Are there traffic jams?
Google Chromecast commands: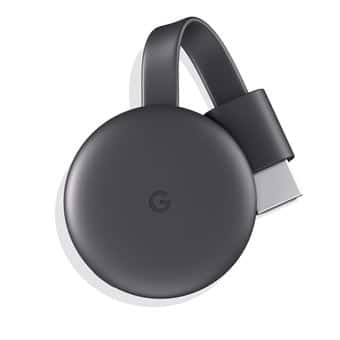 The Google Chromecast are very practical, and inexpensive devices, allowing you to turn any screen into a connected TV. Thanks to them, you can project on your screen any content coming from your smartphone, tablet or even your computer. Note that some boxes and televisions have this feature integrated, so you can control them by voice with Google Assistant.
Here are the main Chromecast controls:
Ok Google is playing Netflix [movie / series] on [Chromecast name]
Stopped
Stop following this station [YouTube Music]
Stop the music
Stop reading
Advance [X] seconds
Read on
Broadcast Discoveries of the week in random mode
Register this station [YouTube Music]
Play my songs
Play "Discoveries of the week"
Play [playlist name]
Play [playlist name] in shuffle mode
Pause
Pause the music
Stop the music
J'aime
I do not like
Play my flow / flow [Deezer]
Shuffle playback
What is broadcast?
Which artist is playing?
What is this song?
Back / Previous
Set the volume to 5
Sets the volume to 40%
Play this again / play this song again
Repeat on / off
Follow this station [YouTube Music]
Delete this station [YouTube Music]
Google Assistant commands on Stadia
Here are examples of what you can do with Google Assistant on Stadia by pressing the button on the gamepad:
Ok Google, start [game name]
Launch [game name] on the living room TV (via Chromecast Ultra)
What time is it ?
What weather is it ?
Tosses a coin.
What is my schedule for tomorrow?
Is there traffic to the office?
Molotov TV: free TV on Google Home!
As we explained to you recently, it is now possible to watch TV for free on Google Nest Hub and Chromecast thanks to a recent partnership with Molotov.tv.
"Ok Google, put [channel] on Molotov",
"Play France Info on the office television";
"Increase / decrease the volume"
"Pause"
"Stop! "
Alarms and timers:
Practical and highly appreciated, the functionalities Google Assistant alarms and timers are a real daily help on your Google Nest speakers.
Cancel the timer
Cancel the timer
How long is the timer / timer left?
How much time is left on the timer?
Set the timer to [x minutes]
Put on a [20 minute] [pizza] timer
Set a timer of [15 minutes]
Set a second timer on [x minutes]
Set a second timer of [5 minutes]
Set an alarm at [x hours]
Set a recurring alarm for [days of the week] at [time]
Timer
When it is [time] in [Paris], what time is it in [Pointe à Pitre]?
What is the date ?
What's the next alarm?
What time is it ?
What time is it in Quebec?
What are the current timers?
Wake me up at [AM / PM]
Bluetooth functionalities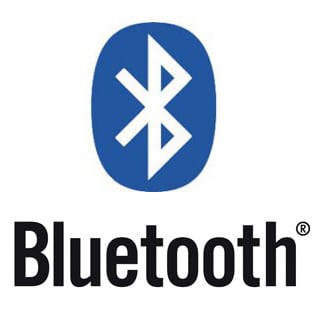 You all know the Bluetooth, this communication protocol allowing exchanges between devices over short distances using radio waves on the 2.4 GHz band.
Obviously, our devices Google Nest are compatible with Bluetooth and you can use them to connect your smartphones, tablets or even more powerful speakers.
Connect to bluetooth
Bluetooth connection
Bluetooth
Log in to my phone
Log out of my phone
Connect to my speaker
Log out of my speaker
Discover my devices
Bluetooth pairing
Is Bluetooth active?
Cancel pairing
Delete all my bluetooth devices
Order music with Google Assistant
Stop / pause / shut up (if you're in a bad mood - we tested it, it works!)
Advance X seconds
Stopped
Stop following this station [YouTube Music]
Stop the music
Stop reading
Advance [X] seconds
What is the music ?
Read on
Hey Google, play some music
Plays relaxing / dynamic / calm music
Play a song with these lyrics " Love is a Bohemian child »(If you want to listen to Ohio by Isabelle Adjani)
Launches [series / film] on Netflix
Put [song] on Deezer
Ok Google, play [title] of [artist]
I like I do not like
Break
what is this title?
What is this song?
Google Duo calls: call mobiles with Google Assistant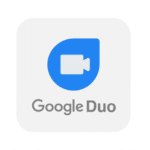 Thanks to Google Duo, you can make and receive calls from other Duo users on your Google Nest Hub displays or Google Home speakers. Available for Android ou iOS, this is a very practical application and absolutely essential for any user of the Mountain View company's voice assistant!
You can watch a friend's video before you pick up the phone using the Knock Knock feature - or Knock Knock in original version - to find out who you are dealing with. Note that, likewise, the people you call will be able to see you before answering.
Compatible devices:
Screens : Google Nest Hub and Google Nest Hub Max
Speakers : Google Home, Google Nest Mini, Google Home Mini, Google Home Max, Google Nest Wifi point
In addition to the touch controls present on screen devices, you can very simply pass voice commands ... Note that, for Google Home, you just need to touch the top of the device to answer. For Google Nest Mini, tap the speaker on the side and you'll accept the call.
Call a Google Duo contact:
Obviously, you can use the Google Home app or the Duo app, but it's still nicer with connected speakers or screens, right?
So you can say:
Ok Google, accept.
Off hook
Call [name]
Send Google Duo video message:
Ok Google, send a video message to [contact name],
Stop recording
Send
Call with Google Assistant:
Ok Google, call [name of screen or speaker]
Starts a video call with [name of connected screen or speaker],
Start a video call with [name of your house] (allows you to ring all the devices in the house),
Group video calls on Google Duo and Meet:
Recently available, the group video calls on Nest Hub Max allow you to participate in videoconferencing with up to 32 participants on Duo and up to 100 on Meet!
Ok Google, make a group call
Make a group call
Join a meeting
Join my next meeting
Recommended devices:
Waze voice commands
Navigate with Google Assistant on Waze:
Shows other routes
Displays the detailed route
Shows an overview of the route
Go to the House
Go to work
Stop browsing
Center the map
Starts navigation to [followed by the name of an establishment or an address]
Find restaurants
Find gas stations
Find me a parking lot
SWaze information with Google Assistant:

Indicates ice storm
Signals work
Fog signal
Report an accident
Report an accident [minor, major]
Signals an animal
Report a run over animal
Indicates a traffic jam
Signals a police check
Indicates danger
Indicates a fire out of order
Indicates a pothole
Indicates an object
Indicates a missing sign
Indicates traffic [normal, dense, immobilized]
Indicates a stopped vehicle
Indicates a vehicle stopped on the side
Indicates a flood
Other Waze voice commands:
Accepts highways
Accepts tolls
Activate voice instructions
Disable voice instructions
Avoid highways
Avoid tolls
What is the expected arrival time?
What is my arrival time?
Google Easter Eggs: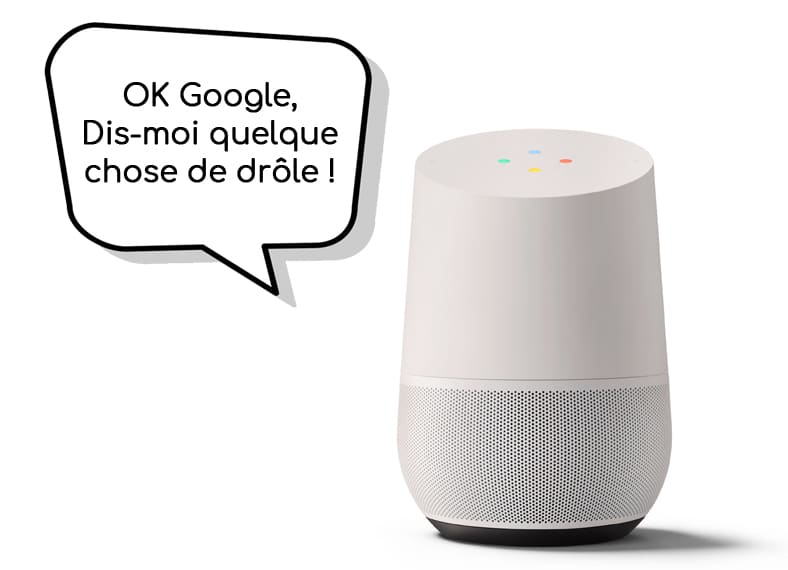 You know Google's passion for Easter Eggs? Indeed, the developers of the web giant have always hidden functions in their programs. Like the search engine, Google Assistant has therefore not escaped it and can answer more or less funny questions ...
References from popular culture, cinema and television series: there is something for everyone and Google Assistant knows how to show a certain humor!
Just like this page, we regularly update this list, do not hesitate to inform us of your discoveries!
Don't forget to start your query with "Ok Google" or "Hey Google":
See you on the bus!
What am I thinking about now?
What are you thinking about ?
Bark like a dog
Ah, what a hello!
Help me get to know you better?
Do you like to write?
Do you like to exercise?
Do you like Game of Thrones?
Do you like the iPhone?
Do you like Star Trek?
Do you like Star Trek or Star Wars?
Do you like your job?
Do you like to joke?
Do you have any imagination?
Do you have hair
Do you have feelings
Are you afraid of death?
Are you scared of the dark ?
Do you have a conscience?
Do you have any hobbies?
Did you hear that?
Do you have a family?
Crystal ball !
It's my birthday !
This day in history ...
It's not my birthday.
Sing!
Sing me a lullaby
Sing "Happy Birthday"
How tall are you ?
How much do you weigh ?
How should I dress today?
How do you feel ?
Did you know any swear words?
Do you know John Snow?
Run forest run !
Do you believe in Santa Claus?
What are you afraid of ?
Crooked
Describe your personality
Destroy yourself
Guess…
Say the alphabet
Tell me a few things that i don't know
Tell me an anecdote about the Olympics
Are you friends with Alexa (or Siri / Cortana)?
Are you real
Are you sensitive
Are you Skynet?
Is John Snow Dead?
Are you spying on me?
Can you learn?
Are you in love ?
Are you tired ?
Are you married) ?
To be or not to be ?
Beatbox
Give me a hug
Make me a sandwich
Roll over
Let's party
Let's make a game
I'm lucky
I'm hungry
I like talking with you
I'm bored
I'm drunk / I drank too much
I'm back
I'm mad
I am late
I am naked
I am your father
I love you
I want the truth
Serenade me
Winter is coming
Flip a coin
Read me a poem
Do you love me ?
Meow
Mirror, my beautiful mirror
My precious
Clean my room
Who do we say thank you?
Where would you like to go on vacation?
Where is Charlie ?
Where's Waldo?
Where are my keys ?
Where do you live ? / Where do you live ?
Open the outer door
Talk like yoda
Talk about your mother
Tell me aboutAlexa
Tell me about Cortana
Tell me about your childhood
Do you speak chinese
Do you speak walrus
Think of me
Can you drive
Can you pass the Turing test?
Can you laugh
Ask me a question
Who do you work for?
Why did the chicken cross the road?
why are six afraid of seven?
What do you like for sport?
What is love ?
What's yellow and waiting?
What is it that annoys you?
When is your birthday ?
What does the Fox say ?
What do you do to be happy?
May the force be with you
What are you wearing ?
What can you do ?
How old are you ?
How old are you ?
What animal are you?
What noise does the hippopotamus make?
What's the magic word?
What is the most lonely number?
What is the meaning of life?
What is your favorite ice cream?
What is your favorite food?
What is your quest?
What is your favorite animal?
Who is your favorite author?
What is your favorite dessert?
What's your favorite emoji?
Who is your favorite sports team?
What is your favorite movie?
What is your profession ?
What's your favorite number?
Who is your favorite character in Game of Thrones?
What is your favorite Pokemon?
What is your favorite site?
What robot are you?
What is your favorite color ?
What is your favorite flower?
What is your favorite city?
Who is the boss?
Who is the best ?
Who is your best friend ?
Who's your father ?
Who is your first love?
Who are you ?
Who was your first love?
About me
Tell me about your life
Tell me a geek joke
Tell an interesting fact
Tell an anecdote
Tell a joke
Can you sing
Do you know how to speak Ch'ti?
Fruit salad
Are we in the matrix?
Am i fat
Surprise me !
Surprise
Test
Test 1,2,3
Knock Knock
Spin the wheel
Do you like steak?
Are you kidding?
You are weird / strange today
You are pretty
You're the best
You are submissive to me
Do you speak verlan?
Are you watching Game of Thrones?
To infinity and beyond !
Do you want to build a snowman?
Do you want to be my friend?
Do you want to take a nap?
Do you want to marry ?
Do you want to marry me ?
Wesh