If you are passionate about High Tech, and in particular home automation, you necessarily know Xiaomi. The Chinese company has indeed risen to fourth place among mobile phone manufacturers in less than ten years with pleasant and accessible products. But Xiaomi has also diversified into consumer electronics by manufacturing connected bracelets, external batteries, headphones and Hi-Fi headsets, or even connected home equipment. It is, of course, this aspect that interests us today.
In recent months, in fact, the Chinese company has attacked the European market, and in particular the French market with attractive home automation products, qualitative, and above all very accessible. If many French companies tremble at the mention of this brand as powerful as it is innovative, the consumer should benefit both from it. Xiaomi's pricing positioning is aggressive and even finally democratize home automation to the general public, as its slogan requires: "Innovation for everyone".
The young multinational often nicknamed theChinese apple has no less than four brands in the world of the connected home: Mijia, Aqara, Roborock and Yeelight. If you are one of our many as well as loyal readers, you necessarily know the latter since we have already presented some of their Wi-Fi bulbs as well as their robot vacuum cleanersMore Xiaomi also offers ZigBee or Bluetooth equipment for the less interesting.
Mijia: the connected home at low prices
Xiaomi has a range of very interesting products under the Mijia brand. Connected objects of all kinds at unbeatable prices. Leaning on a ZigBee bridge, Xiaomi Mijia proposes a 5 in 1 complete starter kit at a low price consisting of a Xiaomi gateway, a connected socket, a temperature and humidity sensor, an opening detector, a water leak detector and a motion detector.
Marketed around 99 €, the most informed may have already spotted them in France in Auchan supermarkets or in the famous Mi Store opened by Xiaomi in the district of La Défense in Paris on May 22, 2018.

Buy the Xiaomi Mijia Kit on Gearbest
But Xiaomi also offers CCTV cameras, lighting, and Bluetooth products such as the bluetooth thermometer and hygrometer or bluetooth bulbs. Products that we will test very soon.
Buy the Xiaomi Mijia Gearbest thermometer
Aqara: passionate ZigBee home automation
Aqara is probably the most Premium Xiaomi brands. A little more expensive than Mijia, it offers a full range of connected objects all relying on the ZigBee protocol and HomeKit compatibility to appeal to Apple customers.
In the program : connected switches with or without wires, smart bulbs ZigBee, opening detectors, vibration, water leaks, or temperature and humidity sensor. Some products extremely miniaturized sparkling white and exemplary finishes, innovative products such as Aqara Cube or Aqara G2 camera incorporating a Zigbee bridge, and of course a GatewayAqara real home automation system for your home… In short, all good!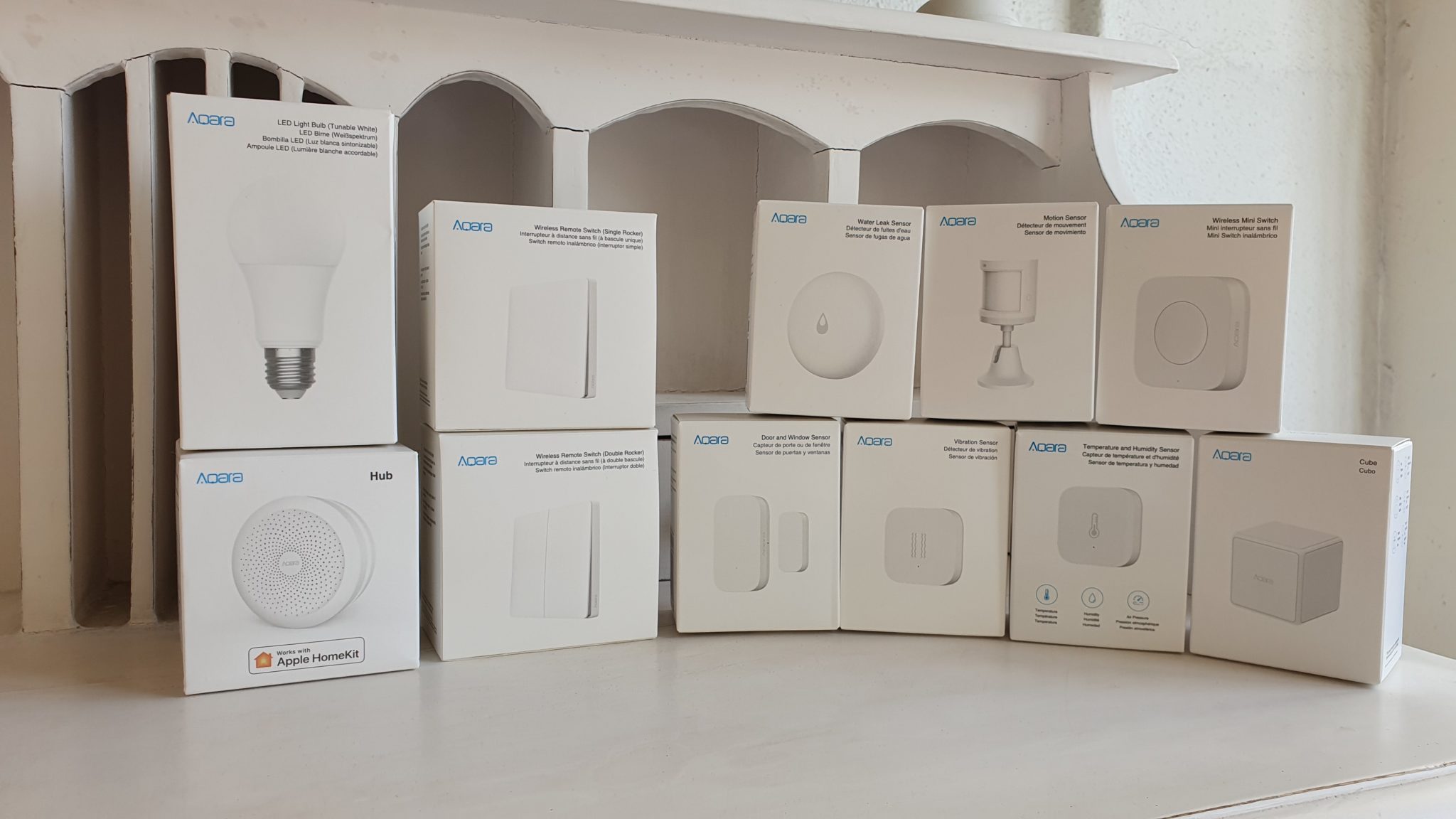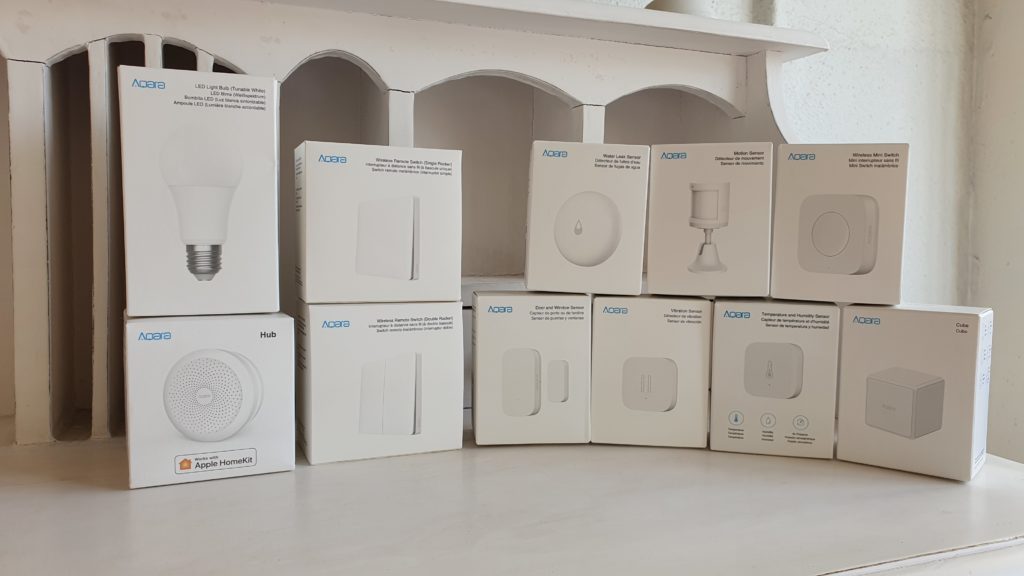 If its products are not yet available in France, the brand announced yesterday its arrival in Europe and promised a very soon availability of its range in French and on European servers. Connected objects that we will not fail to present to you in the coming months as the Aqara home automation range seduced us, not to say delighted.
Et Alexa in all of that? Well unfortunately Aqara is not yet compatible with our favorite voice assistant. Yes, not yet, but know that the brand is actively working on the issue and that the portability of their equipment will soon be effective. Count on us to warn!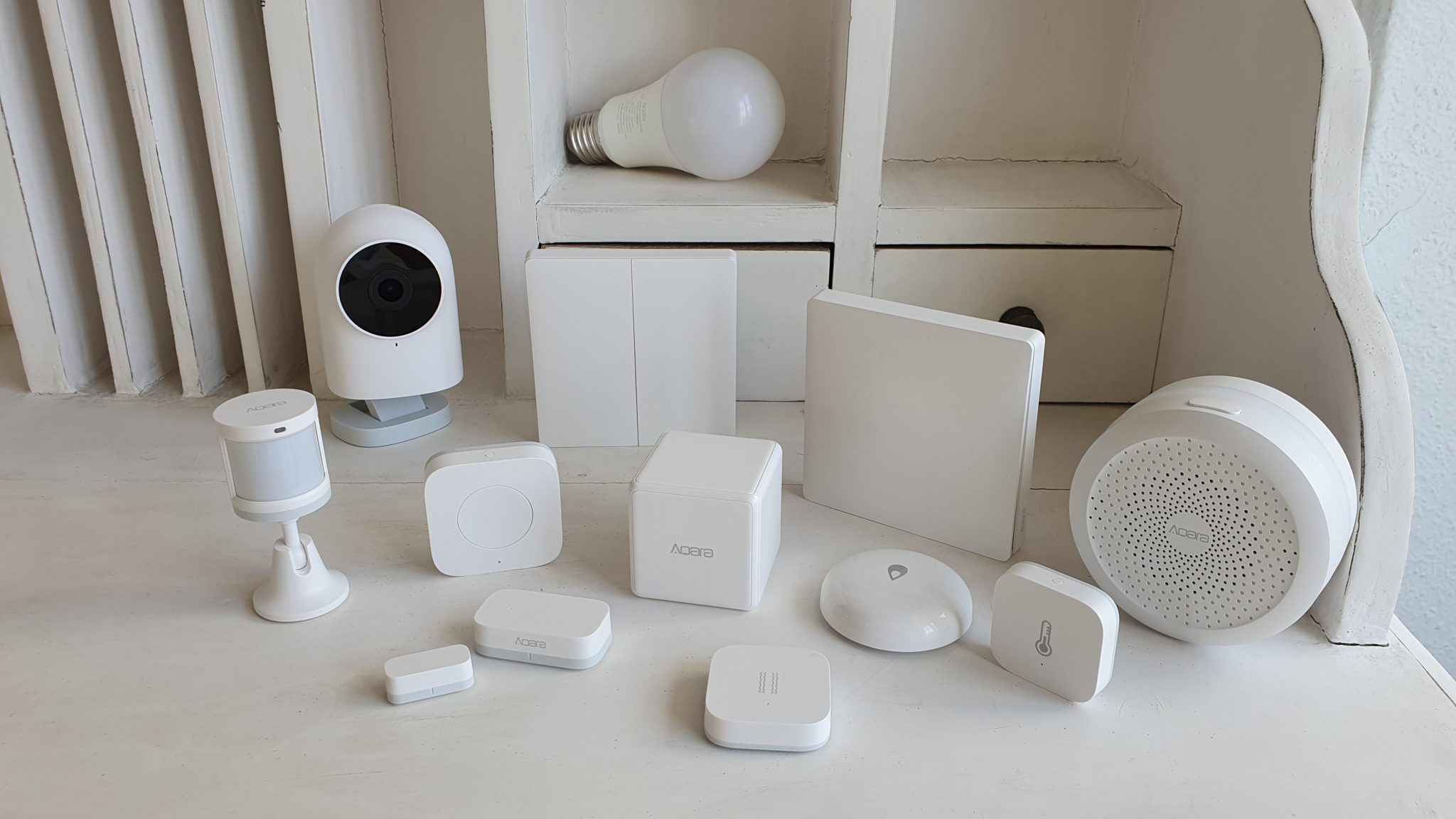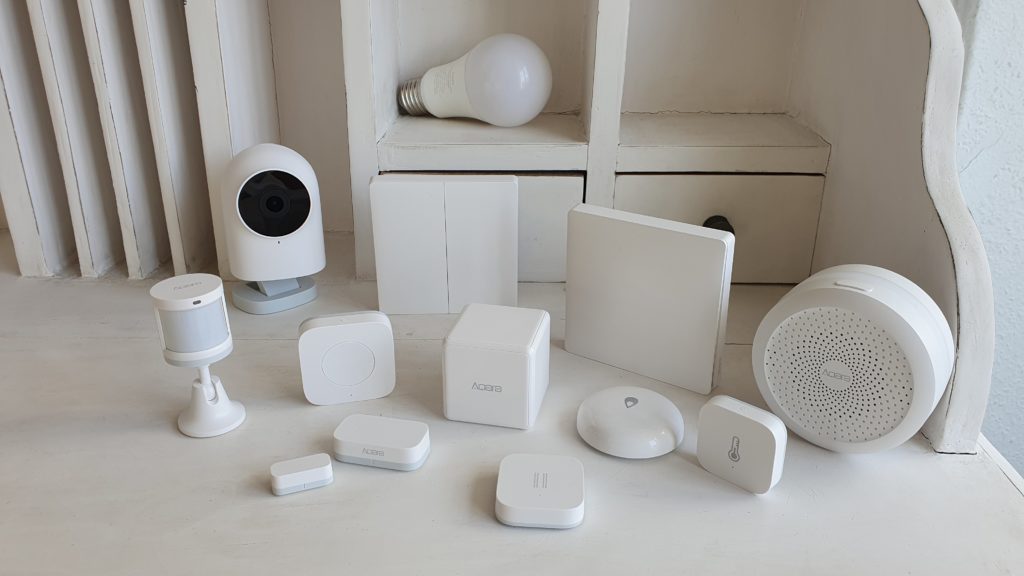 €69,00
€79,99
Not available
8 new from € 69,00
Refurbished from 3
May 23, 2022 23:00 a.m.
Not available
May 23, 2022 23:00 a.m.
Not available
May 23, 2022 23:00 a.m.