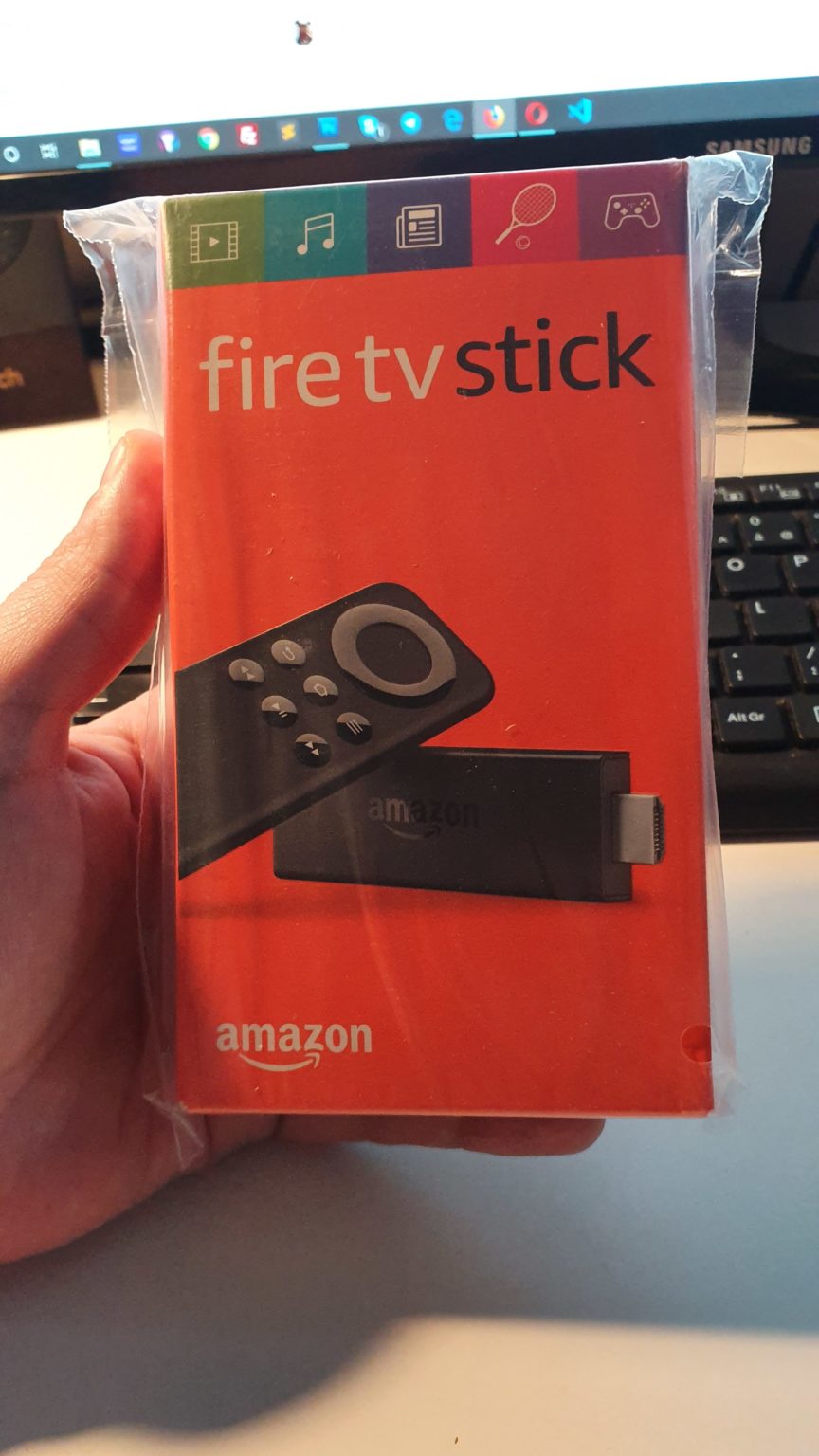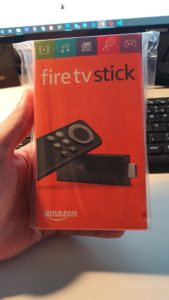 As you surely know, Amazon has created its own dongle to compete with Chrome Cast or Apple TV, among others. What are its advantages, its disadvantages? We will see this together thanks to this test on theAmazon Fire TV Stick Basic Edition.
Why the basic edition? Because the 4K version or the Fire TV Cube with Alexa are not yet available in France, to our dismay ... And as we have not yet been able to obtain one, and we only do tutorials and tests on the products we have in our hands , It will be necessary to wait…
Yes, we know, it's a long time ... But we are serious people, the hell!
Amazon Fire TV Stick Basic Edition: a laugh bar?
The first of the Fire TV range released in 2014 in the USA has been available in France since the end of 2017 and is delivered, once is not customary, in an orange box.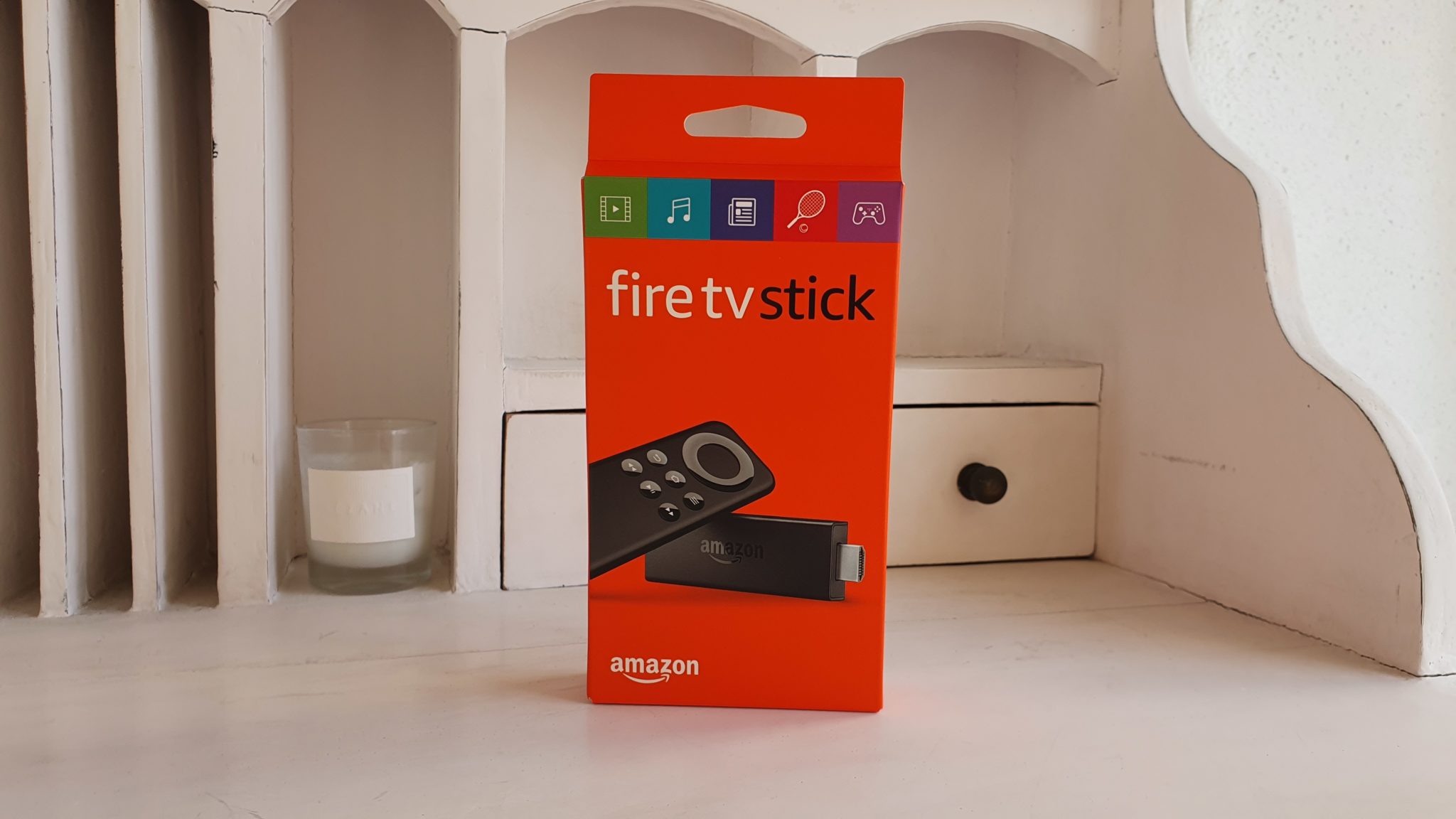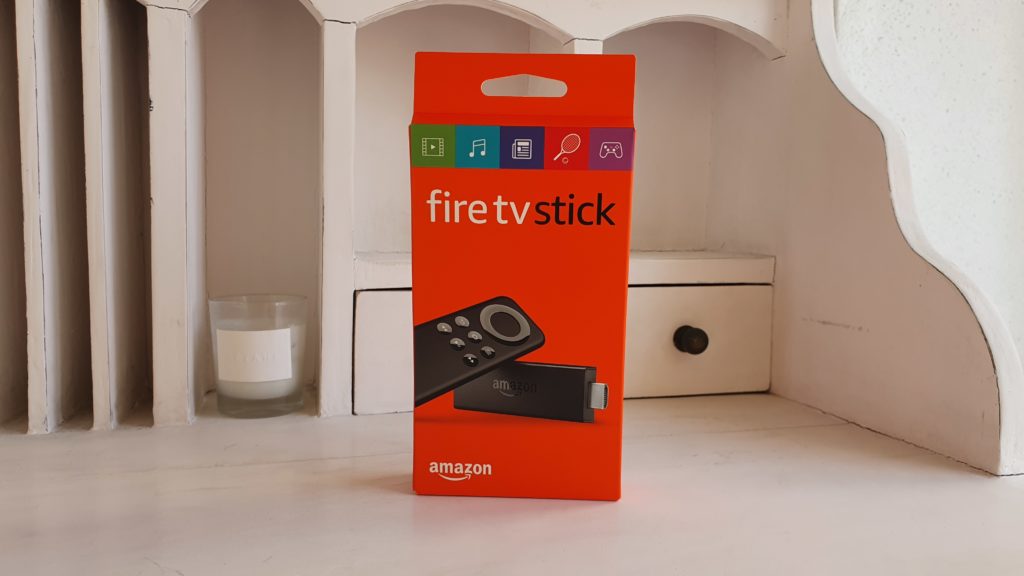 What do we find there? Lots of pretty cool stuff: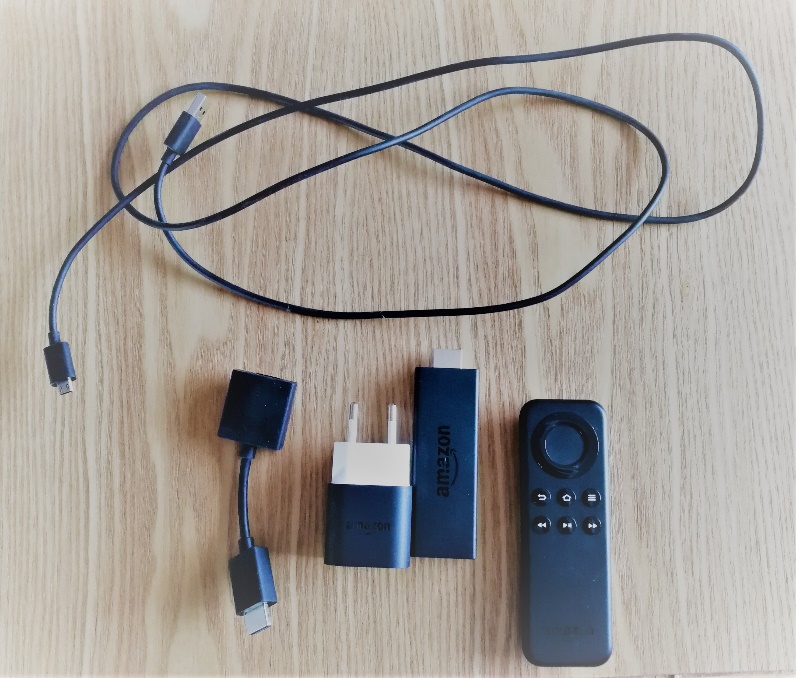 - The fire TV stick itself: 8,5 cm long and 3 cm wide. But that's at rest, because you can add an HDMI extension if you find it too short. In this case, the length will take 11 cm more in order to be able to adapt everywhere, because this extension cable is a flexible cable, and therefore may be necessary if the TV is stuck to the wall.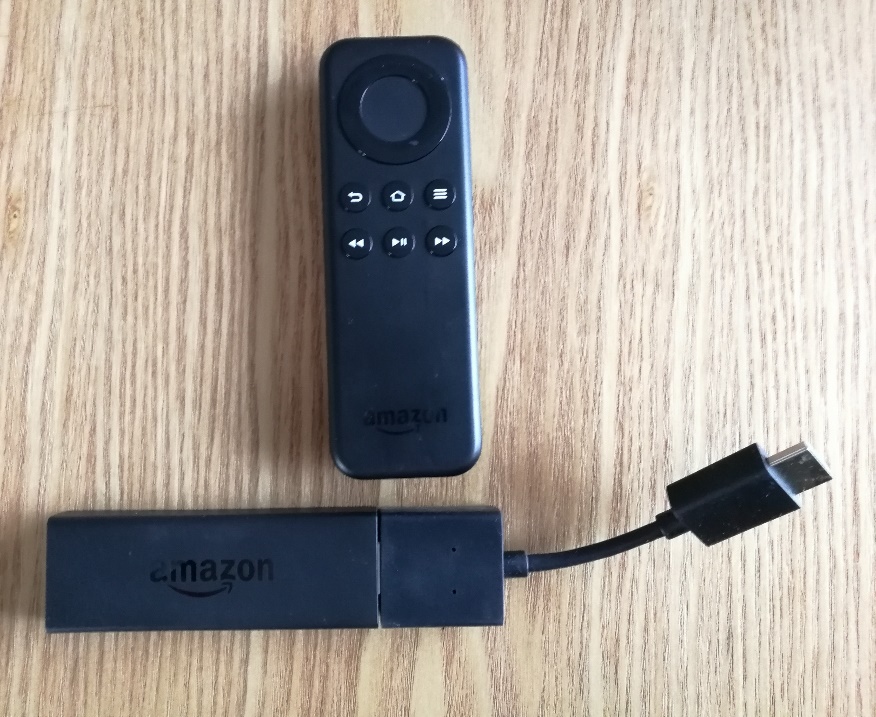 - A cable and a mains plug. There is the possibility, with an extra product, to use a USB socket on the TV to power the stick. However, favor the products Amazon because the less expensive will not allow sufficient voltage for a good power supply.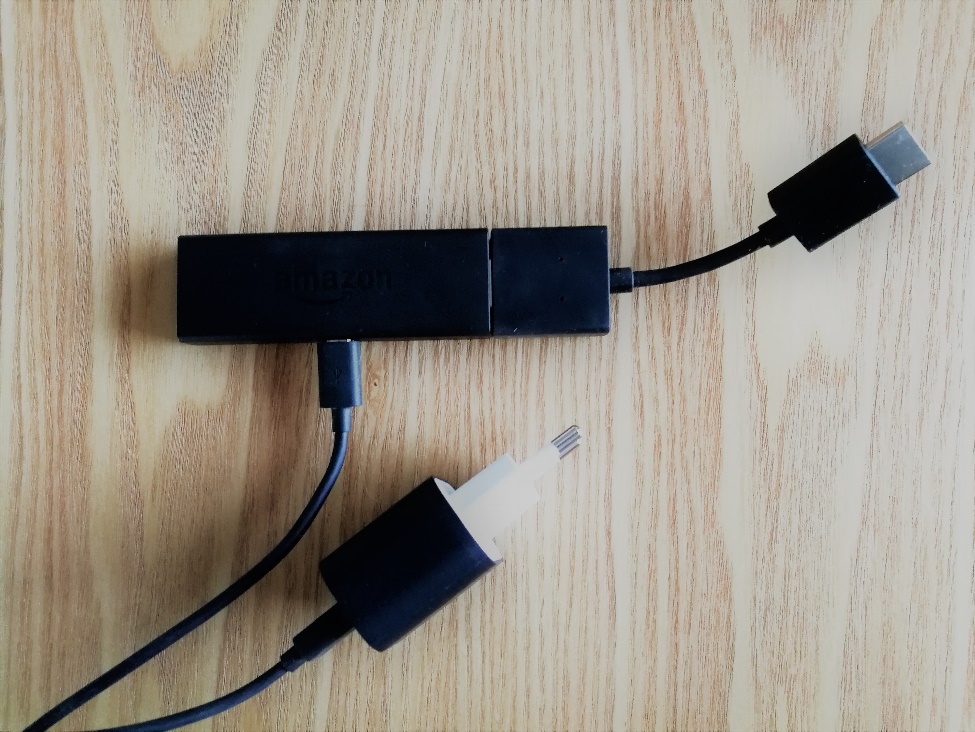 - The minimalist remote control : 8 buttons and that's it. The top double button with the circle that allows you to navigate up, down, right and left, the center to validate, the back button, the home button, the one for the menus and the last three to navigate in the readings (advance, play / pause and return).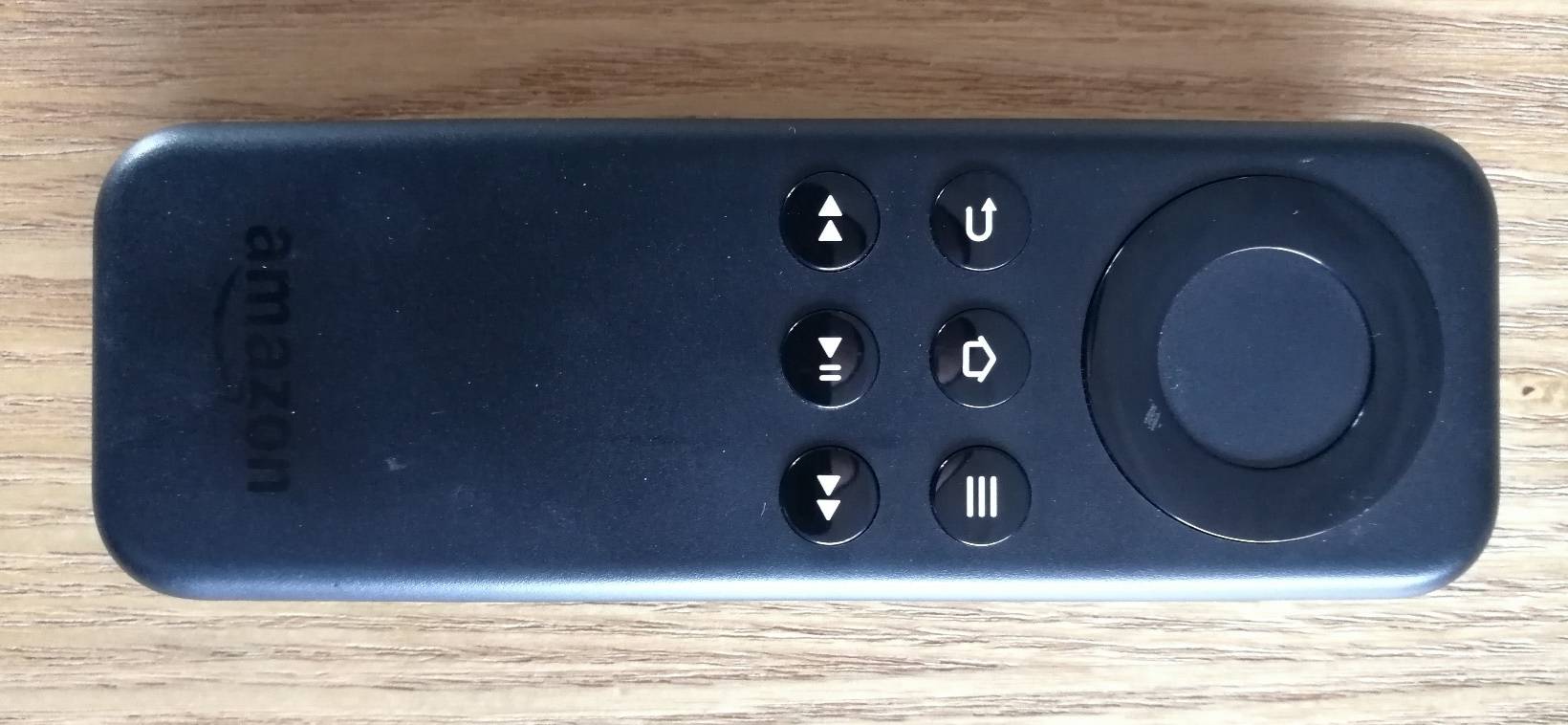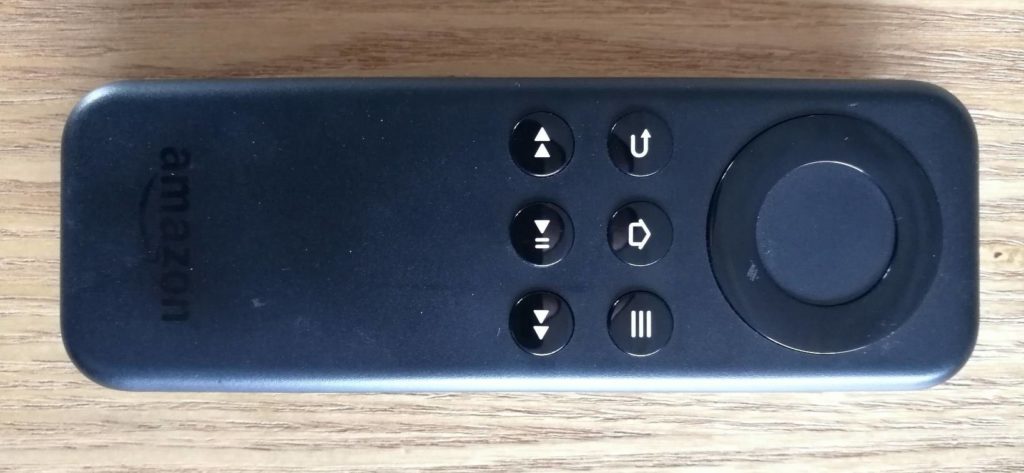 Characteristic levels, what does that give?
Without the extension, it does 32 grams. It doesn't bring us much, it's the TV that carries it. On the other hand, it has a 8 GB internal memory for applications and games (even less because the operating system takes part of it). A 1GB RAM, the bluetooth function, the MIMO dual-band Wi-Fi connection and allows audio output in Dolby Audio, 5.1 surround sound, 2-channel stereo, and pass-through HDMI audio up to 7.1. And video level is not bad either: 720p and 1080p up to 60 fps.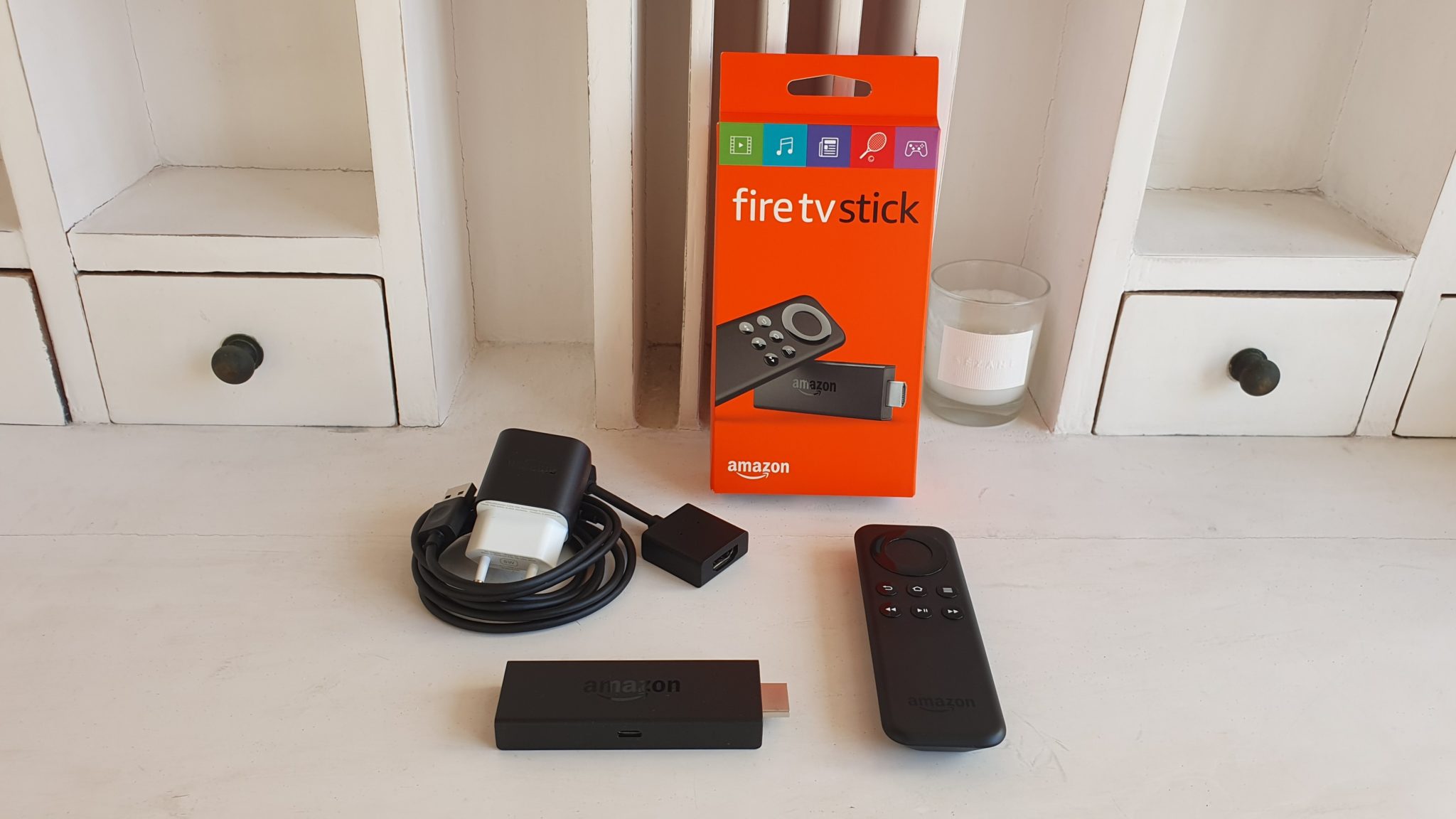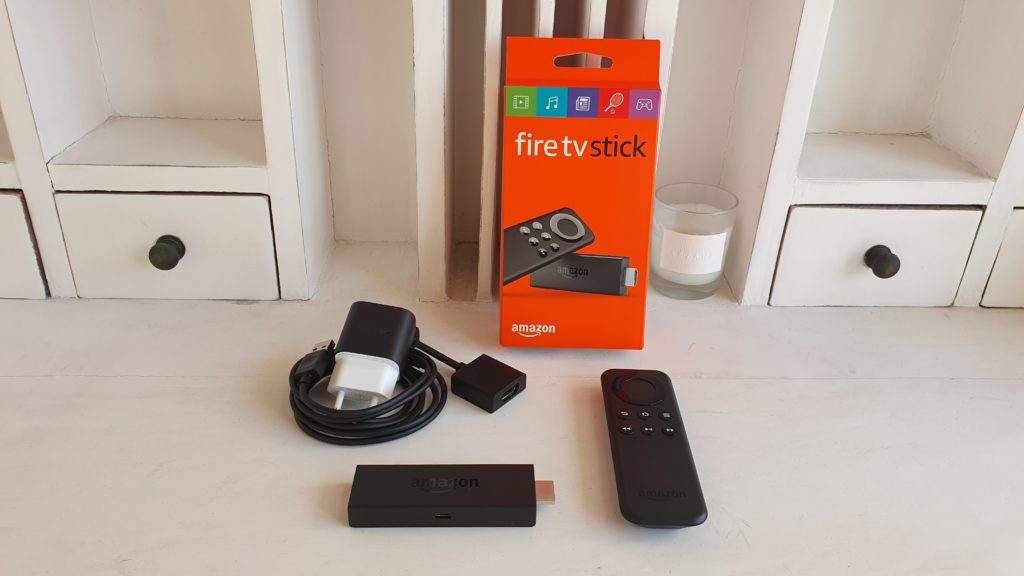 More details for supported formats?
Video : H.264 1080p30, H.265 1080p30,
Audio: AAC-LC, HE-AACv1 (AAC +), HE-AACv2 (eAAC +), AC3 (Dolby Digital), eAC3 (Dolby Digital Plus), FLAC, MIDI, MP3, PCM / Wave, Vorbis, AMR-NB, AMR-WB

Photo :

JPEG, PNG, GIF, BMP… It is also HDCP compatible.
Well, considering the characteristics, only two things are missing : the 4K (for those with good speed and good WiFi) and voice operation via Alexa. Because yes, this version does not have Alexa and there is no way (yet) to make it compatible with our favorite AI, even if the stick is recognized by the application Alexa. But, even though it's the base edition, it's not here for fun.
Amazon Fire TV Stick Basic Edition: what for?
Do not take the Fire TV stick for an equivalent of the Chromecast. The goal is not to cast with but to turn your aging television into Smart TV and to have access to applications that are not always available on Smart TV, like Amazon Prime Video for example.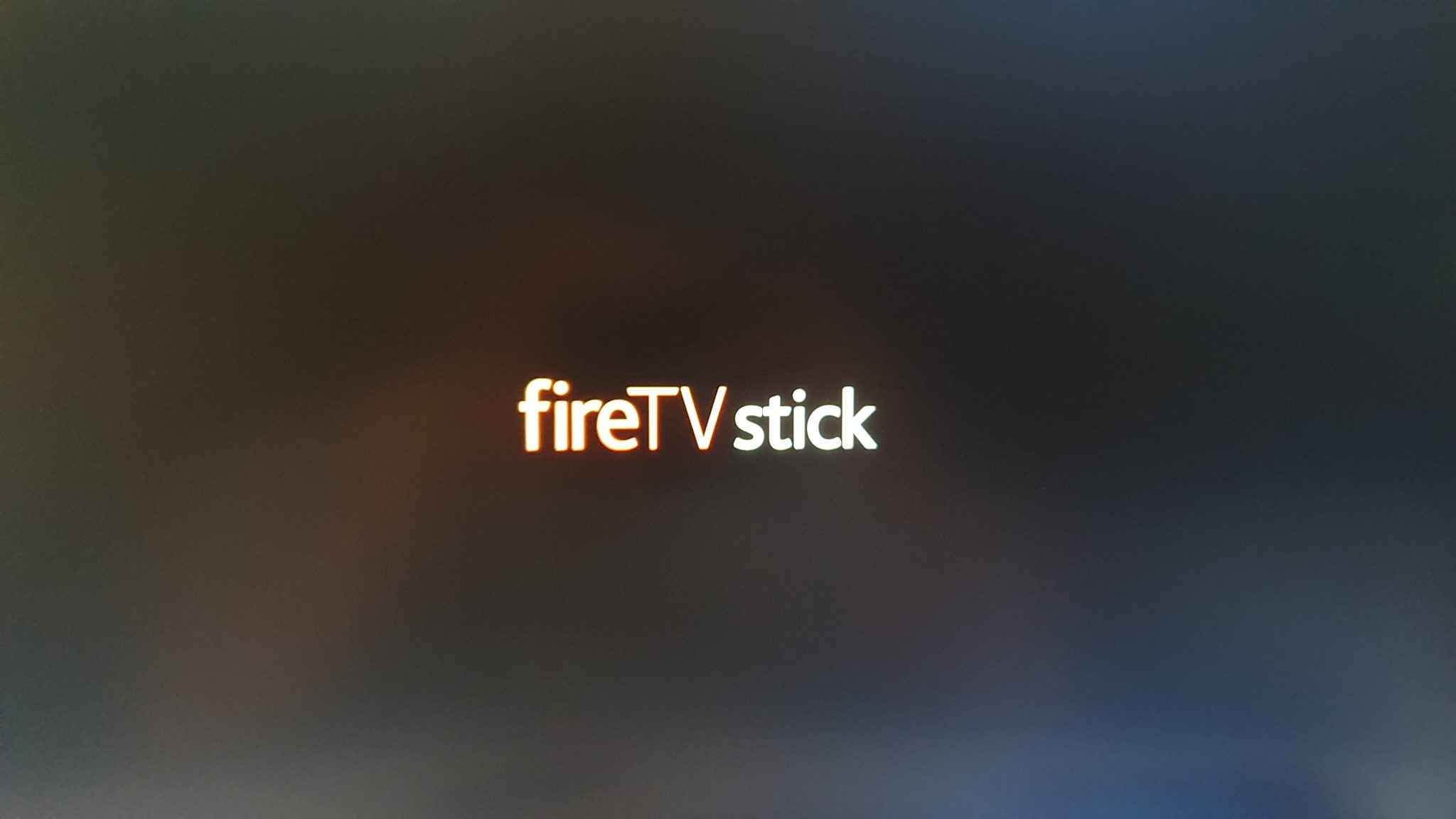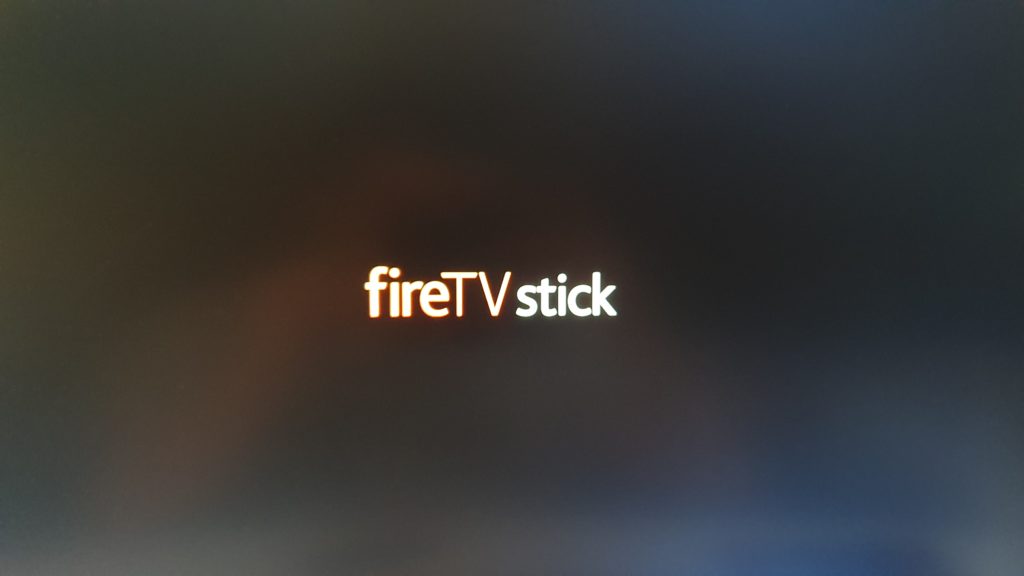 To put it into service, it's very simple: the first time you connect it, the TV stick will ask you to connect it to your Wi-Fi network. It is therefore relatively fast. You can then go further in the settings by going to the dedicated menu.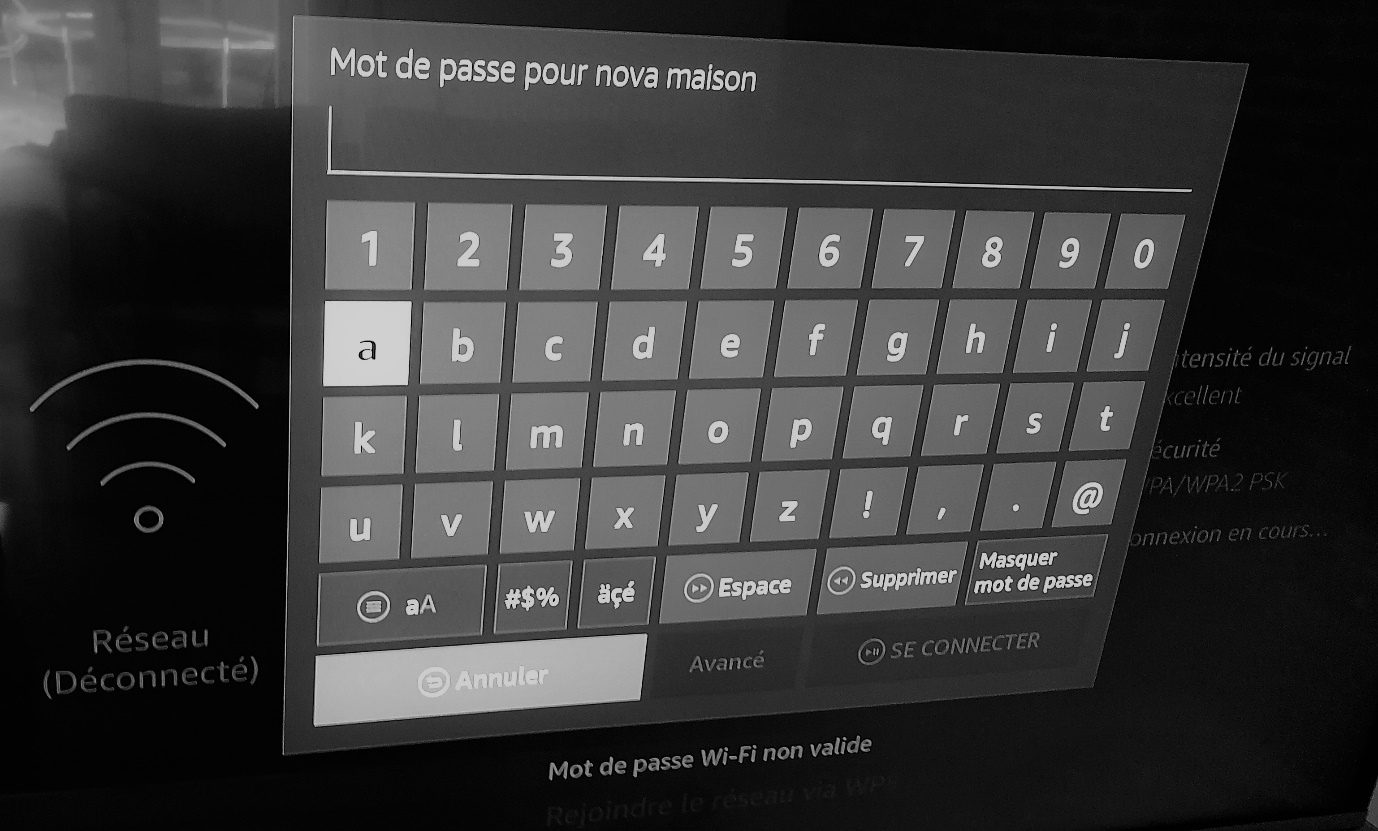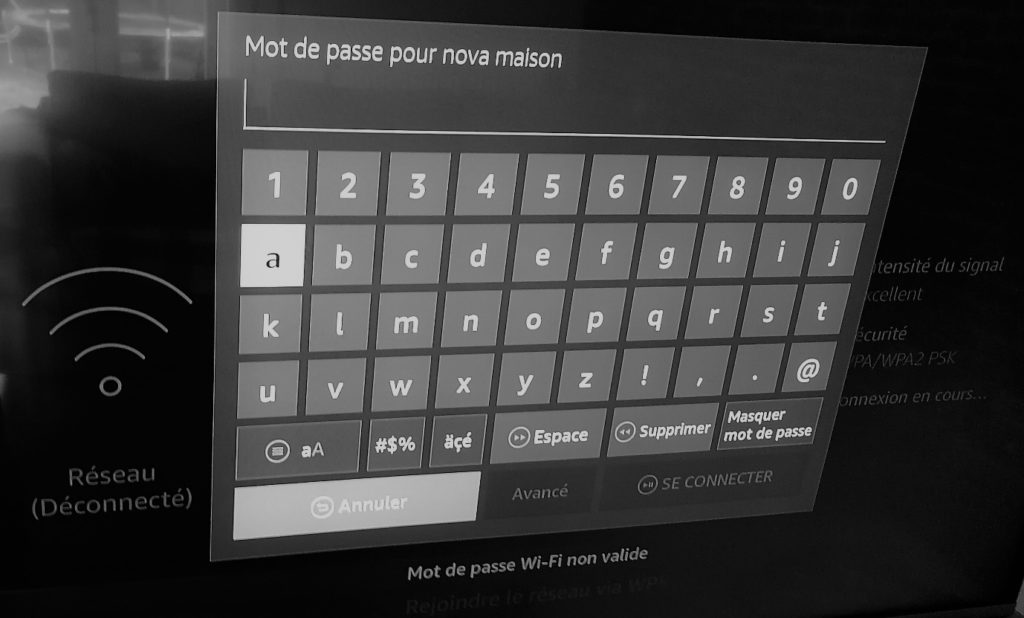 How does it work from there?
We have the settings menu, to manage notifications, network, display, sound, applications, reset, update the stick, manage preferences, accessibility, your account Amazon...


We then find the "categories" menu which will allow you to come and choose applications to install, as on a smartphone or a smart tv, but with a choice of over 4000 apps and games. There is something for every taste. Of course, the first interest will be to install Netflix, Molotof TV or Prime Video (already pre-installed) to stream on your TV.
But you also have access to Amazon Music, your photos, YouTube and you can even easily install MyCanal on Fire TV Sitck and Fire TV Cube using our tutorial...
The home page will allow you quick access to the applications you use the most, to the latest movies watched or to see suggestions. Note that to take advantage ofAmazon Prime Video, Netflix and others, you need to have dedicated subscriptions (get 30 free days at Prime to take advantage of all the services ofAmazon).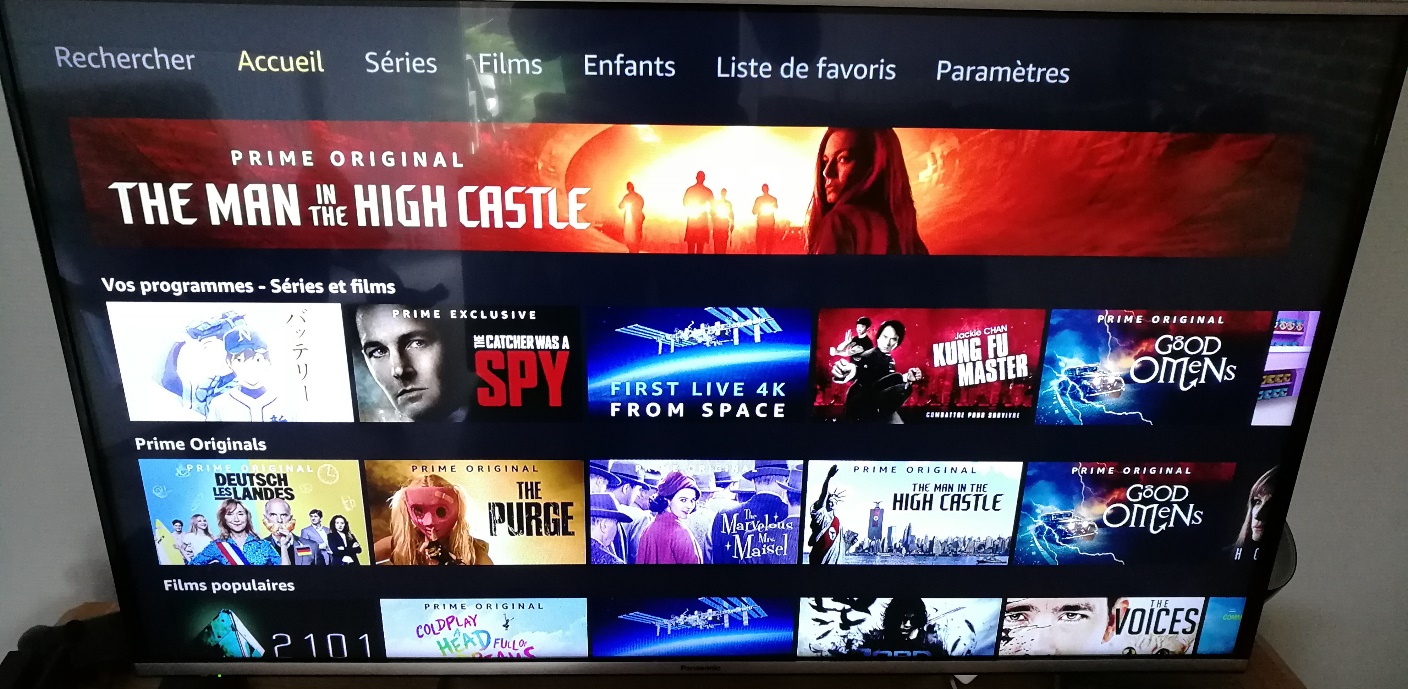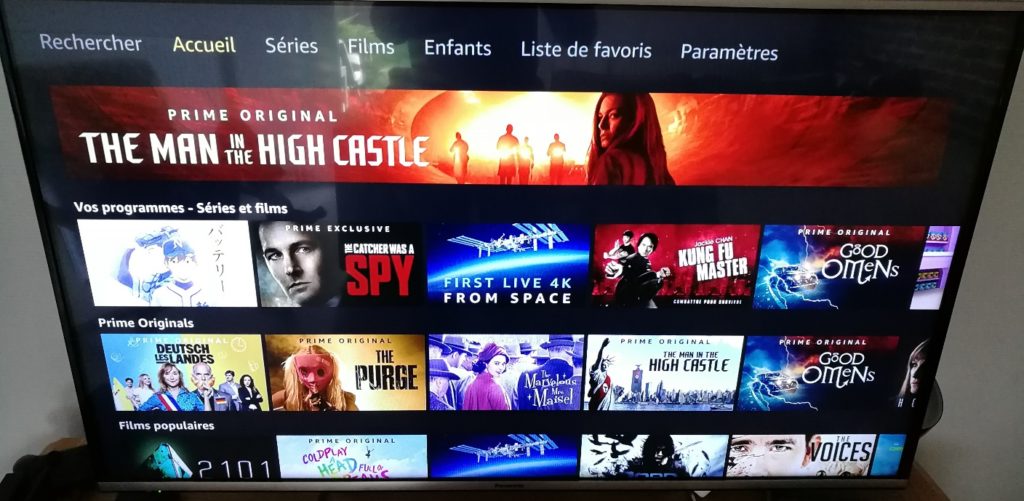 What are the advantages of Fire Tv Stick:
- Have big screen access to your favorite streaming apps (Amazon Prime Video in particular because let's not hide the fact that it was largely created for this),
- The image and sound quality is very good,
- More than casting, it's streaming,
- Very simple installation,
- Very good finish
- ...
And its drawbacks?

- Remote control very impractical,
- Quite confusing menus,
- Difficult research,
- You need a very good wifi with Amazon prime Video that tends to jerk very easily (which Netflix does not for example)
- Most applications have absolutely no interest,
- ...
"So," you ask yourself, panting after reading this article, "should you buy it or not? " Good question… The answer would be yes if you are in a hurry to stream your favorite applications. But we can only invite you to wait for the release of the version with Alexa embedded, which will be a real plus given the major navigation defect with the current version. The Fire TV Cube and the Fire TV Stick 4K will also surely make the current version of Prime Video more stable, in part due to the fact that Ethernet access will be possible and the hardware more powerful.
Amazon Fire TV Stick Basic Edition
39.99 € (excluding promo)
Most
Very simple and quick installation
Cheap, especially for Prime customers
Autonomous unlike a Google Chromecast
Cast also possible
The lessers
Inconvenient remote control
No integration ofAlexa
A little slow