All services are fast thanks to the fast action of Google!
Definitely, they will all pass there! After Tuya Smart, Molotov, Deezer, and many others ... Here is YouTube is struggling globally. From Tokyo to New Delhi, via Salles and Biscarrosse, many of us are obviously having difficulties with the video on demand service. No need to ask Google Assistant, he does not know more, or at least obviously does not wish to speak on the question ...
YouTube Down: the giant's servers have fallen!
"Something went wrong" is what the website is currently announcing as we try to post an exciting new video on our YouTube channel! Well then, it's nerd!
Fortunately, LesAlexiens.fr are hosted by both OVH and AWS ...
According to the DownDetector website, the problems started around 11:56 a.m. GMT and are currently affecting users around the world, with Europe and North America being the most heavily affected.
You can still access YouTube as long as you are not logged into your account ...
Problems on Gmail and other services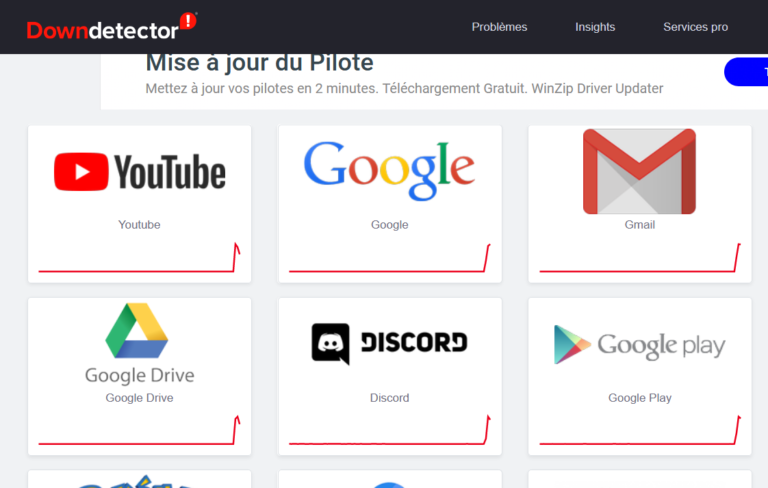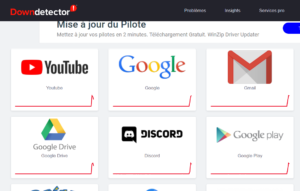 Google Drive and Gmail are also affected by this apparently global outage! is also affected by the failure, it is not possible to access "My Drive" or "Shared with me" with the error message: "The server has encountered an error. Please retry later ". It seems that the servers are having a problem with the account authentication, it is possible to view videos in guest mode, but not in connected mode which suggests that Google's authentication services are the key to the problem .