As is often the case, it is from an FCC publication that the information comes to us. Spotted by the American site Protocol, the document reveals the technical characteristics of a smart Verizon display boarding Alexa, the voice assistant ofAmazon. Or almost, since users will have to say " Hi Verizon To question him. Although the US telecom operator does not wish to comment on it, this is the first example of a connected screen using the new platform. Alexa Custom Assistant...
Verizon LVD1: one smart display with a customization ofAlexa ?
According to FCC documents released Friday, Verizon LVD would have a 8 inch screen a resolution of 1280 800 pixels x and would have 4 GB of RAM as well as 16 GB internal storage. More original, the connected screen would embed a 5G connectivity in addition to the classic Wi-Fi and Bluetooth, which would allow the device to work directly without using a router. An interesting idea that could allow the American operator to offer an e-SIM and the connected speaker to operate on mobile networks.
From a design point of view, Verizon stands out fromAmazon by offering a device with angular features that looks, somewhat, to a Portal From Facebook placed on a speaker. The visual proves that the screen has a front camera that can be closed by a cover. The arrangement of the speaker grilles suggests that two speakers would be oriented to the side, as on Echo Show 2 for example.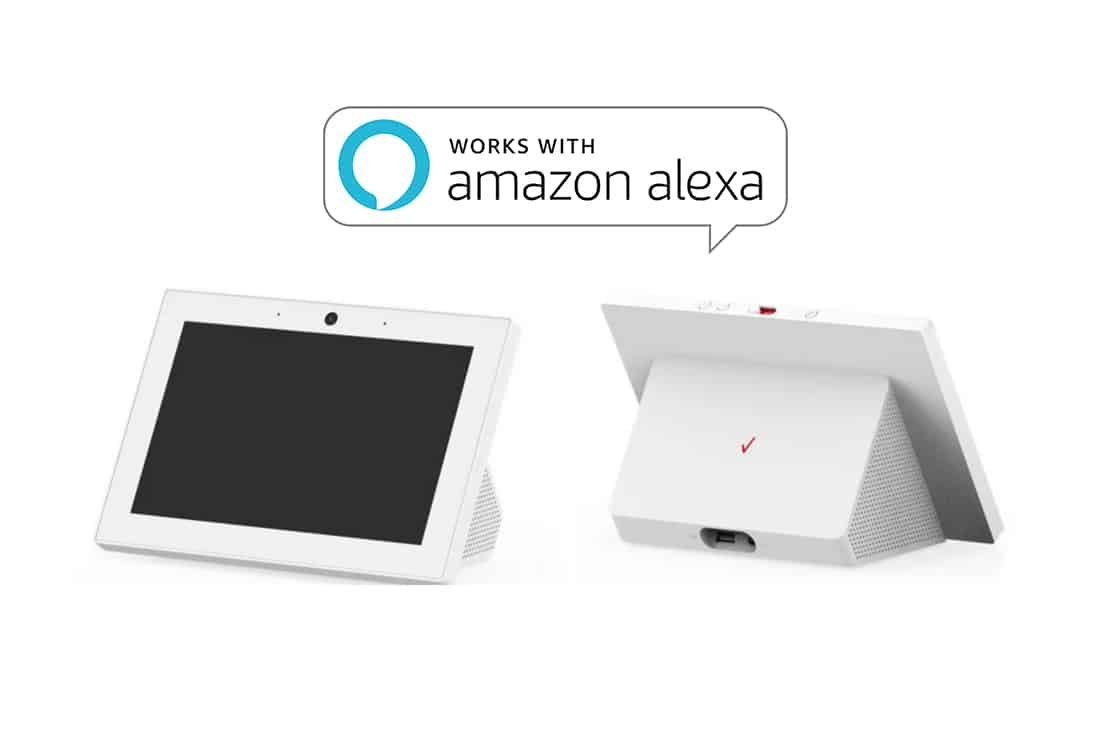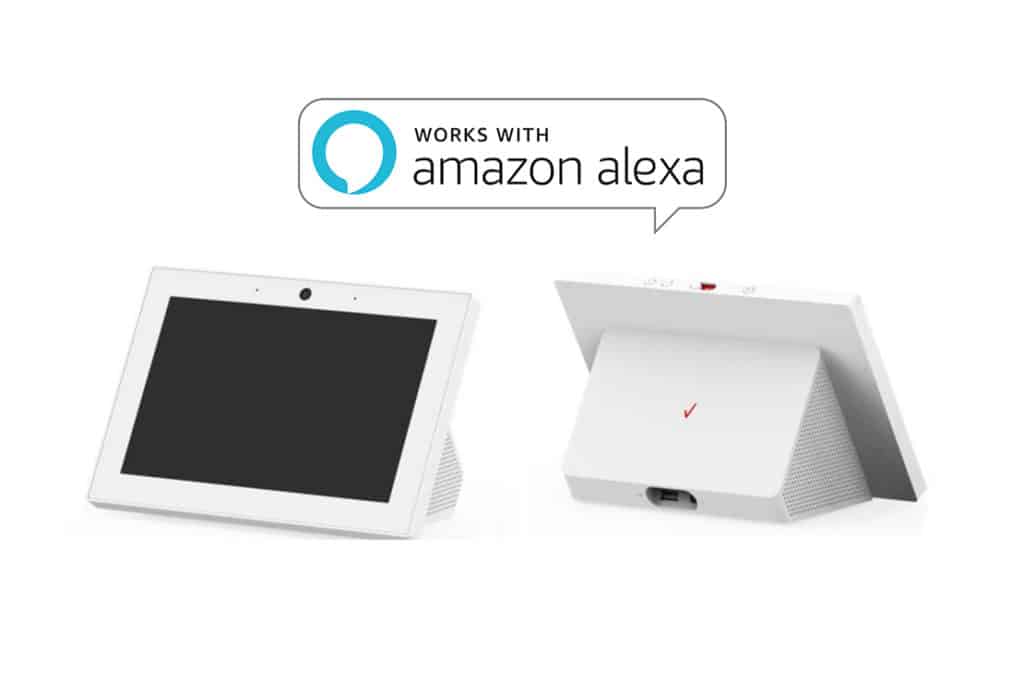 Very classic, you will tell us, except that the various files uploaded evoke a voice assistant responding to the wake-up word « Hi Verizon »Which would be none other thana customization ofAlexa.
Indeed, Amazon launched at the beginning of the year a program named Alexa Custom Assistant which allows companies wishing to deploy a personalized version of their voice assistant. A true white brand, the first examples of which appeared in the automobile industry with the Stellantis group and its Chrysler and Fiat brands.
At Verizon, the idea would rather be to develop BlueJeans, its videoconferencing service for professionals, by offering a connected screen equipped with a voice assistant, without having to bear the very significant development costs. This is not the first time that the ISP has called on Amazon since it already offers individuals this time a Fiber + 5G router with Alexa integrated.
A strategy that is reminiscent of that of SFR with its new box or Free with its Delta on our side of the Atlantic, which, unlike Orange and its already deceased Djingo, preferred to rely on the voice assistant of the e-commerce giant and guarantee their users constant changes for which only the GAFAMs seem to date capable of being able to bear the costs ...