Lenovo likes voice assistants. From Google Assistant on his Lenovo Smart Clock à Amazon Alexa on its tablets, the world number 1 of the PC has well understood the stake which they represent and continues to regularly present new products integrating these. On the occasion of CES 2021, the company therefore presented a Show mode to transform its computers into connected screens. Alexa. Intended for the Yoga Slim, Yoga and IdeaPad ranges, this mode already present on the M10 and P10 tablets will be offered in the second quarter of 2021.
Show mode: Alexa lands on Lenovo computers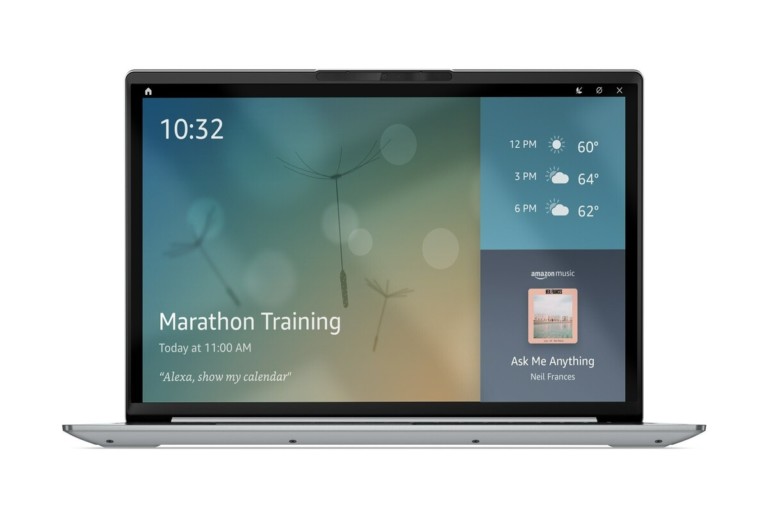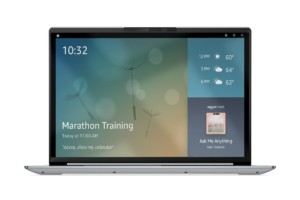 Lenovo has just presented, at CES 2021, a Show modeAlexa on its new Lenovo IdeaPad 5G. "With this new feature, Show Mode turns your Lenovo PC into an experience Alexa full screen hands-free ", specifies Lenovo in its press release. "It turns your PC into an Echo Show-like screen so the whole family can now see and enjoy talking to Alexa. As powerful as a mouse click or a keystroke, Alexa for pc lets you do more with your PC with just your voice. "
This feature, which is reminiscent of one proposed a time with Cortana on the Microsoft Surface, will be available on most new Lenovo laptops equipped with far-field microphones, including the Lenovo Yoga Slim 9i, Yoga 9i, Yoga 7i, Yoga AIO 7 and Ideapad 5 devices. We also note that Lenova said it was the first company to benefit from it, which suggests that other manufacturers should also offer the functionality in the future… To be continued!
€69,99
€109,99
In stock
September 26, 2022 13 h 22 min
€199,90
In stock
Refurbished from 1
September 26, 2022 13 h 22 min