Even if summer is still here for a few weeks, it won't be long before the bells are ringing and calling young or old to - finally? - return to school. Because, we must admit, this somewhat special year has somewhat changed our habits and made education ever more connected. If, given the current context, it is still difficult to predict how the year will unfold, one thing has not changed: the search for new school supplies and suitable equipment for our children. And, at Les Alexiens, this research necessarily results in a connected return!
Livescribe Aegir Smartpen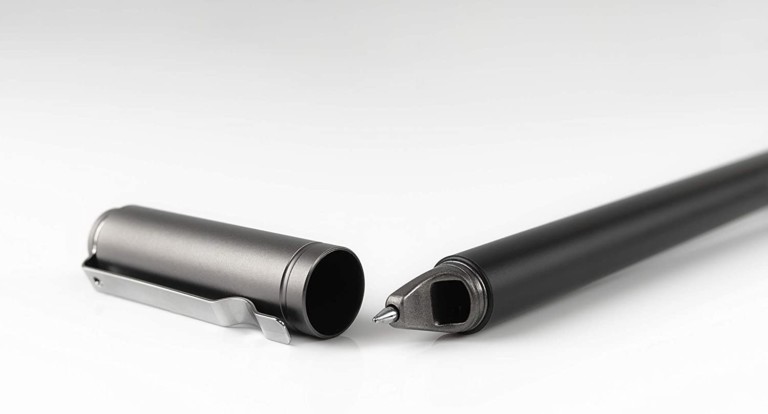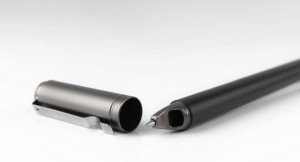 The good old pen is now online! With the smartpen ou Livescribe smart pen, you are sure to never miss a word as it immediately transcribes handwritten notes into digital format. Capable of recording everything you write, it doubles as a dictaphone and records everything sounds using its Livescribe + app!
Access your notes from your mobile device (iOS / Android) or desktop (Windows / macOS), share them as text, PDF, image or Word document or automatically sync them in the cloud on Dropbox / Google Drive / OneNote or Evernote.
Wacom Bamboo Folio A5: the connected notebook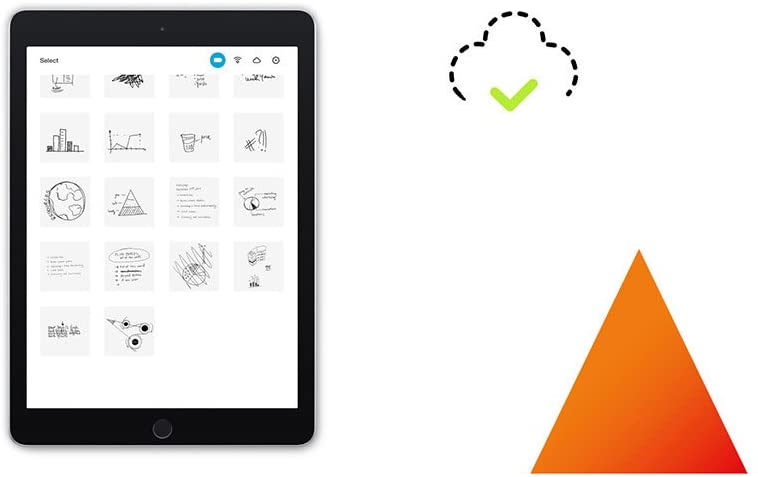 Let's start with the big ones with a connected notepad !
Thanks to its Bluetooth connectivity, the Wacom Bamboo Folio A5 easily syncs to smartAndroid or iOS phones, and Bamboo Paper applications, Dropbox, Evernote or even OneNote.
Equipped with a stylus ensuring the recording and a refill cartridge, it allows you to take notes, of course, but also to make easily exportable drawings in JPEG, PNG or PDF formats. Note, and this is a very good point, that it is quite possible to use any block on the market when the one provided is exhausted and that Wacom offers 5 GB of storage on its cloud which allows you to record no less than 6000 pages.
Scanmaker Air - wireless pen scanner and highlighter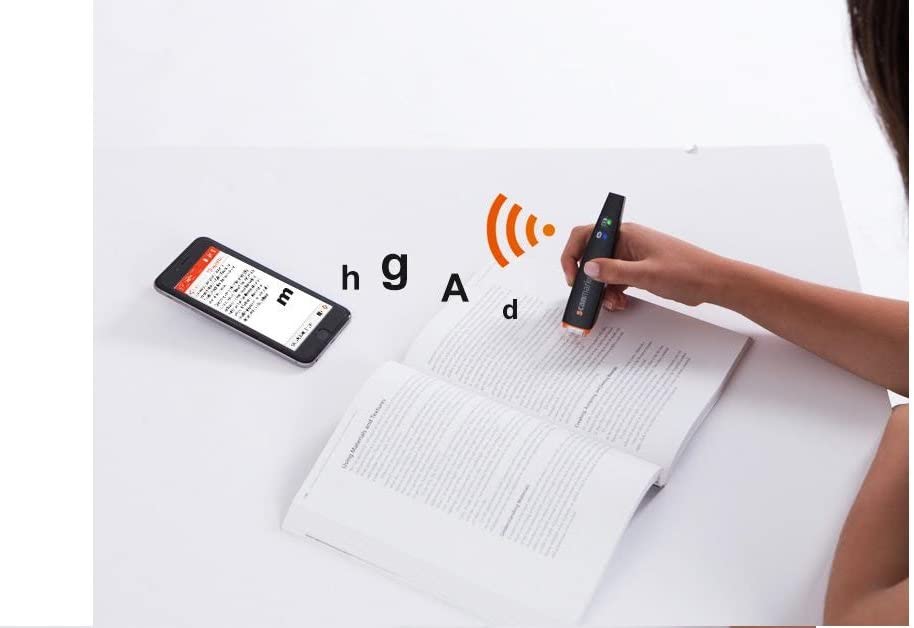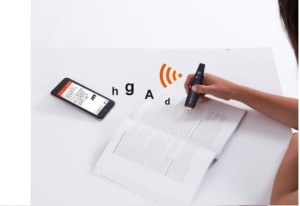 Have a portable scanner is sometimes very useful for writing summaries, preparing presentations or simply for making review sheets ... And it's even better with the Scanmaker.
Locate the main part of the text, highlight it then scan it and, hop, here it is converted to digital media! But that's not all, this little "pen" is also capable of performing translations in 40 languages ​​and displaying it on a compatible screen (PC Window 7+, Mac OS X10.10 +, iPhone 4S +, iPad3 +, etc…).
€129,00
€149,00
In stock
May 23, 2022 22:25 a.m.
Kroser: the new generation backpack / satchel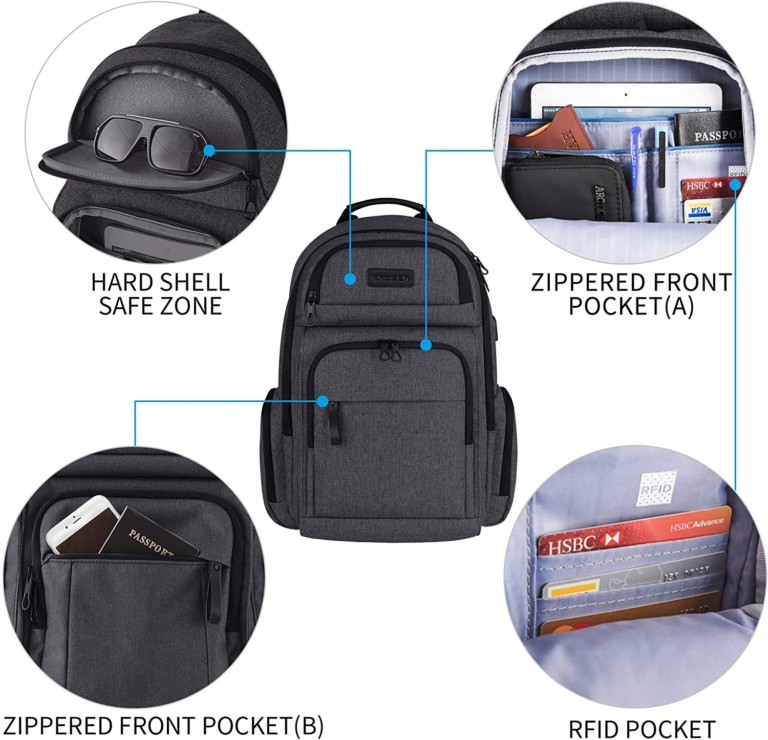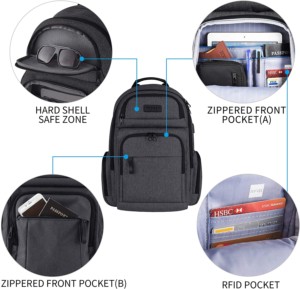 Here is a new generation backpack / computer! If it is not "connected" in the literal sense of the word, it is equipped with a very practical integrated USB socket to safely store the back-up battery to recharge your device. smartphone or your connected watch Fitbit Versa 3 for example.
Thanks to an anti-radiation pocket, it can also protect your RFID badges from any hacking of cards, access badges or car keys. Measuring 46cm x 29.5cm x 22.4cm, it can take a laptop computer up to 15.6 inches with you and is offered to you at only 31.99 € on Amazon. Fr.
€35,99
In stock
May 23, 2022 22:25 a.m.
€39,99
In stock
May 23, 2022 22:25 a.m.
Weenect Kids: the GPS tracker for the little ones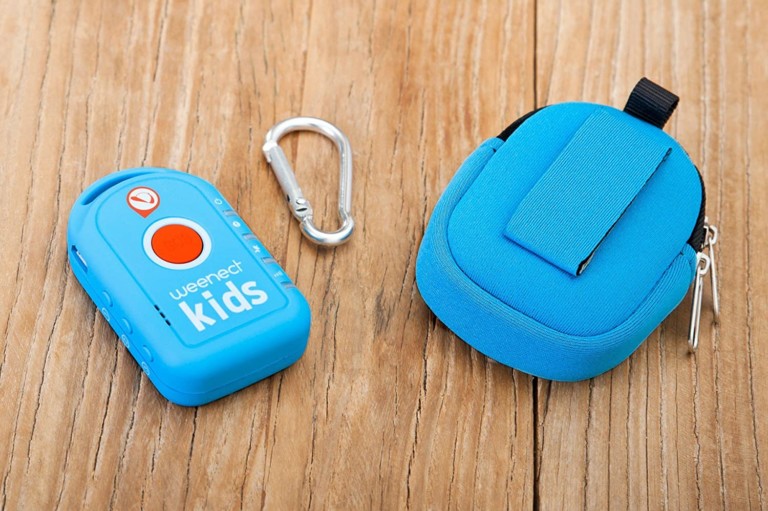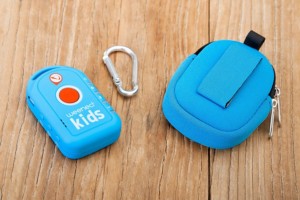 Finally, here is a device intended to reassure parents and to place in the bag of the little ones: a GPS tracker to keep track of your children's movements.
Equipped with a SIM card, it certainly requires a small subscription - from € 3.75 to € 7.90 per month depending on the formula - but security is priceless!
In addition to tracing, it allows its young wearer to alert his parents via a large, very playful SOS button and to benefit from 10 min of call per month. Offered at € 49.90 on Amazon. Fr, Weenect Kids should reassure more than one worried parent.
€49,99
In stock
2 new from € 49,99
May 23, 2022 22:25 a.m.