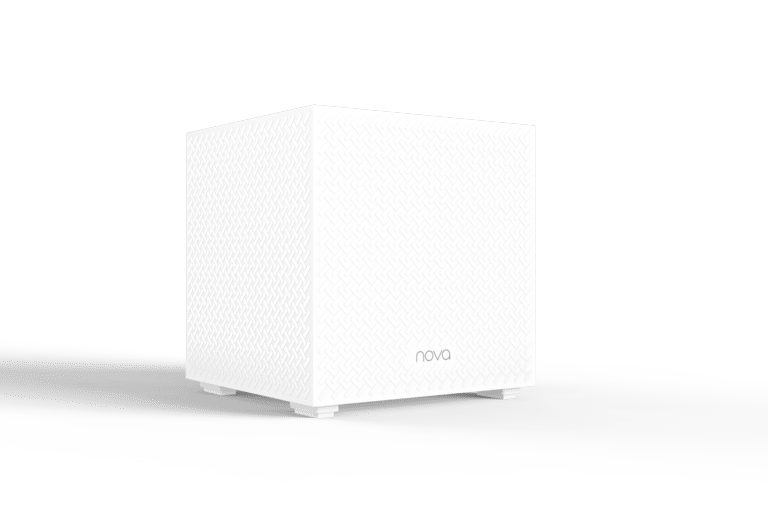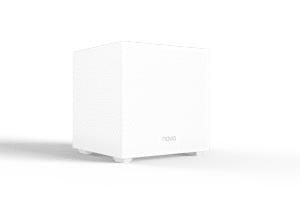 As we develop the home automation of our connected homes, we almost all encounter the same problem: the saturation of our Wi-Fi. If the use of different protocols, such as ZigBee or Z-Wave, allows our routers to avoid having to manage too many connected objects, we are nonetheless eager to benefit from 'a strong and stable signal everywhere in the house, even in the garden. To do this, the use of a Mesh Wi-Fi router is an ideal solution, but generally expensive, we were few to pass the course until the arrival of more affordable solutions such as modules Nova MW3 or MW6. And, good news, we learned yesterday from a reader that Tenda will soon be presenting us with a brand new model: the New MW12.
A much awaited update because, at a price a priori as competitive as ever, Tenda will now offer those lucky enough to have the fiber to finally enjoy their fabulous Wi-Fi speed throughout the house ...
Tenda Nova MW12: enjoy fiber even over Wi-Fi
Like its predecessors, the new Nova MW12 is a WiFi Mesh system designed for the whole house, in particular for those benefiting from very high speed: the famous fiber! Powered by Tenda Mesh technology, Nova makes it very easy to create a distributed network made up of several nodes - up to 12 now against 9 on MW6 - that you can strategically distribute to cover your entire home with a Wi -Powerful fi.
Nova comes in the form of small cubes of 10 cm wide. His modern and aesthetic design, updated for the occasion, allows it to be placed anywhere in the house without it denoting as is too often the case with conventional routers.
But the most interesting, basically, remains its technical characteristics ...
Nova MW12: Wi-Fi 5 Wave Tri-Band to enjoy fiber everywhere in the house
More powerful hardware
Who says new version, says new hardware! Tenda has chosen to integrate into each of its new Mesh modules a Dual-Core processor of 900 MHz as well as 256MB DDR3 memory in order to offer a AC2100 Tri-Band Wi-Fi able to connect up to 100 devices (120 devices with 3 modules). There is also a new Ethernet interface equipped with 3 Gigabit ports - against two previously - making it possible to exploit the full potential of the fiber by directly connecting devices to it or by creating a Blackhaul Ethernet (ie connect each module in Ethernet).
The big novelty, compared to the New MW6, is mainly due to the addition of a third 5GHz band dedicated to communication between modules. This "Blackhaul Wi-Fi" allows an even better quality of service by eliminating latencies when several devices use a high speed, during video streaming for example. The QoS (Quality of Service) has also been further improved in order to allow multiple simultaneous streamings in 4K, HD or VR games.
Good news for owners of previous models: the Nova MW12 will be compatible with the MW3 / MW5 and MW6
In summary, this is a nice update of this Mesh system much appreciated by our community for its undeniable value for money. If we have no idea yet of its price, Tenda should nevertheless market it at a very reasonable price, as usual. Answer in September 2020 in a complete test of course!
Information
Brand
Tenda
Model
New MW12
Processor
Dual Core 900MHz
Memo
256MB DDR3
Standard & Protocol
IEEE802.11a / b / g / n / ac
Wi-Fi
Wi-Fi 5 Wave 2 - Tri-Band AC2100
antennas
4 per module
Encryption
WPA-PSK / WPA2-PSK (default)
Safety
Firewall protections against TCP / UDP flood attacks, VPN (PPTP / L2TP / IPsec)
Functionalities
SSID Broadcast / Beam Forming / MU-MIMO / AP Steering / Band Steering / Dedicated Blackhaul / Turbo Blackhaul Mode / Fast roaming / Smart QoS (games, video & audio, download)
Modes
Router (DHCP server) or Bridge (bridge)
Log in
PPPoE, Static IP, Dynamic IP
servers
Tri-Band AC2100
Other
Tri-Band AC2100
Dimensions
100 x 100 x 100 mm
Food
Input: 100-240V - 50 / 60Hz, 0.6A / Output: 12V / 1.5A
Find the Nova MW3-3 and Nova MW6-3 on Amazon. Fr
119,99€
149,99€
In stock
3 new from € 119,99
August 9, 2022 18:08 a.m.
Not available
August 9, 2022 18:08 a.m.