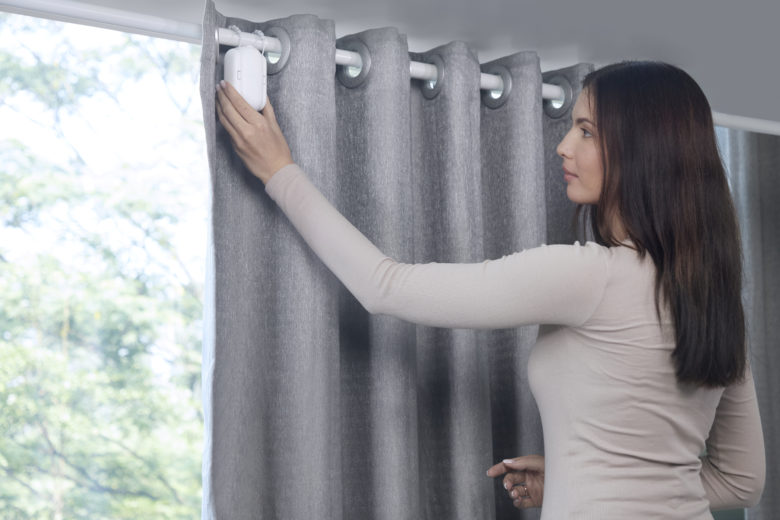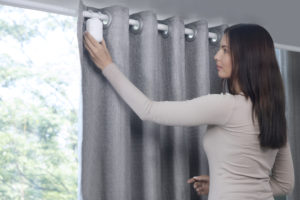 You know SwitchBot ? Do you like their innovative products? U.S. too ! You know, we are talking about the company behind the first robot switch which presses for you on your good old switches or buttons of all kinds, allowing you to transform them into connected objects.
After the solution SwitchBot Hub Plus , the seductive Bluetooth connected thermometer SwitchBot Meter and SwitchBot Mini, here is a new product that you should like: the SwitchBot Curtain. A small device as compact as it is practical that will transform the most gloomy of curtain rods into a high-tech and connected object.
Installed in two steps and three movements, your SwitchBot Curtain will allow you to control the opening or closing of your curtains with precision via a dedicated application, a small wireless connected switch, and of course the voice with Amazon Alexa, Google Home or even Crab (requires the Hub Plus or Hub Mini).
If we are telling you about it today, it is because you have the opportunity to be both the first to receive it and to help this young innovative company through a KickStarter crowdfunding campaign.
Several formulas are available, each contribution being honored, rest assured, and ultimately returning to the purchase of the product in preview.
Thus, you can help the brand to finalize production and marketing financing via:
un donation without contribution to the free amount,
un donation of 44 € giving right to a SwitchBot Curtain (white or black) and two pairs of hooks,
un donation of 71 € giving right to a SwitchBot Curtain (White or black), two pairs of hooks, a SwitchBot Hub Mini (tested by us) and a add-on,
un donation of 107 € giving right to two SwitchBot Curtain (exists in black), 4 pairs of hooks and Mini Hub
The brand hopes to reach $ 20 as quickly as possible to launch the first production of this innovative connected product and, of course, compatible with our voice assistants and in the first place Amazon Alexa. The Alexians obviously wish SwitchBot to succeed in its bet and warmly invite you to help them.