Our American colleagues from The Verge have just unveiled, in preview, the very first images of the Sonos Roam, a new connected speaker compact Wi-Fi… And Bluetooth! Integrating Amazon Alexa and Google Assistant, this compact and above all nomadic model could well appeal to more than one voice assistant user ...
Sonos Roam: a compact and nomadic speaker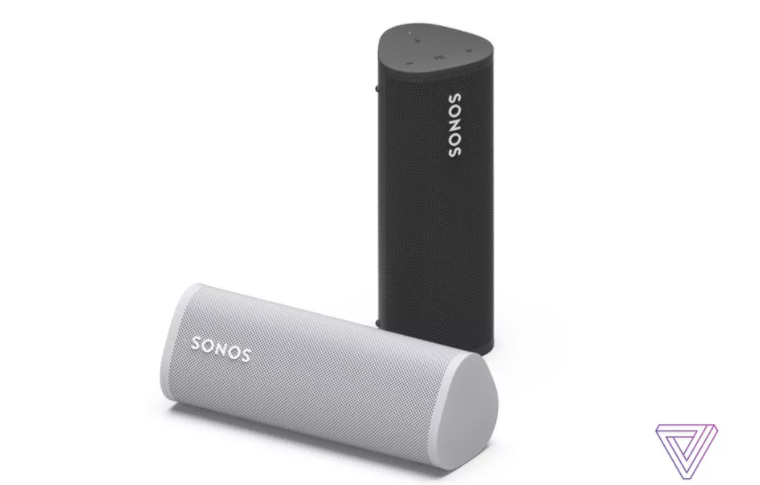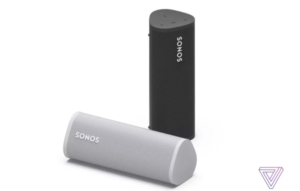 If it is a device that is sorely lacking in the ranges Amazon Echo and Google Nest, it is undoubtedly a nomad connected speaker and compact enough to be easy to carry around. If the Sonos Move partially responds to this request, it nevertheless presents a drawback of size… and weight! Not to mention its price ...
On your terrace or in your bag, the Sonos roam could therefore seduce you with its super compact size de 5 cm x 5 cm x 15.24 cm for a featherweight of 450 grams. Easy to transport, it should also offer up to 10 hours of autonomy thanks to its built-in rechargeable battery via USB or via an optional wireless station.
Running on the new S2 platform, the Sonos roam will support audio through Bluetooth or Wi-Fi, and will be able to connect with other speakers thanks to the famous Sonos multiroom, or simply as a stereo pair with another Roam. In addition to the promise of a high quality sound, the new enclosure of the American company will obviously carry the two main voice assistants market and will offer a AirPlay 2 compatibility.
The new Sonos Roam speaker is expected to be announced on March 9, 2021 for release on April 20 in the United States and offered in white or black for $ 169. The wireless charging station!
€169,00
€199,00
In stock
12 new from € 169,00
Refurbished from 2
July 3, 2022 12:52 a.m.
€393,00
In stock
8 new from € 390,00
July 3, 2022 12:52 a.m.