Presented at CES 2020, it took a year for it to finally be available: the Somfy Door Keeper. Since the takeover at the end of 2016 of the startup OpenDoors based in Bidart in the Basque Country, there was no doubt that the French specialist in openings had a plan concerning smart locks. After a first model not devoid of flaws, Somfy is therefore returning to this booming market with a product which, this time, has everything to please. On paper anyway.
Somfy Door Keeper: a smart lock with a modern design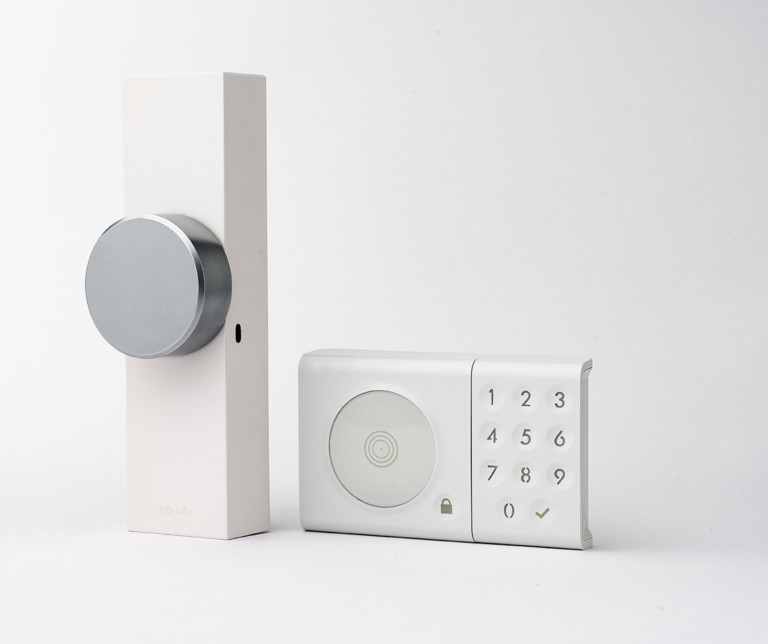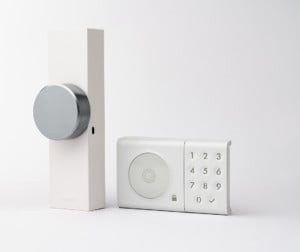 Admittedly, a lock is rarely very aesthetic, but it was without counting on the designers of the mark who deliver to us a smart lock that is pleasing to the eye. Compatible with most doors, whether your cylinder is European, Swiss, oval, button or a simple lock, the Somfy Door Keeper must nevertheless be installed by a professional. Many will regret it, that's for sure, but it's also a guarantee of security. You can check the compatibility of your door here.
Functionality level, the Somfy smart lock seems to have everything that one is entitled to expect from such a device, namely the possibility of opening or closing, digital access keys or physical badges, the configuration of time slots with in particular a mode silent night and an interesting Leave'N'Lock automatic locking which is activated with a long press on the central button and then automatically locks the door behind you.
Equipped with a removable and rechargeable battery via a USB-C port, the Somfy Door Keeper would offer a large one year autonomy for an 8 hour charge, a particularly interesting point as devices of this type are often energy intensive.
A secure lock compatible with TaHoma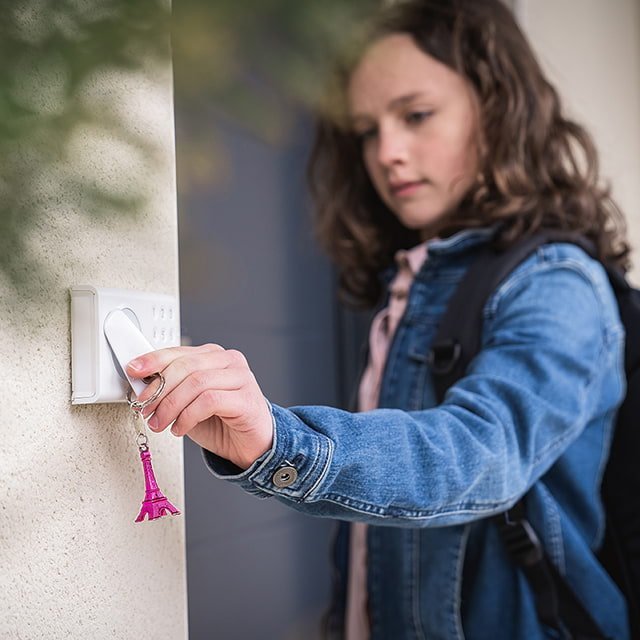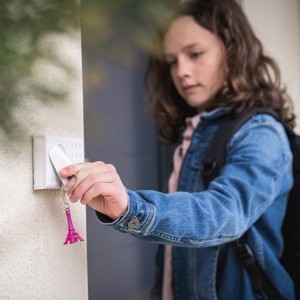 According to a study by the Ministry of the Interior, 60% of burglars go through the front door (source: Living environment and security - Ministry of the Interior 2018) either because it has remained open or by forcing it. Door Keeper therefore incorporates a detection of attempted break-ins based on IntelliTAG technology already present on the brand's connected alarms. If suspicious vibrations are detected, the app will immediately alert you on your smartphone so that you can remove the doubt with other devices or make the necessary arrangements.
To simplify your access, you can also opt for a badge reader and / or a keypad with code for locking and unlocking the door. Access management is also very simple from the application which allows you to act remotely, to share temporary codes, and of course to receive notifications.
Finally, the motorization for connected locks Somfy Door Keeper is compatible with several ecosystems and, of course, that of the brand. It will therefore work in concert with Somfy Protect and the TaHoma home automation box, but also with voice assistants Amazon Alexa, Google Assistant and even Siri via Apple HomKit.
Somfy Door Keeper is available today on the brand's website via the Bel'M network and will be offered by all Somfy professional partners from March 1, 2021. The entrance ticket is high since you have to pay around 499 €, a price depending on your installation and the installer of course.