Roborock is back ! After a surprise and successful innovation in the section of stick vacuum cleaners with the Robo Rock H6, Richard Chang's company is back in force with a brand new robotic vacuum cleaner: the Roborock S6 Max V. The latest addition to the essential S series, this robot vacuum cleaner is placed at the very top of the brand's range by bringing an innovation never before seen in Europe: a dual camera. And, as we will see, this is not the only novelty on the program.
Roborock S6 MaxV: artificial intelligence at the service of our daily lives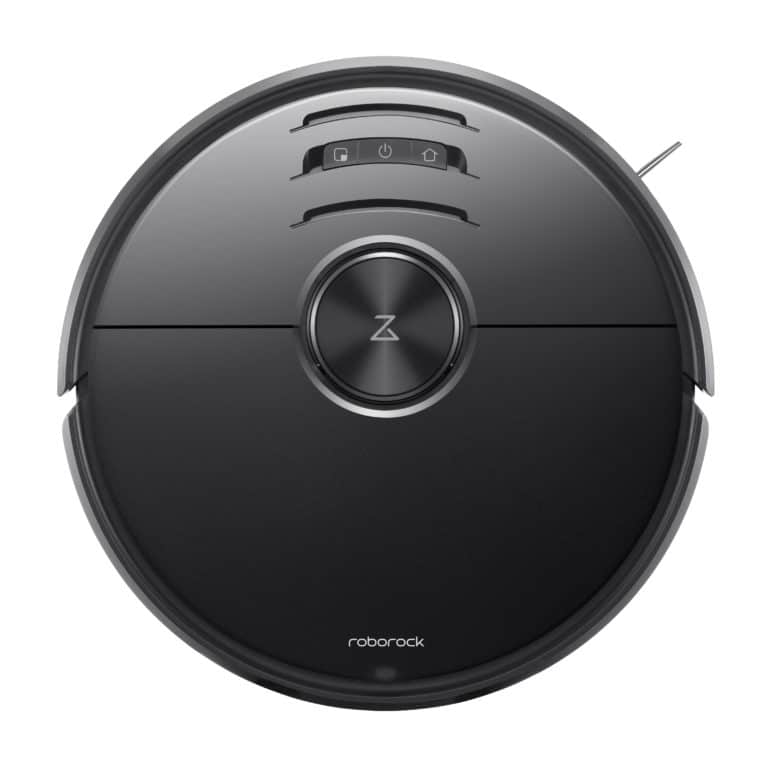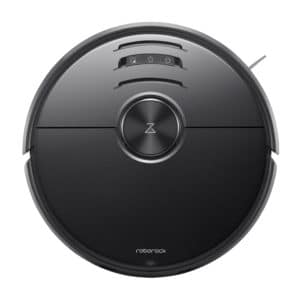 Why S6 MaxV? Because it is an ultimate variation of the S6 series equipped with Video. A module dual camera takes place at the front of the camera allowing it to capture detailed images at 30 fps at 120 degree angle. Rest assured, they are not there to spy on us, but to allow him to recognize and avoid obstacles of everyday life. We think in particular of socks and shoes, bathroom scales, or even the excrement of our four-legged friends. All robot vacuum owners have indeed experienced the experience of finding a shoe across a room or seeing the device climb over objects that it would be best to avoid.
Hosted by a Qualcomm processor® APQ8053, the Roborock S6 MaxV will deliver industry-leading performanceartificial intelligence and connectivity, using in-house technology called ReactiveAI based on a convolutional neural network processing trained on tens of thousands of images.
"[…] An in-house technology called ReactiveAI based on a processing convolutional neural network trained on tens of thousands of images. " The Alexians
"ReactiveAI's seamless integration with our laser technology allows the S6 MaxV to estimate the size and location of typical obstacles, as well as the best way around them, thus establishing the navigation experience for this robot vacuum. the most intelligent imagined in our laboratories to date ", said Richard Chang, CEO of Roborock. "This novel optical system naturally led us to work with Qualcomm Technologies for the first time, an adventure that we are excited to begin as we continue to imagine the next generation of robot vacuums that navigate today's world. hui. "
A vision shared by Dev Sing, director of business development and head of robotics at Qualcomm Technologies, who in turn noted: "The progress Roborock has made in the home robotics industry in recent years is remarkable. We are excited to be working with them on their first product featuring a stereo camera and Qualcomm heterogeneous processor.® APQ8053 - which powers the S6 MaxV with industry-leading compute performance and long battery life - to bring the next generation of innovative robot vacuums to life. "
Suffice to say that we can't wait to see what these cameras will bring to the Roborock S6 Max V, especially since it is not the only novelty ...
A smarter Roborock, but also more powerful!
In addition to innovative technology ReactiveAI the new Roborock S6 Max V is equipped with an even improved battery. With a capacity of 5200 mAh, she now offers up to 3 hours of cleaning in silent mode and a new feature, named Smart Top, allows it to recharge just enough to finish its cleaning cycle. This is thirty minutes longer than during our Rorobock S6 test that we had measured at 152 minutes. An important endurance which should once again place this model in the leader of its category.
"With its 2500 Pa suction, 25% more than its predecessor the S6, the Roborock S6 MaxV is the most powerful vacuum cleaner ever launched by Roborock" The Alexians
The power gain also concerns the suction. With its 2500 Pa suction, 25% more than its predecessor the S6, the Roborock S6 Max V is the most powerful vacuum cleaner ever launched by Roborock. It now picks up even finer dirt from hard floors and sucks deeper into carpets. Roborock announces a sound level quite similar to that of its predecessor with 67 dB (A), where we had measured the S6 at 68.8 dB (A) in turbo mode, a point that we will not fail to verify in our tests in order to know if it is the best robot vacuum cleaner.
Le Roborock S6 Max V also promises more efficiency than the S6 in mop washing since it in turn integrates the 290 mL water tank of the Roborock S5 Max and is equipped with the spring system allowing good support on the ground even when the tank is empty. Thanks to detection sensors, it is also able to know whether its cleaning plate is installed or not.
Finally, new software features are being introduced in the Roborock application, notably with the multi-level mapping, a feature much requested by consumers, which allows the robot to automatically recognize the different floors of a house. Floors that can now have their own prohibited areas and in particular anti-washing zones useful for a 2-in-1 robot.
The Roborock S6 MaxV, in addition to being the brand's first artificial intelligence robot, will also be its most high-end and should be offered in France during the second quarter of 2020 at a price of 649 €. The Alexians will be telling you more about it in the coming months.