No, you are not dreaming, we are in 2020. Yes, you read that right, Amazon just announced an indoor drone. Finally, to be exact, this is his brand Ring that he has done. You know, the one who found success with a connected doorbell of the same name, an innovative product which earned it to be spotted by Jeff Bezos' teams and then bought for $ 1 billion. A billion that left many analysts in disbelief but that allowed the company to develop its range of connected doorphones, to offer cameras such as the Ring Indoor Cam, or even its home security system Ring Alarm compatible Alexa. This week, the brand returns with a product that caused a stir during theAmazon Devices Event: the indoor security drone Ring always home cam !
Ring Always Home Cam: a flying CCTV camera!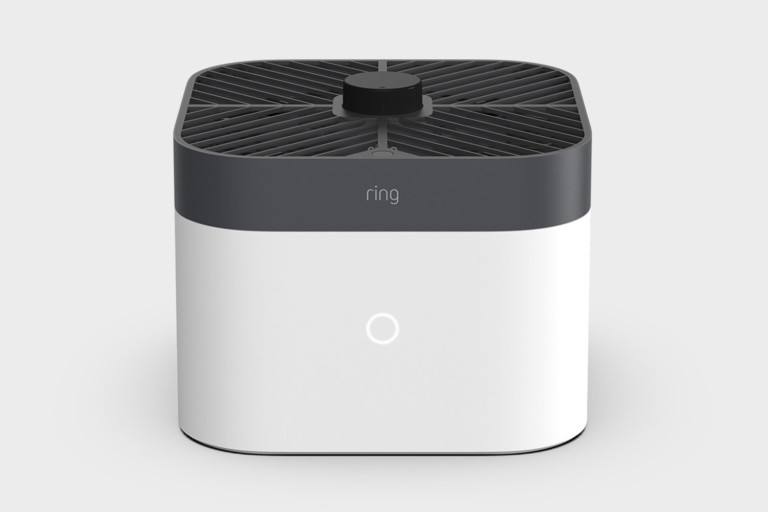 This was without a doubt the biggest surprise of this Amazon Devices Event 2020, the highlight of the Ring brand presentation, the most surprising connected object we have seen in recent years: the Ring Always Home Cam indoor drone.
"It is the most ambitious object that we have created at Ring" specified Leila Rouhi, president of the company bought by Amazon, before presenting the connected object as a « autonomous indoor drone equipped with a security camera [who] can fly on chosen routes so that you can watch your home with a more serene mind ".
Autonomous, the Ring drone will indeed take routes that you will have previously predefined to make safety rounds alone. If your Ring Indoor Cam camera Or your Ring alarm is triggered, it will go and see what is happening on its own, saving the images in its cloud and allowing you to watch them live on your smartphone. There is no doubt that, faced with the machine, many burglars will take their toll on their necks!
For the sake of confidentiality, you will also notice that the camera is blocked by the base when not in office. A point that the president of Ring made a point of emphasizing, specifying that the drone also emitted a sound to indicate its operation, a bit like the Roborock S6 MaxV robot vacuum which signals when it is controlled remotely.
Autonomous and still not controllable
Unfortunately, and this is a bit the limit of the system, you will not be able to pilot yourself the drone remotely for now. You will have to leave it alone and configure routes in the Ring application. You can nevertheless define several to, for example, tell him to go and check your entrance or your room. Indeed, although it is covered with sensors preventing it from bumping into furniture, pets or people present at home, its control by the user could cause accidents that Ring wishes to avoid. Regarding domestic security, the flying object, although identified, should not become a danger!
Still awaiting authorization from the Federal Communications Commission or FCC, the Ring Always Home Cam autonomous drone will be marketed in 2021 at a price of $ 249.99. Will it be available in France? We don't know yet.