Amazon has just launched its home security system in France: Ring Alarm. Working in concert with other brand products such as the Ring 3 video doorbell or the Ring Indoor Cam camera that we presented to you yesterday, this smart security solution relatively affordable is the first real alarm compatible Alexa ! Let's take a closer look at this new offer, awaited for many months, which promises us efficiency and simplicity ...
Ring Alarm: secure your home yourself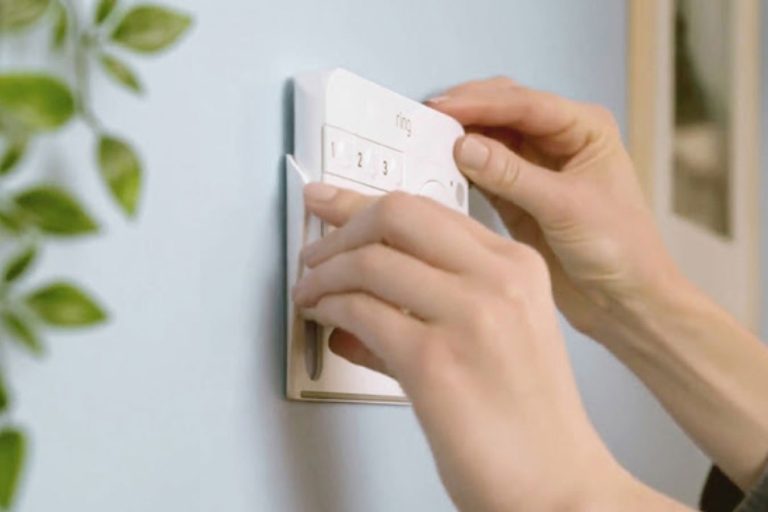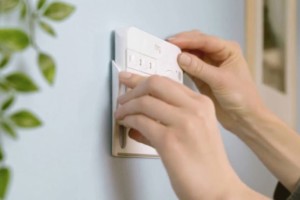 The principle of the Ring system is simple: allow you to secure your home on your own. Simple to implement, the new solution Ring Alarm does not require any tools or recourse to a professional, and can be installed in a few minutes, without difficulty and in any home. However, this is not a discount alarm such as those offered by Xiaomi or Tuya / Smart Life as it turns out to be complete and above all secure.
The system is in fact made up of five main elements: the central unit or Ring Alarm base which keeps the alarm online and allows it to communicate via the Internet over Wi-Fi or Ethernet, a numeric keypad which allows you to arm or disarm the system by entering a 4-digit code, motion detectors, opening sensors and finally a amplifier to ensure you have a long range.
A range that promises to be important - Ring announces 76 meters for its sensors and up to 150 meters thanks to the amplifier - because of the use of Z-Wave, a home automation protocol which has many advantages in terms of security:
868 MHz band : a little used frequency, different from Wi-Fi or 4G, which allows the protocol to be insensitive to interference,
Mesh network : each element of the system is able to repeat the signal, so Z-Wave is ideal for covering large areas,
S2 framework : approved by theUL safety certification body, its software infrastructure was developed jointly with experts in hacking and cybersecurity, guaranteeing devices a very high level of impenetrability,
Low consumption : unlike Wi-Fi, Z-Wave consumes practically nothing and can be used on battery or battery for several years (autonomy of 3 years announced).
A complete security offer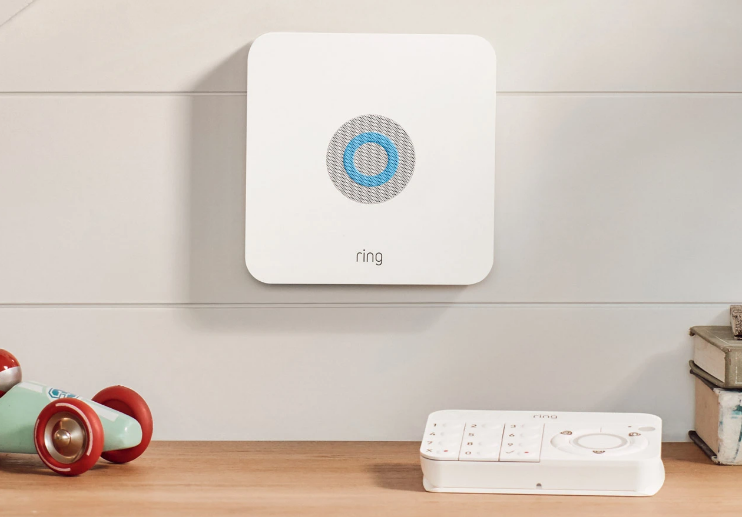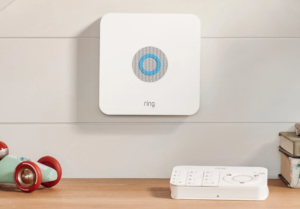 Ring has perfectly integrated its alarm into the rest of its offer in order to offer a real security solution. Thus, if movement is detected by the motion detector, Ring Alarm will automatically activate video recordings on all cameras in the home. The reverse is also true and if your Connected Doorbell Ring Door View Cam registers a movement, she will be able to make the siren up to 104 dB !
In addition, you can opt, as an option, for an additional level of protection thanks to the cloud formula. RingProtect Plus which, in addition to allowing the conservation of videos from an unlimited number of cameras, allows you to receive automated calls to three numbers as soon as the system detects a security problem. Thanks to batteries allowing the base as well as the amplifier to operate up to 24 hours without mains power, the system is immune to possible intentional disconnections and able to notify you if its link to the cloud is broken.
« Alexa, Ring weapon in outdoors mode »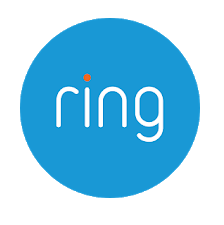 Although it is completely autonomous, this system is particularly suitable for users ofAlexa. Offering the best possible integration with the home voice assistant, Ring Alarm can be armed and disarmed with simple voice commands (you can dictate a PIN code to Alexa) and will soon become part of the environment Alexa Guard which will allow speakers in particular Amazon Echo detect abnormal noises such as broken glass or the triggering of a smoke detector.
Offered from € 299 on Amazon. Fr
with 5 elements (base, keypad, opening sensor, motion detector and amplifier), the
Ring Alarm security system
is modular and can be extended at any time by adding other modules.
229,00€
In stock
2 new from € 229,00
Refurbished from 1
August 10, 2022 18:16 a.m.