When publishing our Ring Alarm test, many of you asked us if it was possible to add a outdoor siren, but also if the second generation would quickly be offered in France. Two issues to which the brand belonging to Amazon has just answered today by revealing its brand new Ring Alarm Outdoor Siren and by marketing the famous Second Generation Ring Alarm in France…
An outdoor siren for Ring Alarm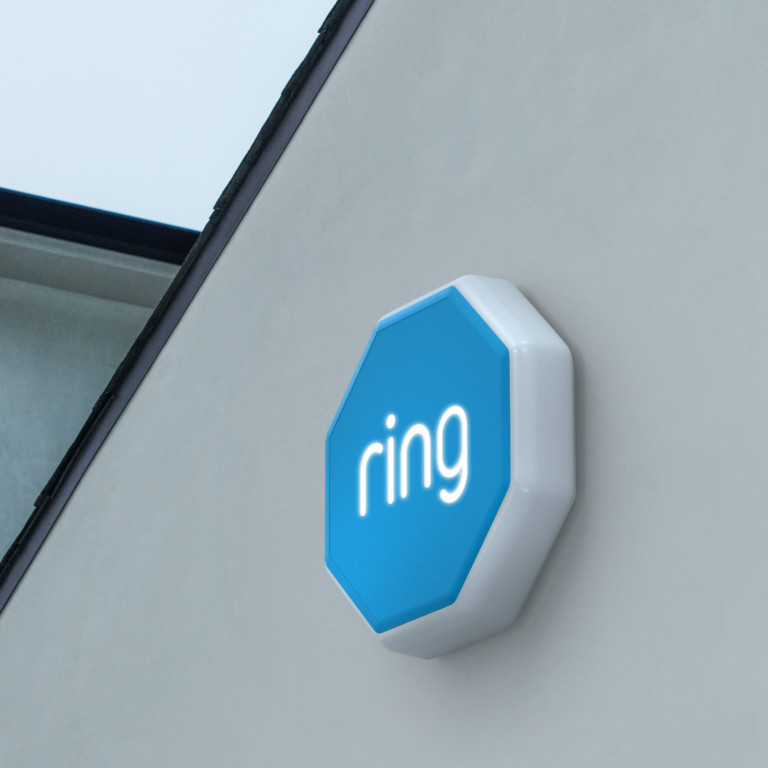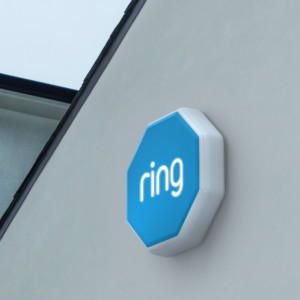 Developed in response to strong user demand, the ring outdoor siren is designed to integrate very easily into your Ring Alarm security system first and second generation.
In addition to a powerful sound adjustable (more than 100 dB depending on the brand) via the application, Ring Alarm Outdoor Siren has Integrated LEDs which flash red when the alarm is triggered. A judicious Dusk to Dawn function also allows you to opt for a white light that is much more visible at night which will activate automatically, as its name suggests, from dusk to dawn.
Operating in Z-Wave like the other elements of the Ring Alarm, it benefits from a excellent range and can therefore be installed far enough from its base so as to be perfectly visible from the neighborhood. Thus, you will no longer have to worry about whether your neighbors are able to alert the police when you are away or in direct danger. a safety gain therefore, but also effectiveness against unwanted knowing that the mere sight of such a device is able to discourage most burglars.
Ring Alarm Outdoor Siren will be available for purchase from March 31, 2021 for € 79

.
€79,99
In stock
9 new from € 79,99
September 28, 2022 22 h 47 min
Ring Alarm 2nd generation arrives in France!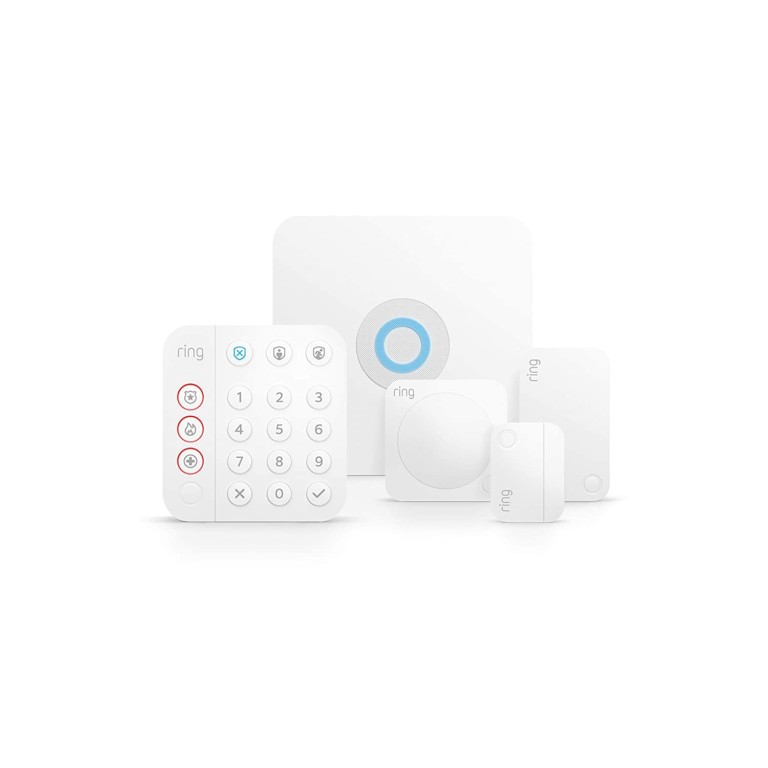 The home security specialist has also announced the arrival in Europe, and therefore in France, of the second generation of its Ring Alarm. Although its base and functionality remain the same, the sensors have been reworked and are now much more compact, but also more aesthetic.
This second version of thealarm compatible Alexa also offers a new keyboard with a more compact design and more discreet. Thought to be always more practical, it is more than ever adapted to the assisted surveillance and allows you to warn with a single press three predefined contacts in the event of a medical emergency or fire, or to trigger your Ring Alarm using the new emergency keys directly integrated into the keypad (with the Ring Protect Plus subscription).
Last good news, the all components are compatible with the first generation and you can therefore add the latest sensors or purchase the new keyboard separately. We will obviously be looking into the issue very soon ...
Ring Alarm (2rd generation) will be available for purchase April 28, 2021 in France and available from € 249 (5-piece kit). Pre-orders are open on Amazon.com.
€169,99
€179,99
In stock
13 new from € 169,99
September 28, 2022 22 h 47 min