Prime Day, the great annual mass ofAmazon, will be more exceptional than ever in France this year! Amazon indeed organizes an exceptional concert on Thursday July 11, 2019 in Paris.
100 pairs of seats, or 200 tickets you will understand, are offered only to Prime members. If you are not yet a member, why not become one? Amazon offers a free month to test its service.
How to participate?
To participate, you must obviously be Prime member (30 days free without obligation). Only members can attempt to win tickets - all entries will be verified before the winners are announced. However, the companion you have chosen for the second ticket does not have to be a member. Amazon Prime.
If this is your case, go to the event website PrimeDayParty.com to register. Registrations open at 10:00 am Tuesday July 2, will be open during 4 days and will close the Friday July 5 at 17 p.m.. The winners will receive a confirmation email at 9:00 am the day after their participation.
Where is it?
The concert will take place at Trianon, 80 boulevard de Rochechouart, in Paris (18th district).
How much does it cost?
It is totally free! However, if you are hungry and thirsty, you can buy food and drinks at the Trianon bar.
Which group will perform the show?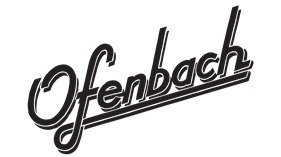 This is the duo of djs Ofenbach, bringing together Dorian Lauduique and César de Rummel, two Parisians who became famous with their title Be Mine in 2016.
Back on their native land between two festivals, they will provide a " deep house »For your viewing pleasure.