This is information that should delight all fans of the connected lighting range. Philips Hue : new features are planned for 2021! Indeed, the Dutch brand should in all likelihood offer at least two new products to its catalog at first semester 2021 : a connected switch and new outdoor lighting.
Philips Hue Dim Switch: a new version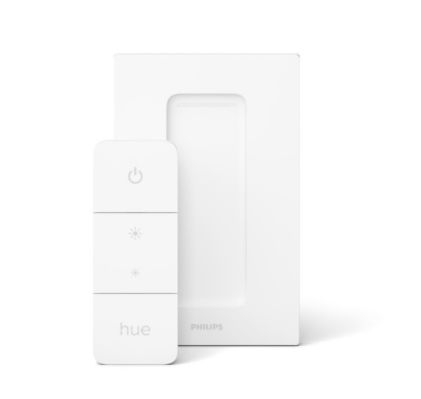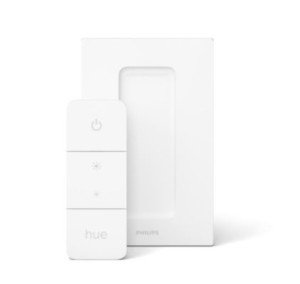 After years of long and loyal service, we believed that Philips wanted to replace its Sun Switch, a small remote control allowing to control the luminaires of the mark, by the practical but less complete Philips Hue Smart Button… And now a more modern version of the more practical ZigBee switches / dimmers is back!
Presenting a more modern and rounded design, this new opus does not break the codes and unfortunately always comes only in American format. It's a bit of a shame, but it is nonetheless interesting because of its new configuration. Formerly separate, the on / off buttons are indeed one, while a Hue button seems to change scenes. In the center we find the dimmer to adjust the intensity of the light flow.
Philips Hue Wave Linear: outdoor lighting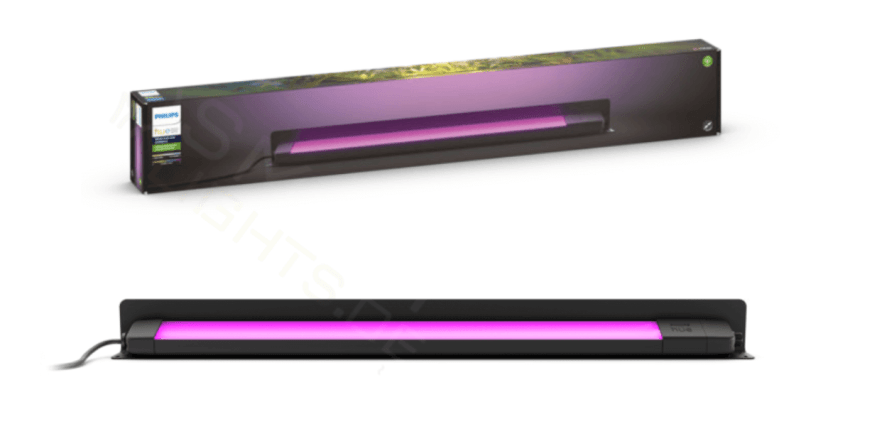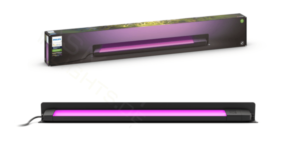 The second novelty should undoubtedly delight all those who light up their garden since it is a discreet, but visibly powerful lighting that the brand will offer.
according to Hueblog.com which reveals the information, this new product named Philips Hue Wave Linear should be in the form of elongated spotlights 80 centimeters long and with a power of 20 watts sufficient to illuminate facades with 16 million colors.