If we had to elect the most surprising type of connected object that we have tested for a year, it would undoubtedly be the Oclean X Pro. A new kind of toothbrush because, in addition to being electric and requiring a sonic technology, it is also connected! Admittedly, providing such an object with a Bluetooth connection may seem surprising at first glance, but it is clear that the associated application brings it a good dose of intelligence. An AI whose use was however conditioned on the sometimes impractical use of a smartphone, which is why the Chinese company specializing in oral health is going even further this year with its new Oclean X Pro Elite, a smart connected toothbrush… even disconnected!
Oclean X Pro Elite: intelligent and autonomous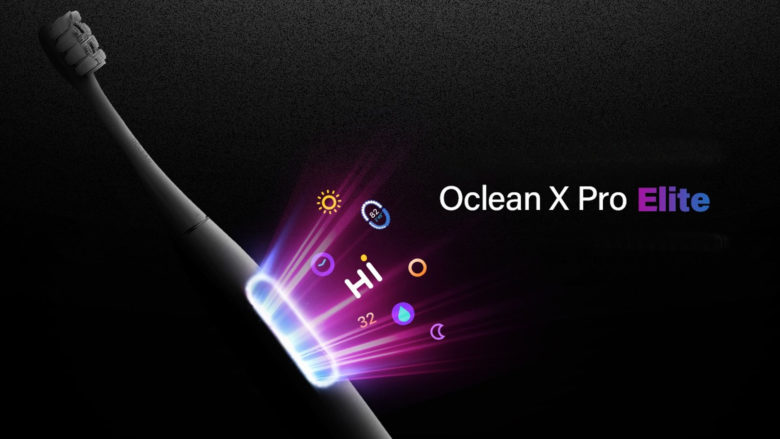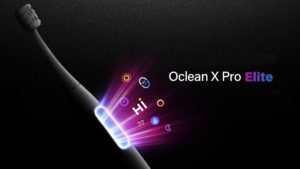 Oclean just announced its smart electric toothbrush Oclean X Pro Elite. Although its design is reminiscent of the already very successful X Pro, this new iteration is actually much more than a simple aesthetic update ...
In addition to a new operating system that improves its cleaning performance, the Oclean X Pro Elite now includes a mute technology making it quieter than ever, but also the famous Qi fast wireless charging that we know well on our smartphones.
But that's not all. Indeed, the Chinese company has taken into account the feedback of its customers and in particular noted that its users tend to mainly use their favorite program. Indeed, as a daily user, we must admit that once in front of our sink, even if the idea crosses our mind, we are generally satisfied with the already loaded program for simplicity. A bit of a shame when you know that all the interest of these connected toothbrushes is precisely to be able to change mode according to our oral health of the moment… This is why the Oclean X Pro Elite goes further than its big sister and now allows you to change mode directly on its touch screen!
Un touch and color LCD display which now allows select cleaning mode the most appropriate depending on the condition of our teeth. If you are drinking tea or coffee, the "Extreme whitening" will probably be appropriate. If you are experiencing temporary gum tenderness or bleeding, a flick of the thumb will help you select a more suitable program.
In other words, the brush can be connected to its app for interactive operation, or used independently without limiting herself to basic functions since in addition to collecting data, she is able to analyze the brushing results on her own and recommend targeted programs according to the situation. For example, where a Oral-B Series 8 requires a connection to its app to tell you the blind spots of your brushing session, the new Oclean X Pro Elite is able to do it alone.
Already being tested in our lab ', we will obviously not fail to talk to you about the Oclean X Pro Elite on the occasion of official release on March 29, 2021 on Aliexpress, Amazon and eBay where it will be available at the price of 85 €.