Already used in more than 200 European households, the Nuki Smart Lids has established itself in a few years as a industry benchmark. It must be said that this connected lock has more than one asset in its bag and offers many compatibilities, foremost of which we will obviously mention Amazon Alexa, Google Home or Apple HomeKit. After a White Edition last year, the Austrian brand returns with new products and, in particular, a Smart Lock 3.0 Pro which now includes Wi-Fi ...
Nuki Smart Lock upgrades to version 3.0
Nuki presented today, at an online press conference, his vision of the Smart Home and his news Nuki Smart Lock 3.0. Now available in a very accessible "normal" version and a "Pro" version with more options, these two new smart locks intend to democratize a still cautious sector.
Indeed, while home automation is invading our connected homes a little more every day, only 1.5% of locks are now connected in Europe. A huge market for the company now industry leader on the old continent, which intends to offer everyone a high-performance and attractive solution now at only 149 €.
As with previous versions, this third generation can be mounted on almost all locks door, without even having to drill holes. Its engine is still powerful, and the new optimized mechanical system allows a significantly quieter operation. A very good point because it is, overall, the only criticism that we could make Smart Lock 2.0 which had nevertheless very largely seduced us.
In addition, the button to operate the lock has been improved to always provide more comfort and responsiveness. Excellent news that comes with the possibility of acquiring the Nuki Smart Lock 3.0 in two finishes, white or black, in order to best match your front door.
Finally, as for the previous versions, the 3rd generation of Nuki Smart Lock has been certified " Secure Smart Home Products By the famous German test institute AV-Test. You will therefore have nothing to fear for your safety… Quite the contrary!
La nouvelle Nuki Smart Lock 3.0 is available today for only 149 € on the brand's official website. It will soon join the shelves of many resellers, especially those ofAmazon.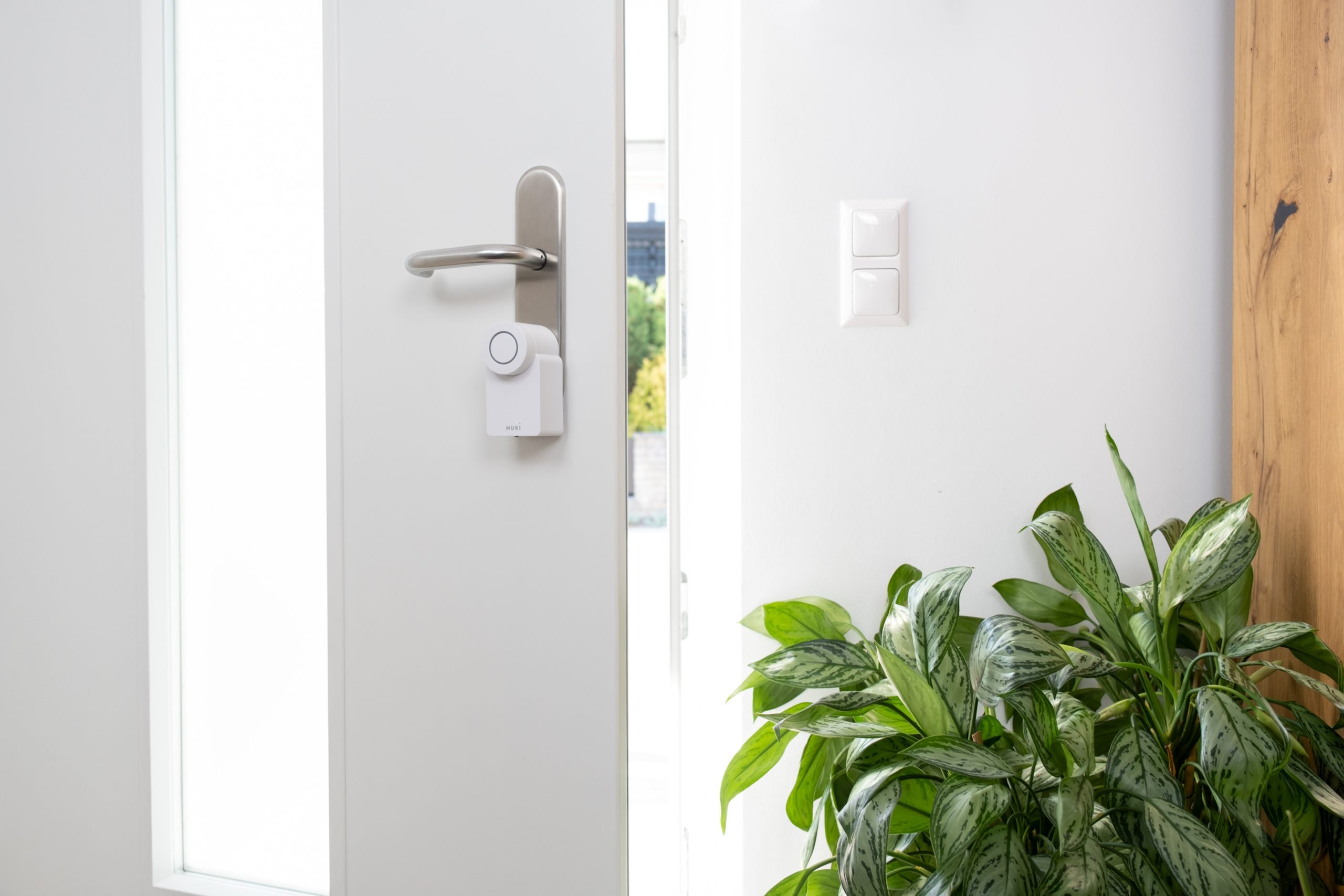 Note, this version is still a Bluetooth LE lock which requires the Nuki Bridge to communicate over the Internet and with voice assistants. Now also available in white, the latter remains at the price of 79 €.
€90,40
€99,00
July 6, 2022 4:05 a.m.
La Nuki Smart Lock 3.0 is obviously also compatible with the Nuki Keypad digital code, the Nuki Fob key fob remote control and may be supplemented by the Power Pack, the prices of which remain unchanged.
Nuki Smart Lock 3.0 Pro: the lock with integrated Wi-Fi
But the big novelty of the day lies rather in this second model named Nuki Smart Lock 3.0 Pro. As its name suggests, this connected lock intends to go further by directly integrating a Wi-Fi gateway.
No need, therefore, for a Bridge to access it from the outside or to connect it to our voice assistants. A possibility of course always offered because, as Martin Pansy explained, " la Smart Lock 3.0 Pro and the Smart Lock 3.0 are also compatible with a variety of well-known smart home systems such as Apple HomeKit, Google Home, Amazon Alexa, IFTTT and many more. »
Another small difference, but which logically should not change the choice of many: the number of keys and users. From 100 to one Smart Lock 3.0, they will go to 200 for a 3.0 Pro. Unless you are considering the product for your business, this should seem trivial to you.
Presenting a button with a brushed aluminum finish of the most beautiful effect, the Nuki Smart Lock 3.0 Pro is available for € 249, in white or black color, with an included Power Pack that gives you a 4 months autonomy. A top-of-the-range pack, therefore all included.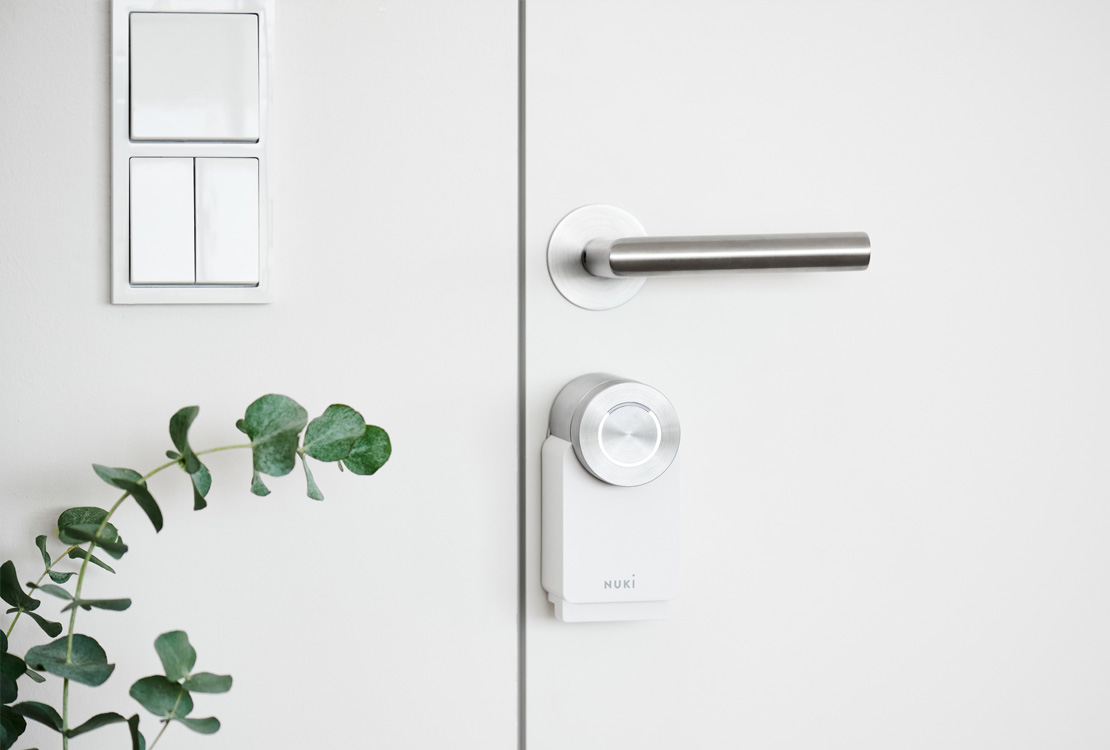 Nuki Door Sensor: an opening sensor
Another surprise, the connected lock specialist responded to another request expressed by its users: a door sensor. Working in concert with the brand's locks, the Nuki Door Sensor provides precise information on closing or opening of the door and displays the status of the door in the app.
On request, the application emits, for example, an alert when a locked door has remained open or when the door remains open longer than a predefined time. If you prefer, you can also query your voice assistant.
The Nuki Door Sensor is compatible with the 3.0 generation of Smart Locks only and available at a price of 39 euros.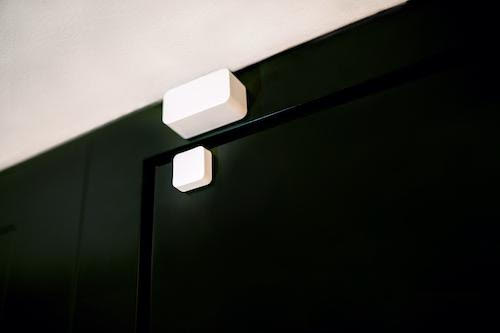 Nuki Universal Cylinder: a universal cylinder planned for 2022
Finally, we will retain a last particularly interesting product: the Nuki Universal Cylinder. As its name suggests, this universal cylinder aims to adapt to almost all doors, and to allow everyone to install a brand lock. In European format and safety certified by AV-Test, it will be available at 79 € in 2022.