If you are a fan of Smart Home and automation, you obviously know Netamo. It must be said that the French company founded by Fred Potter has been offering us for 10 years now a growing range of connected objects for our equally connected homes. Most are compatible with Google Home and Amazon Alexa, we have also tested them successfully and we recommend them regularly ...
Netatmo Energy thermostat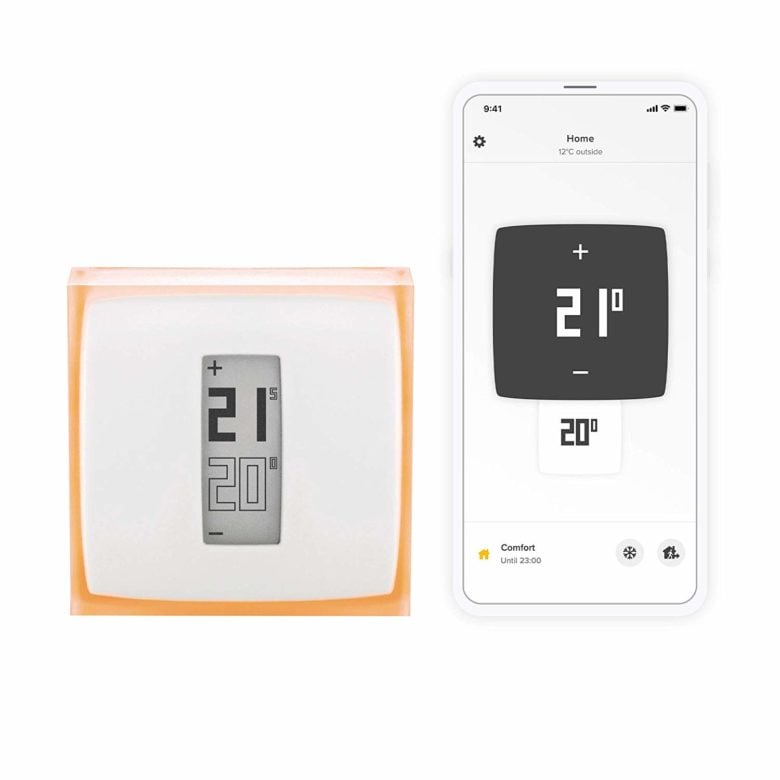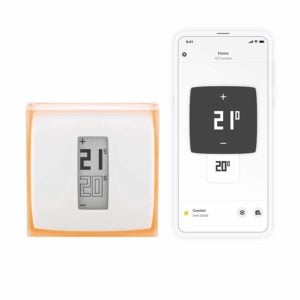 It is an essential object in order to achieve energy savings: the connected thermostat. And, as you can see in our Netatmo thermostat test, this model is particularly interesting because it is compatible with the vast majority of individual boilers (electricity, gas, fuel oil, wood, heat pump). Easy to install, it takes little more than 15 minutes to put it into operation, without even having to call a professional.
Thanks to its functionality Auto Adapt which integrates the weather and the thermal characteristics of your home, you will always have the right temperature at home and can easily define your heating schedules room by room thanks to the Netatmo Energy application available for tablets and smartphones, on Android and iOS, but also via a simple web browser on a computer or even via many home automation boxes.
Apple Homekit compatible, Amazon Alexa and Google Assistant, the Netatmo Energy thermostat can be controlled by voice and
offered today at € 126.99 on Amazon. Fr
, be one
29% discount
. A purchase quickly pays for itself, we can guarantee it!
Netatmo weather station: the essential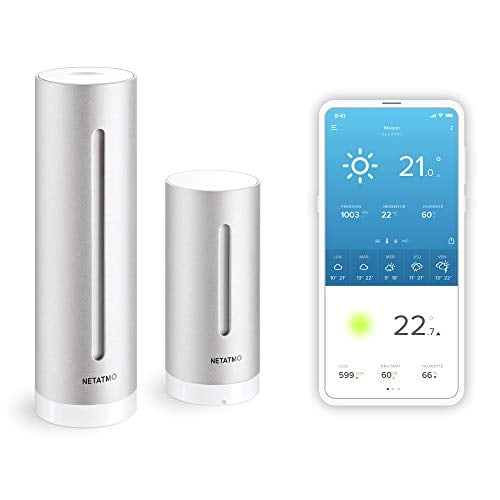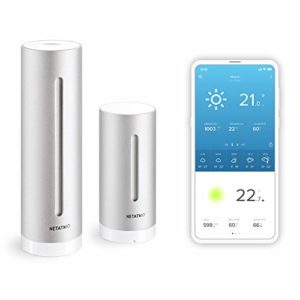 With its modern design blending perfectly into our contemporary interiors, the Netatmo weather station was the very first product of the brand, but also the one that made its success.
Connected, it allows you to consult your own weather reports on your smartphone or tablet, but also here on a simple web browser. Thanks to the Netatmo station, you benefit from a true ultra local weather forecast and not approximate indications from Météo France… Moreover, thanks to a community card, you can also consult the readings of the other owners of this compatible connected object Alexa, Google Assistant, and Apple HomeKit.
Note, if you have the brand thermostat presented above, it can use the readings from your station to adapt your heating even better. A perfect combo, believe us!
Tip: Buy a TFA-Dostman shell to protect the outdoor unit from the elements and get more relevant readings. We all use it and it is perfectly suited as you will see in our test.
€17,90
In stock
3 new from € 13,60
July 6, 2022 9:38 a.m.
Netatmo: smart cameras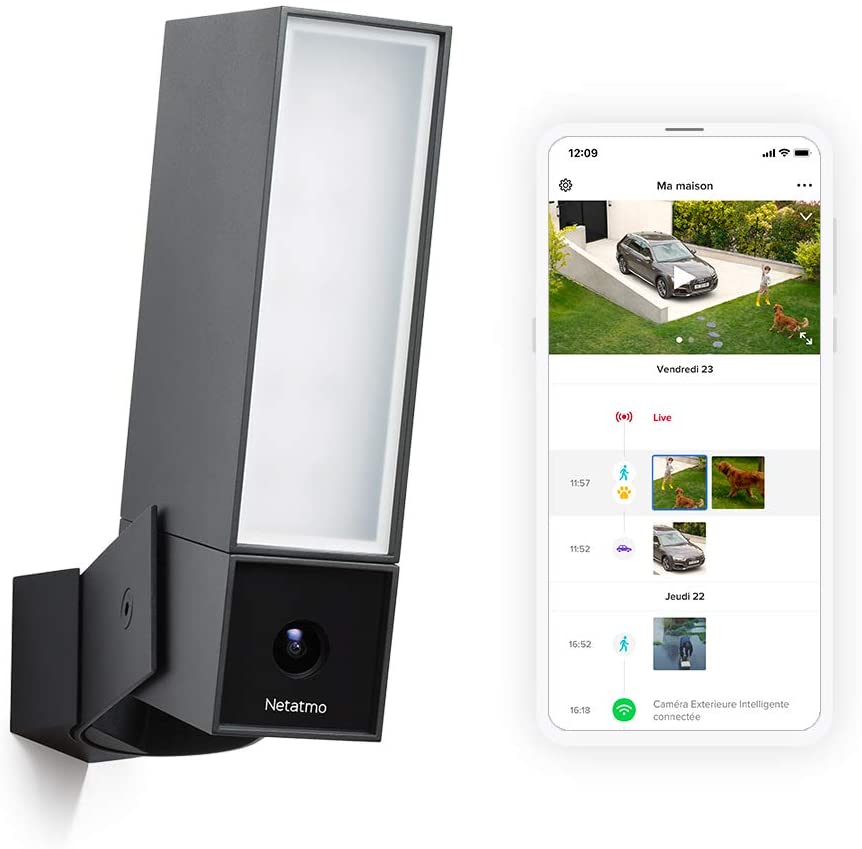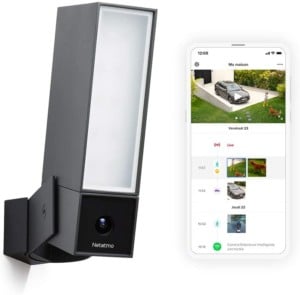 Netatmo cameras, known as intelligent, are able to distinguish between a stranger, a loved one or an insignificant movement thanks to a recognition technology doped with artificial intelligence. So when the camera detects an unfamiliar face, it immediately alerts you via the Netatmo Security app.
In addition to real-time alerts, you can also use them on your echo devices equipped with screens since they are now compatible Alexa. The same goes for Google Home users who will be able to find the image on Nest Hub.
Capable of detect ambient noise and in particular alarms, whether it is a smoke detection or an anti-intrusion alarm, and thereforerecord video on their micro-SD storage. Because, yes, Netatmo cameras are not dependent on the cloud and without hidden costs since they do not require a subscription. So a good plan!
The Netatmo video doorbell: never miss a visitor again
It was undoubtedly the most awaited product by fans of the brand: the Netatmo smart video doorbell !
With its modern design and rather compact in the genre, this Wi-Fi connected doorbell adapts to most electrical installations (8-24 V & 230 V). If you already have a wired doorbell with chime, all you need to do is replace it and plug it into your chime. Then you just need to connect it to your home network.
Building on a microSD storage (included) and not on the cloud, the Netatmo doorbell is also 100% local and therefore 100% secure. It offers images in Full HD 1080p with HDR and infrared night vision for excellent video quality, even at night. It is also weather resistant thanks to itsa IP44 certification and its HZO technology which guarantees its proper functioning whatever the weather conditions.
€299,00
In stock
2 new from € 299,00
Refurbished from 21
July 6, 2022 9:38 a.m.
Netatmo Security: a complete range to monitor the home
In addition to your cameras, theSecurity application also allows you to manage other elements such as the Netatmo smoke detector and its battery offering 10 years of autonomy, or an alarm connected with a siren, opening sensors for doors and windows… Perfect for being warned even faster in the event of a break-in!