After years without a major announcement, Neato just unveiled the release of three new models of robot vacuum cleaners, Neato D8, D9 and D10. Bought in 2017 by the German company Vorverk, best known for its Thermomix® kitchen machine, the American robot vacuum cleaner manufacturer disappointed the latter a little by its immobility and seemed to remain on its achievements while the Chinese competition, in particular Roborock et Ecovacs, never stops chaining new products and innovations ...
Neato D10: a very high-end robot vacuum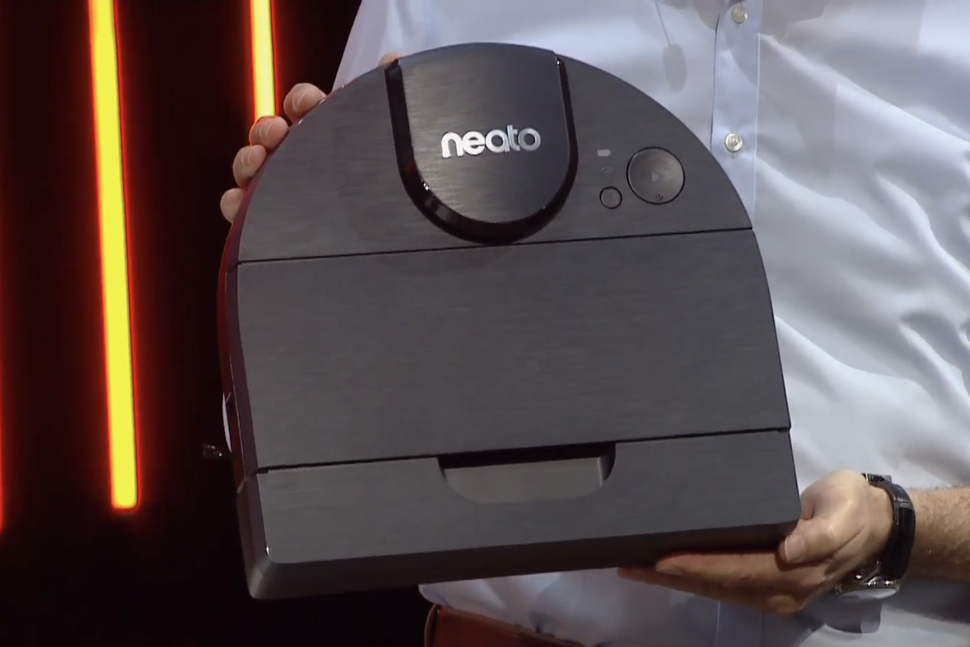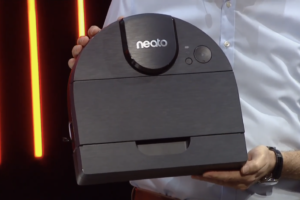 With these three new models, Neato seems to want to move upmarket again and promises a premium user experience. As their numbering suggests, the Neato D8/D9/D10 should logically be placed above the current most upscale of the brand, the Neato D7.
Thomas Nedder, CEO of Neato said during the IFA 2020 online edition that he " leveraged Neato's 15 years of industry experience, analyzed customer feedback and used the latest innovations in robotics and AI technologies " in order to offer a new range "Unique in terms of design and technology, with a premium user experience […]".
Picking up the D shape very characteristic of the brand, the Neato D10 will offer autonomy ranging up to 150 minutes, a filter True-HEPA to capture up to 99,97% of particles and will be equipped with the technology LaserSmartTM TO DEAL. The brand promises ultra-efficient cleaning and 30% faster than that of its competitors, a new brush 28 centimeters long and largest dust bin from the market with a capacity of 700 mL.
Sadly, no automatic dump station as on the new Ecovacs or on the iRobot i7 +, no mop yet now present in the majority of its competitors, even less additional camera for the recognition of objects like the Roborock S6 Max V et Ecovacs Deebot Ozmo T8 AIVI… Nevertheless, Neato promises us exceptional results thanks to an artificial intelligence based on a new generation LIDAR for ever more precise mapping and now possible up to 3 floors. Owners of large homes will appreciate it.
Neato D8 and D9: some concessions on autonomy
As usual, the American ultimately seems to offer more or less the same characteristics to inferior products, with HEPA filters advertised as a little less efficient compared to the Neato D10, but especially concessions on autonomy. A decision not surprisingly knowing that the battery represents the most important post in the production cost of a robot, a bit like electric cars and many other connected objects ... Neato D8 and D9 will propose respectively 90 and 120 minutes of use, performances rather in the average of the sector.
349,99€
499,99€
In stock
11 new from € 349,99
Refurbished from 14
August 9, 2022 2:51 a.m.
Updated: August 9, 2022 2:51 a.m.
A new application
Anxious to further improve its user experience, already excellent it must be admitted, the company is finally announcing a new application, called My Neato, allowing to configure more simply and its robot vacuum cleaners faster than ever. With a Bluetooth or Wi-Fi connection and a six step process, the new Neatos would benefit from the industry's shortest setup process, so they are immediately usable by users. An allegation that we will not fail to verify when we have the opportunity ...
Finally, the three models will of course be compatible with the three main voice assistants on the market: Amazon Alexa, Google Assistant and even Siri which makes its entry with the possibility offered to use the famous "Shortcuts" Apple brand to quickly start devices.
Knowing the quality of previous models, we can't wait to see these new Neato robots at work but do not yet know their different pricing positions. However, when it comes to high-end models, it's a safe bet that they should all exceed the 500 euros mark. Response in a few weeks, their release being announced for fall 2020 in Europe.
Neato Robotics D8 Intelligent Robot Vacuum Cleaner, Robot Vacuum Cleaner with Laser Navigation, 100 Minute Long Battery Life, Connectivity Alexa and application control, indigo blue
11 new from € 349,99
Refurbished from 14
Free Shipping
Functionalities
With its D-shaped design, Neato robot vacuums reach dirt where round robots can't, including corners and along walls. Its Dse design combines with Laser technologysMart to map, navigate and clean your home with millimeter precision, even in the dark (and under furniture).
Clean with a combination spiral brush that's up to 70% wider than round robots. Effective on any surface (wood, carpet, tiles), it is suitable for any home. The large 0,7L dust container needs to be emptied less often.
The D8 has a battery life of 100 minutes of runtime, but if your robot needs more time, it can recharge just enough to finish the job and resume cleaning where it left off. It smartly and quickly cleans your floors. We call it Quick Charge.
Trap allergens. Breathe freely. The ultra-efficient HEPA filter traps allergenic substances, capturing up to 99% of allergens and fine dust.
Control your robot through the myNeato app. Schedule a cleaning for the whole house or targeted areas.