Fitbit announced yesterday the addition, for the first time in its history, of Google Assistant to its range of connected watches during the official presentation of his new Fitbit Versa 3 and Sense models. This is hardly surprising news given that Google began the acquisition of the company for $ 1.2 billion in November. But, that the followers ofAlexa reassure themselves, the assistant ofAmazon will always be in the game and will simply have to live with its counterpart. Great news for all users ofvoice assistants especially as our Fitbit Versa 2 review had particularly convinced us ...
Fibit Versa 3: an interesting evolution and two voice assistants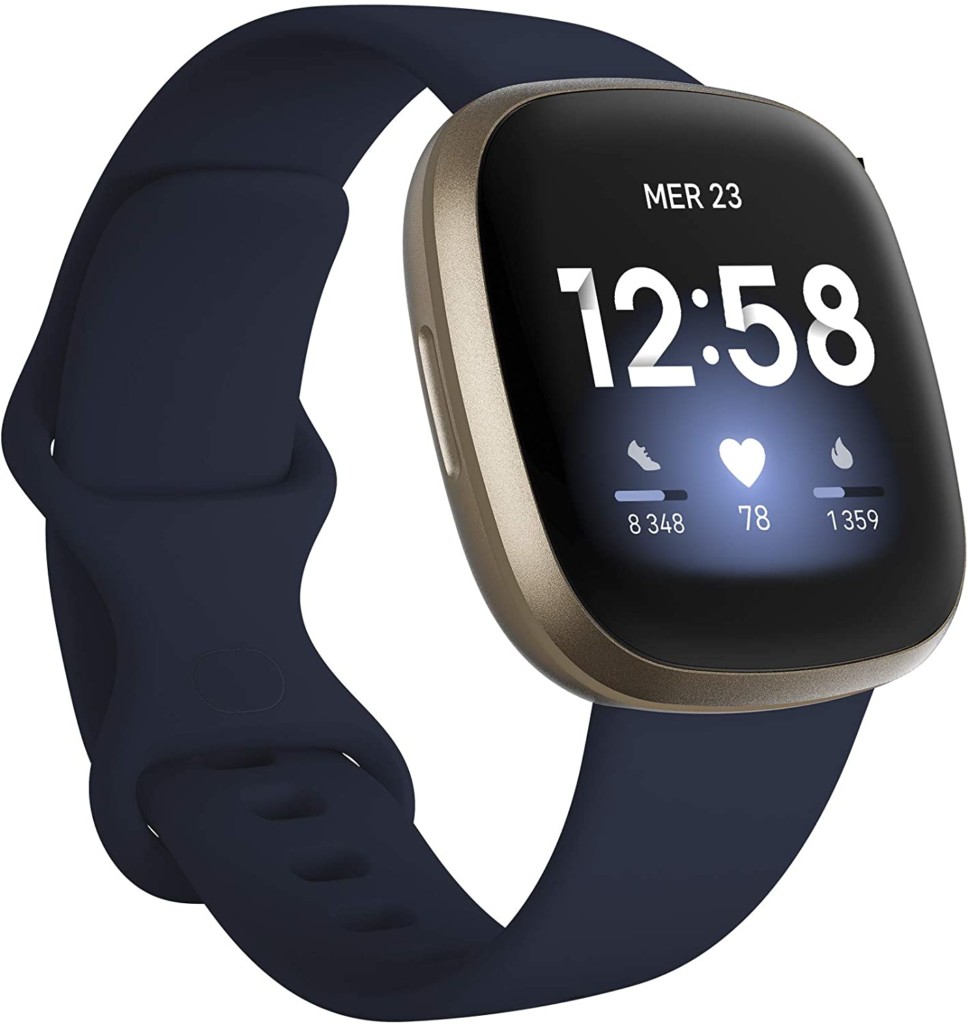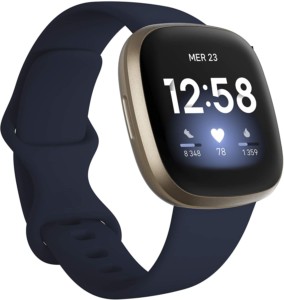 Besides the possibility of using Google Assistant in addition toAmazon Alexa, new Fitbit Versa 3 will bring a key element in the use of assistants: a loud speaker. His absence was undoubtedly the point we regretted the most about the Versa 2 since it prevented us from getting any vocal feedback fromAlexa.
Another good news is that its second gap will also be filled with a Integrated gps ! We will therefore be able to track pace and distance in real time even without our phones, then consult the intensity maps and routes in the Fitbit app after our training sessions. Because, yes, the Fitbit Versa 3 is more than ever a watch intended for sports activity monitoring.
But not only, because it will also be possible to store and listen to music like podcasts, to enjoy Spotify Connect & Control, add Deezer playlists or Amazon Music. All with a excellent battery life of 6 days and NFC payment ! Suffice to say that we will not fail to verify all these points in a future test ...
Anyway, the maker of « smart watches' seems to have listened to its users more than ever and this new iteration promises to be acclaimed by users because of these new features and a price that is still as interesting. Offered today pre-order at a price of 229.95 € , the Fitbit Versa 3 will be available on September 25, 2020.
Note that Google Assistant users will have to wait a few more weeks or months to use their assistant since its integration is not yet effective ...
€212,20
€229,95
In stock
8 new from € 212,20
Refurbished from 23
May 19, 2022 18:35 a.m.
Updated: May 19, 2022 18:35 a.m.
Fitbit Sense: an even more complete new model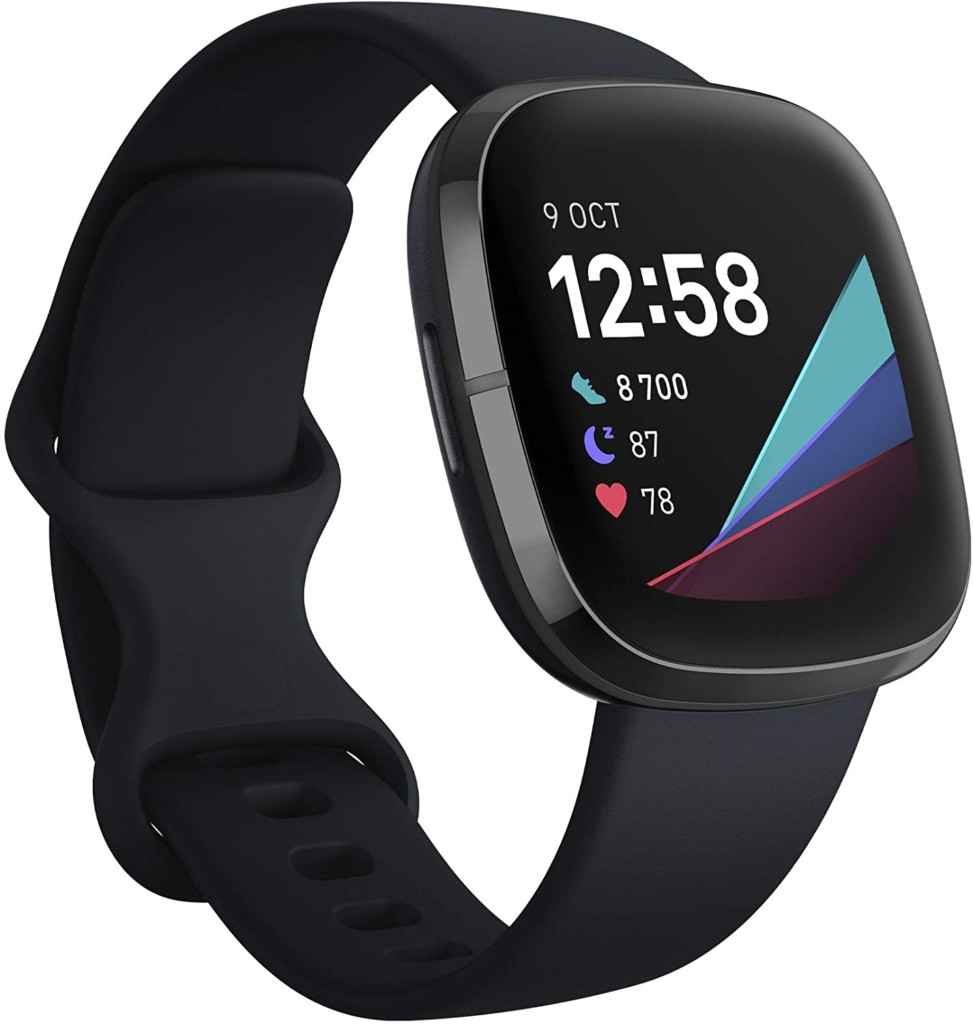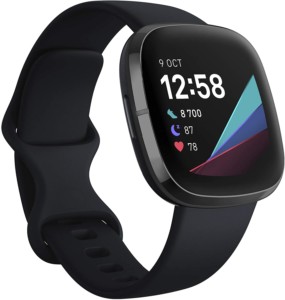 A little more expensive, since offered 100 euros more, the new model Fitbit sense is the most upscale of connected watches of the brand. Obviously, it takes all the characteristics of its little sister Versa 3, but is also equipped with additional sensors.
Thanks to a electro-dermal sensor, users will be able to measure the electrical conductivity of their skin and therefore their sweat rate. Combined with heart rate, skin temperature and other data, the Fitbit app will then be able to paint a clearer picture of the user's state of health, including more precise determination of the user's condition. stress level.
The Fitbit Sense will indeed be the first model of the brand to offer an electrocardiogram for track heart rates more accurately than conventional pulse counting. But this sensor probably won't be active right away, with the brand awaiting approval from the FDA, which is due to review the product in the coming weeks. Assuming that the Samsung Galaxy Watch 3 and Apple Watch Series 5 have already received approval for this same type of sensor, Fitbit CEO James Park is confident about this point.
Pending this approval, the Fitbit sense is also available pre-order at a price of 329.95 € and will be delivered from September 25, even if the activations of Google Assistant like the famous sensor will take a little longer ...
€241,44
€329,95
In stock
14 new from € 241,44
Refurbished from 64
May 19, 2022 18:35 a.m.
Updated: May 19, 2022 18:35 a.m.