Free just announced the possibility, as of today, to fully manage its Freebox Delta voice with Alexa. First box to integrate the voice assistant ofAmazon in december 2018, Free hitherto offered the possibility of interacting to control music or home automation, but it was still necessary to go through "OK Freebox" for many orders. A little frustrating for anyone like us already using Alexa on a daily basis on their Echo devices. Free seems to have heard these admonitions ...
A free feature and an alternative to the remote control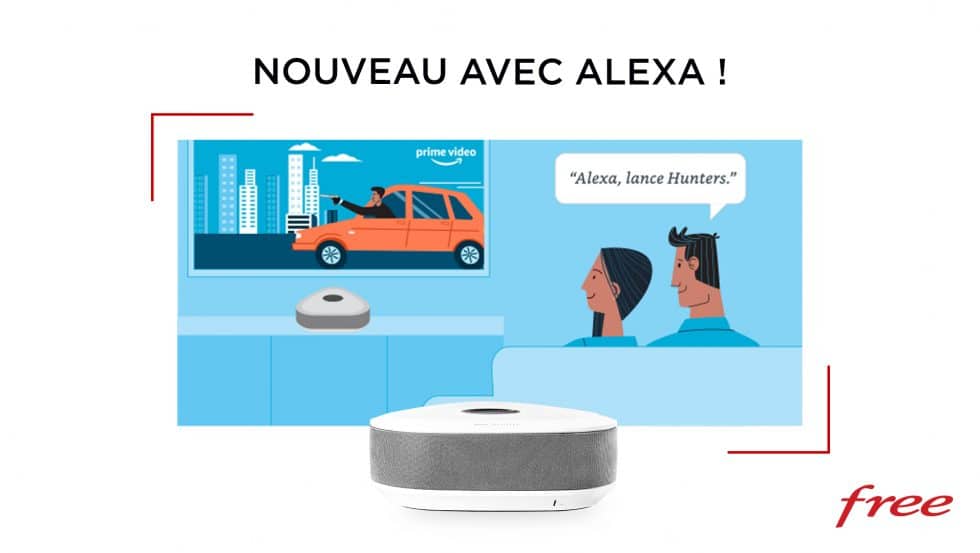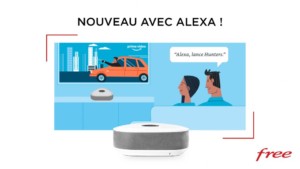 Control your connected home or your music, get answers to our questions, read our daily flashes or get the latest weather forecast with Alexa was already possible on the Freebox Delta thanks to the Devialet player, but a crucial point was missing: the ability to search, launch or control video content simply by voice, via Alexa.
A real alternative to the remote control, Alexa allows you today to have your hands free to do other things while watching your favorite show or series. Practical and fast, it can now launch programs like on our Fire TV Stick 4K… And much more !
New ! 🤩👉
Fly now with Alexa your #FreeboxDelta to the voice! @AmazonNewsEN
Find out more ➡️https://t.co/3l8cLBTD3R pic.twitter.com/TYnMBWOjam

- Free (@free) July 2th, 2020
How to use Alexa on Freebox Delta?
What are the possibilities offered by Alexa on your box? Much the same as on a Fire TV device now since you can:
search for content by title, actor, genre,
launch an application such as Prime Video or Netflix,
play video content on a specific application,
put on pause / go forward / rewind,
to change the channel,
record programs directly on your Devialet player to find them later.
It's very simple, you just have to ask it! Just say:
« Alexa, look for adventure films »
"Put on the fabulous Madame Maisel"
"Launch Prime Video"
"Put TF1"
"Advance 2 minutes" or " Alexa, pause ".
You will find here all the orders Amazon Alexa.
To benefit from all the features today, all you have to do is update your Freebox Delta by restarting it.