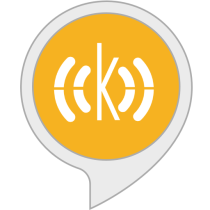 Alexians love connected objects, it is well known, but their choice is obviously strongly influenced by their compatibility with Alexa. It is even now an essential prerequisite for any self-respecting Alexian: without Alexa, no salvation! Unfortunately, if the number of manufacturers offering this compatibility continues to grow, French companies do not all shine by their reactivity and it is still very difficult to find French products offering a skill for our favorite voice assistant. This is why the editorial staff of the Alexiens launched a small survey in order to find French companies offering innovative solutions compatible with Alexa.
Today, we are therefore happy to present Konyks, a French brand that offers a whole range of connected objects compatible with Alexa. Apynov, the young French Tech startup which markets the Konyks brand, indeed offers a perfect range of products to the Alexien to easily begin in the world of Smart Home. All without breaking the bank, because its bulbs and other connected sockets have a really interesting pricing position. The opportunity for us to take a quick tour of their catalog, while waiting to test the "Konyks Starter Kit" which caught our attention during a shopping session on Amazon.
Konyks Starter Kit: get started in the Smart Home
Konyks has clearly identified the French market, still in its infancy, for the connected home. The French are in fact still not very connected to home automation and offering a starter kit with several different devices is probably a wise idea to attract customers who are sometimes a little lost between the big brands with often high prices and the multitude of Chinese brands unknown to the battalion. but at much more attractive prices.
In this Konyks starter kit, you will therefore find the essentials to start connecting your home.
It is indeed made up of three rather attractive devices:
Thanks to the'Konyks app for Android or iOS, you can also simply create groups of devices, but also scenarios: for example, turn on a light when a door is open or when you arrive at your home, illuminate the dressing room with an LED strip when you open it , switch off the connected Priska + socket after a certain time to avoid leaving your devices on standby, etc.
And, of course, you will find the Konyks skill in the "skills store" ofAmazon.
A complete and growing range
Fortunately, Konyks does not only offer three devices and you can easily add other connected objects.
Konyks Priska socket : a take a little more basic than its big sister of which we spoke to you above, but it is not pejorative, because it does perfectly "the job" as one says.
With a maximum power of 2000W, it will allow you to turn off or turn on remotely (wherever you are in the world) the device of your choice.
Lamp, coffee maker, kettle, air humidifier, television or appliances… You will probably need more than one very quickly.
A good product to start with!
Konyks Polyco power strip


: this is a product that particularly arouses our curiosity. The question often comes back to the group: are there any connected multiple sockets? Well we can answer you today "yes, the Konyks Polyco"!
It offers 4 controllable sockets individually from his smartphone or voice with Alexa (and Google Home, for those who have not yet managed to get rid of it) and four USB sockets, which can be very handy.
The Konyks Polyco power strip is available at a price of €59.88 on the Apynov.com site.
Konyks Pluviose outdoor socket : with a very comfortable maximum power of 3520W at 220V at 16A, this connected socket has the very rare feature of being IP55 certified, that is to say resistant to dust, rain and splashes of water. Ideal for the garden or the terrace, here is a product that once again seduces our editorial staff.
You will already find this plug at the price of €49.90 on the Apyno.com site.
And very soon on Amazon.fr where you can consult its technical sheet.
Konyks Dallas LED Strip : last week, we tested our first RGB LED strip in our Alexa Lab.
Konyks also offers its voice-controlled 3M LED tape with Alexa. Nice to give a modern touch to your interior: it's class in Dallas!
Le Konyks Dallas ribbon is available on Apynov.com at the rate of €39.90.
Finally, Konyks also offers a 1080p Wi-Fi camera and compatible flush-mounted switch Alexa, but we will talk about it in a future article, after having tested the "Starter Kit" available on the Apynov.com site that we have just received!
Stay Connected!