We recently told you about the skill Qobuz, a musical news flash briefing which particularly appealed to us. Following this discovery, we had a long discussion with Benoît Rébus, the head of global hardware partnerships for the French streaming site, on the challenges represented by voice assistants and connected speakers for the online music sector. An interview as interesting as it is enriching that we wanted to share with you.
Can you quickly introduce Qobuz to us?
We are a music streaming and download service in lossless quality present in 11 countries, soon 12 with the USA. We have the specificity of offering and producing a lot of editorial content: artist biographies, album descriptions, "great angles" which retrace the history of labels or musical trends, etc. We offer a lot of human curation, many homemade playlists, texts that we create ourselves and which are also translated into five languages.
You have just posted a skill on Alexa which we recently talked about ...
Yes. The idea was to position ourselves on Alexa at the French launch, knowing that we did not have access to full integration like some of our competitors, by pushing our editorial content. Content that other streaming services don't have, with a daily gender-agnostic selection. The theme changes often, the sound is good, which is not always the case with "flash briefing" skills.

You believe in the potential ofAlexa?
Yes a lot. We are already quite happy with this flash, but we want to go further.
That is to say, offering a service that is as easily accessible asAmazon Music?
Exactly. This is what we like about Amazon, because we may not be served first, but they offer us the same level of integration as the others. You might think that the service Amazon Music is privileged, but in fact not. This is what is good with Amazon : they offer us exactly the same functionalities as theirs and truly the opportunity to position ourselves at their level by providing users withAlexa a service as efficient as theirs. At the house of Amazon, there is room for others, unlike Apple and its HomePod for example ...
"We are actively preparing our launch on Alexa »
You are therefore not heading towards a skill but a real integration into Alexa?
Absolutely, Qobuz will be a streaming service like any other but of better sound and editorial quality. You can choose it as the default service. You will have access to the same search, playlists or favorites features as those ofAmazon Music.
We are actively preparing our launch on Alexa, but we have a lot of preliminary work to do, such as cleaning up the catalog a bit, duplicating artist records, improving the search engine, etc.
Is it a new way of working?
Absoutely. In a voice experience, the user cannot search for three different results as they do with a screen. For us, it is a question of aiming directly at the goal and immediately offering the right result.
A rather high-end positioning in short?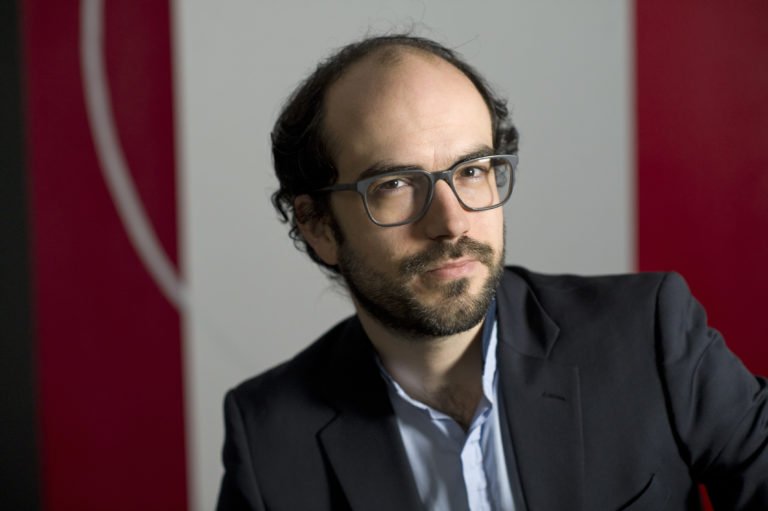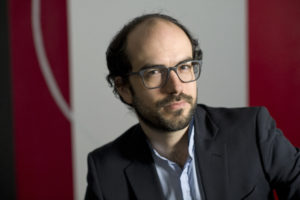 Absolutely. We want to offer an effective voice experience, up to our standards, and that will not disappoint our current and future subscribers. For us, the idea is to offer an alternative to "mainstream" services with lossless audio quality. It is true that high definition is not really of interest on an Echo, but deporting the listening on a Sonos or a Yamaha, for example, will make it possible to take advantage of this sound quality. We are already working with many Hi-Fi manufacturers such as Buesound, Devialet or LINN, to name a few. In all, we work with more than 50 partners to offer a more high-end version of streaming music, without loss, which has been our position from the start.
We also offer fee-for-service downloads, which do not require a subscription, and allow you to find your purchases in the cloud. The idea is to be able to use this with Alexa and to be able to ask him, for example, to play the last purchased album. We also want to be able to offer a sort of "catch up" of our content such as album reviews, a replay of theMusical news from Qobuz it would still be a shame to lose the content. We can imagine being able to trigger, for example, listening to the album in question after listening to the daily flash, which is not yet possible for the moment.
So what sets you apart from your competitors, apart from the sound quality, is also and above all the production of editorial content?
Yes exactly. On the one hand, there is the written content, produced by real journalists, but also the music featured. If you open up Qobuz, you'll realize that it's not really the top 50 we're pushing, but rather music that is often referred to as alternative or emerging. Qobuz is aimed at a clientele of enlightened adults compared to Spotify which is more geared towards young people. In any case, our typical client is different. He is rather 40 years old or even more, he is quite cultivated, he has a fairly high social level, a real musical and intellectual curiosity. These are typically the people who bought a lot of records in stores before and who are very thirsty for culture in general, not just music. They also like beautiful things, like a good Hi-Fi system for example.

Your positioning is therefore more upscale, your subscription plans logically more expensive. Do you plan to offer a special subscription for Alexa, as can do Amazon Music?
No, not really, we already have an offer similar to that of our competitors at 9.99 € / monthMore most of our subscribers are on "lossless" offers [lossless, Editor's note] at around € 20 or more… We had thought about that at one time with Sonos, which is an important partner, but in the end our subscribers have a very heterogeneous use. They do not only use their subscription at home, but also in transport, in the car, on trips and therefore on the move.
Do you have a provisional schedule?
Not really. We are not communicating on this yet because we are in the midst of a development phase and there is still a lot of work to be done. I don't think that will be done by the end of the year, it is a project that will take several months because we want to offer a different experience and we don't want to disappoint our customers, especially in the United States with our upcoming launch.