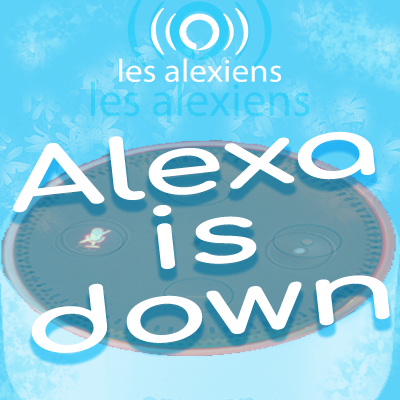 Like many people on this evening of 18 Pluviôse CCXXVII, you are probably wondering how to remedy your voice assistance problems with our beloved Alexa. Fortunately, always at the heart of the news, the writing of the Alexiens bends over backwards to help you solve this major problem. Follow the guide!
First of all, do you know who is Alexa?
In November 2014, Amazon announced Alexa at the same time as Echo4. Alexa and its goals were inspired by the voice of the computer and the conversation system de Star Trek TNG. The name Alexa was chosen due to the fact that it is composed of the consonant X and, therefore, facilitates accurate recognition. It also recalls the LibraryAlexandrie5. In June 2015, Amazon announced Alexa Fund, a program that would invest in companies developing voice control technologies. A $ 100 million fund has been invested in companies including Ecobee, Orange Chef Scout Alarm, garageio, Toymail, MARA, and Mojio6. In 2016, the Prize Alexa was announced to help advance this technology.
Le Amazon Echo et Amazon Echo Spot (directly second generation) were released on June 13, 2018 in France. From Amazon Echo were offered and tested by employees ofAmazon, so that'Alexa could be adapted to France. the Amazon Echo Spot, which includes a screen and allows you to make video calls, is released on July 23, 2018 in France.
Well, thank you Wikipedia, but you will say to me: "Is that all very well?" What am I doing now? ".
Here's the procedure to follow!
But, above all ...
TAKE PATIENCE WITH YOUR AILD!
Hoping to have been of service to you, the Alexiens invite you to visit the most beautiful francophone community on Facebook and their great forum. If you ever run out of ideas, you can always watch a good movie or series Amazon Original on Prime Video, listen to the latest trending songs on Amazon Music Unlimited, read an Audible book, or shop with your Prime membership at Amazon. Fr. Moreover, there are some promotions on the Echo and Fire ranges!
Good evening to all!