If you are one of our loyal readers, you probably already know this name: Homey. It must be said that the small home automation box has more than one asset in its bag. Athom hadn't really revealed any big new hardware features since its launch, focusing on the development and proper functioning of its software, and many were waiting for a slightly more affordable solution. Wishing to go much further, the Dutch company has just announced today the free of charge as well as a very interesting Homey Bridge available for only € 69 !
Homey free for all
As Emile Nijssen admitted during the Athom keynote, if Homey had a fault, it was undoubtedly his price. Indeed, the box may be attractive, its entry ticket remained a major obstacle for many people.
« We took the technology that powers Homey and completely rebuilt it to work in the cloud. ", Summed up the creator of Athom. "Without the initial requirement to purchase hardware, anyone can now use Homey for free. "
Yes, you read that right, the Homey software solution will now be free for everyone, in the basic version, which it will obviously be possible to improve with a Premium subscription at € 2.99 / month, but also by purchasing the new home automation hub called Homey Bridge.
Homey Bridge: a complete home automation hub at a low price
Homey Bridge is just a gateway allowing you to use the main home automation protocols on the market: Wi-Fi, Bluetooth LE, ZigBee, Z-Wave, 433 Mhz and infrared. In all, it is not less than six home automation protocols in one device !
According to the company, Homey Bridge will allow you to choose your connected objects among more than 1000 brands et 50 references, this simple hub allowing all group together within the same application modern design and very easy to use.
A home automation application available on iOS and Android, but also on PC and Mac via a simple browser, and which allows you to create automations called Flows which are sort of "super routines" as you know them with your voice assistant. Moreover, note that Homey is also fully compatible with Amazon Alexa and Google Assistant, but also with Apple HomeKit (Siri Shortcuts)!
Unlike the previous offer, this time it is a cloud solution and not hosted locally as with the Homey Pro box which will nevertheless remain available for users wishing to go further and do without a monthly subscription ... This new offer will therefore be ideal for all those wishing to discover the ecosystem without breaking the bank.
Available today, or almost ...
You can register today for participate in the beta and order the Homey Bridge from the company's official website.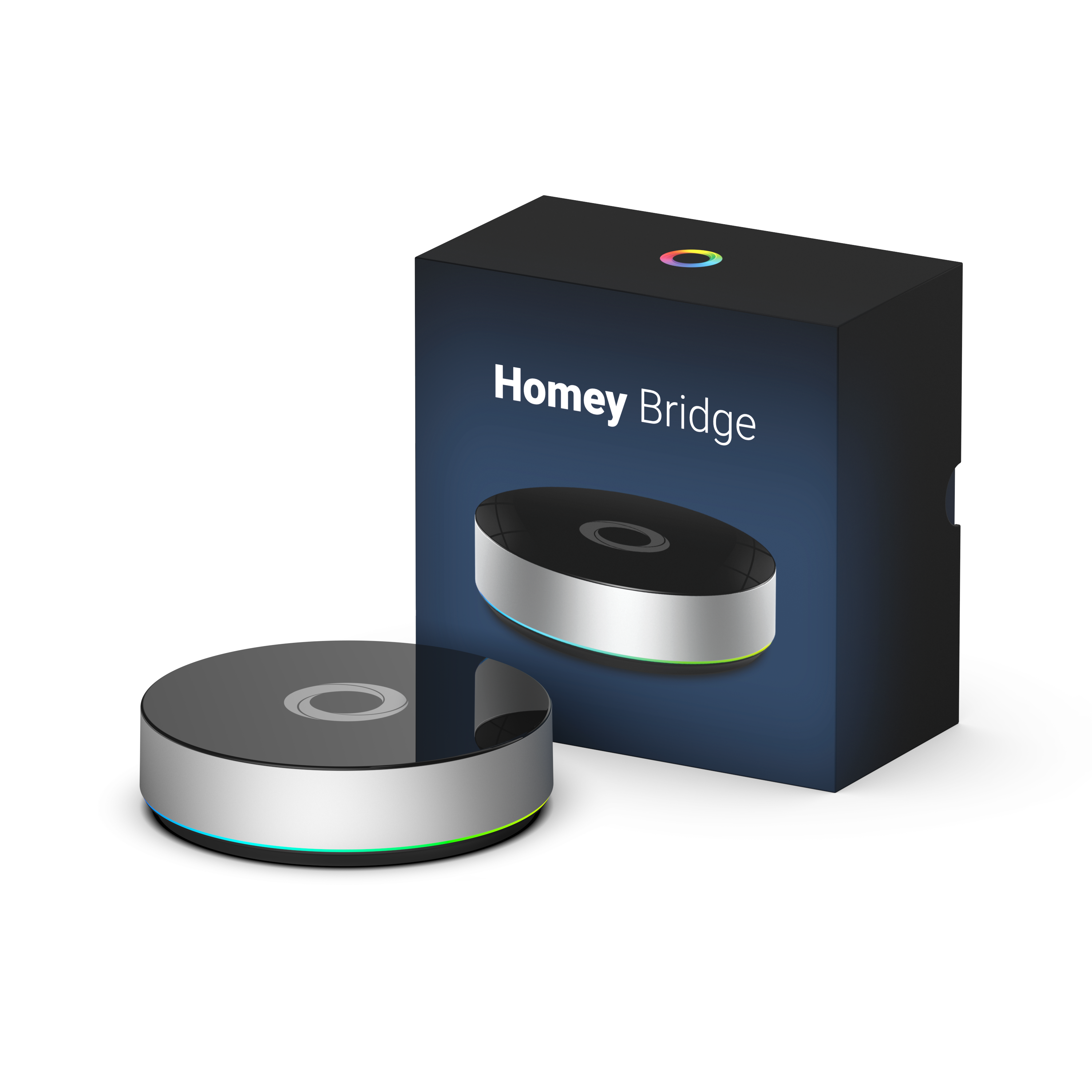 Note that your participation in the beta program must be validated in order to benefit from the hub. We therefore advise you to wait to receive the confirmation e-mail before purchasing it.