La halloween party is increasingly popular with the French. This year again, Amazon and offers us to celebrate halloween with Alexa and various rather nice experiences that we will detail here before seeing how create a connected haunted house !
« Alexa, Happy Halloween "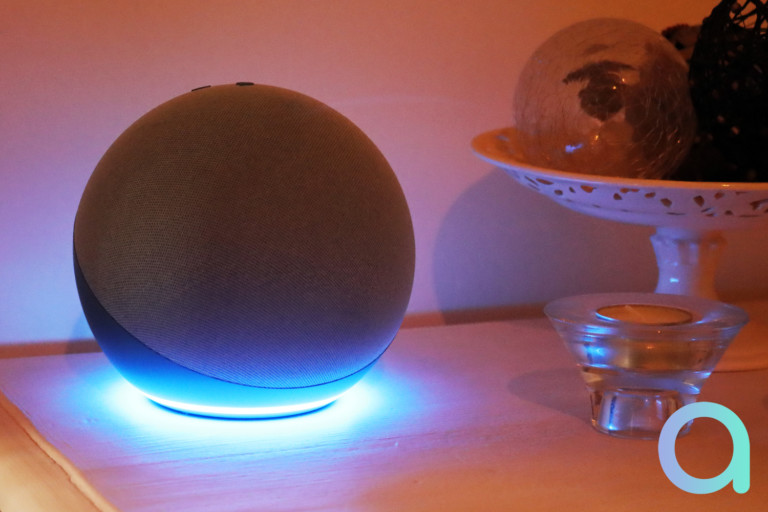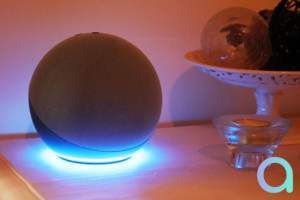 To start, you obviously need one or more connected speakers and why one of the little news? Indeed, the new Amazon Echo 4 like its little brother Dot 4 will blend particularly into a halloween decoration, especially in their Charcoal (anthracite gray) and Twilight Blue (gray-blue) finishes.
You can also opt for a Fire TV Stick or Fire TV Cube to enhance the experience by using Alexa and his skills in large format on your TV.
Our tip: create a multiroom to play sound from your speakers throughout the house.
Is everything in place? Let's go ! To fully enjoy the Halloween experience with Alexa, you just have to tell him: « Alexa, Happy Halloween ! " ou « Alexa, let's go to the haunted house ". The teams ofAmazon have indeed concocted a superb experience where our vocal assistant, stuck in a most terrifying Gothic mansion, calls for your help to get out. Do not be afraid, let yourself be guided, and help Alexa to come out "alive"!
But, that's not all, you can also ask:
« Alexa, what monster am I? ",
"Sing your Halloween song",
"Tell me a scary story",
"Tell me a Halloween joke",
" Scare me ",
« Alexa, how are you going to dress up for Halloween ",
"What are you going to do for Halloween",
"What's your favorite horror movie? ",
"What's your favorite horror book?" ",
"Give me a scary anecdote",
Your favorite assistant can also help you with some Halloween tutorials:
« Alexa, give me a tutorial to celebrate Halloween ",
'Give me an idea for a costume for Halloween',
Europe 1: a Halloween story told by Christophe Hondelatte!
Last year, Europe 1 launched halloween story which invites us, this year again, to shiver with Christophe Hondelatte who tells us the terrifying story of Patricia, Bérangère and Rémi… in the Creuse!
Just ask « Alexa, ask Europe 1 for a Halloween story » !
Skills for Halloween
Like each, other developers offer some Alexa free skills allowing you to animate your connected home with sounds that are scary, scary monsters, etc ...
The connected haunted house
Obviously, you will need a minimum of connected objects to make the experience even more convincing. To decorate your exteriors, here is two waterproof IP66 Novostella LED RGBW floodlights to light up the facade of your house in frightening colors.
Not available
July 5, 2022 19:03 a.m.
You can also opt for the pretty connected garland Guirled IP65 with solar panel.
€38,99
In stock
2 new from € 38,99
July 5, 2022 19:03 a.m.
We also introduced you to the French brand at the bend of a Tuya compatible garland test / Smart Life that you can even power with a battery. Practice !
€28,99
In stock
2 new from € 28,99
July 5, 2022 19:03 a.m.
For those who own a ZigBee Philips Hue hub, the connected lighting specialist also offers lighting experiences dedicated to Halloween in its Hue app that you can use both indoors and outdoors for a most convincing decoration!
In Wi-Fi, it is also possible, here is a selection ofWi-Fi bulbs et connected LED strips. Don't forget the connected sockets which can allow you to automate certain garlands and other unconnected but nevertheless terrifying objects ...
Please note, we cannot be held responsible for the consequences of the terrifying jitters that you risk causing in your children! Happy Halloween !