Google is pursuing the development strategy of its latest music streaming service, which will definitely replace Google Play Music in the coming months, by very soon offering its Assistant the possibility of play personal playlists on YouTube Music from Google Nest devices.
YouTube Music: personal playlists for Google Assistant
If Googl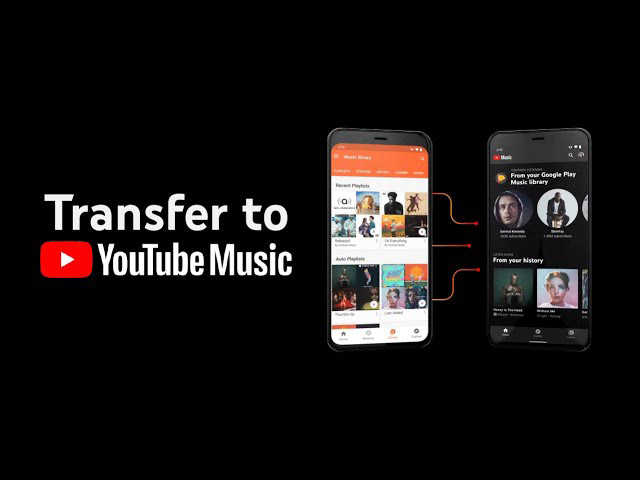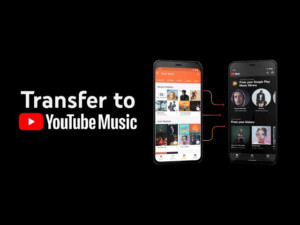 e announced last year the upcoming end of Google Play Music for the benefit of YouTube Music, it is clear that a number of features are still missing from the new streaming service. Indeed, Google Assistant can certainly play playlists, but not personal playlists created by users, pushing many users of Google Nest speakers to turn to alternative services such as Spotify or Deezer.
« You have requested that YouTube Music be better integrated with other third-party applications and services, and our teams are delighted to respond to those requests ", explains Hazel, a member of Team YouTube on a dedicated support page. "[…] We're also testing the ability to play personal playlists from YouTube Music through the Google Assistant - a feature that many of you have already requested. This feature is currently available to all YouTube Music listeners on Nest speakers and smart displays in the US, and there are plans to roll it out to more countries and devices in the future! "
According to Google, the new feature would still be in test on a limited number of users, but should be available to all users when the Google Play service closes its doors for good. A closure that seems more and more imminent, the giant of Mountain View having announced its intention to put end of Play Store purchases in August, then streaming from the app in October. Offering a migration tool since May, users will be encouraged to transfer their content before it disappears at the end of December 2020.
YouTube Music on Google Maps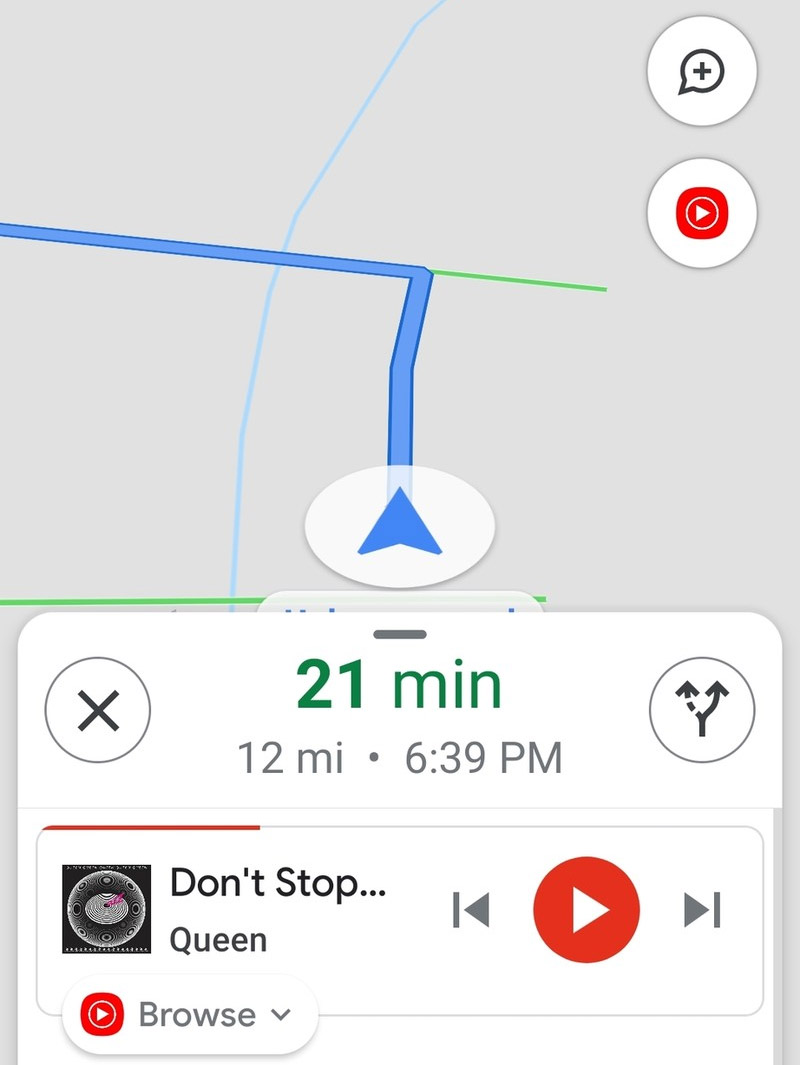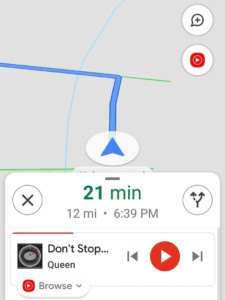 More good news, YouTube Music is now easily usable from Google Maps. The feature, only available for Premium members, comes in handy for anyone who uses their smartphone as the steering wheel navigation system.
Indeed, if it was previously necessary to quit navigation to use the streaming service application, Google has now added a quick access icon to YouTube Music directly on the navigation screen, allowing you to play, pause or still change title in a playlist without changing application and see at a glance the title currently playing.