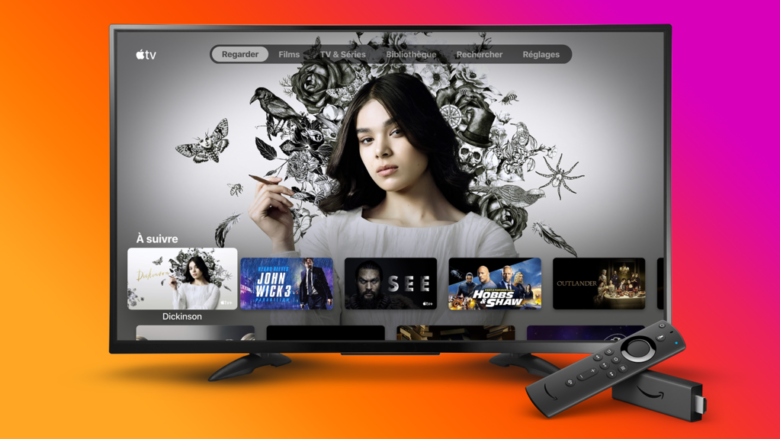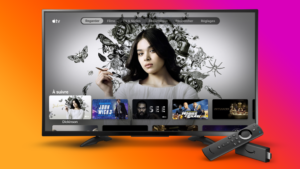 Customers of the Cupertino company will be delighted to learn that Apple TV app is now available on Fire TV. For the first time, users can watch the movies, shows and channels they purchase through Apple on their Fire TV device. From November 1, Apple TV+, which brings together all the original series and films from the world's greatest screenwriters, will also be available to subscribers via an app on Fire TV.
How to use Apple TV on Fire TV Stick?
To use it on your Fire TV Stick Basic or with remote control Alexa Or your Fire TV Stick 4K, nothing could be simpler, you just have to install the application available on theAmazon App store.
Search for "Apple" in your Fire TV Stick's search engine (available at the top left of the Home screen) and you should find it. The connection will then be made with your usual Apple IDs.
If you have recently invested in the whole new remote control Alexa, or if you have more simply paired an Echo device to your Fire TV Stick, you can easily start watching your favorite series and movies by requesting it from Alexa.
The + version available from November 1st
Better yet, the Apple TV + service, accessible via the app of the Apple brand will also be available from November 1 and will offer an extensive program of original series, films and documentaries, including "The Morning Show", "Dickinson", "See", "For All Mankind" and "The Elephant Mother". You can then ask Alexa start watching specific content, saying " Alexa, look at Dickinson ". Or if you are wondering what to watch you might say « Alexa, find drama series ", and you will be able to see the original contents as "The Morning Show" et "See" displayed among search results on Fire TV.
Update: September 28, 2022 19 h 10 min