Echo ShowAmazon has still not arrived in France. In fact, it should never even be marketed in France according to sources familiar with the matter. This niche device, however, had enough to crack more than one Frenchman to believe the enthusiasm it arouses on Facebook groups dedicated to Alexa and the various forums that deal with the subject. But, rest assured, it seems thatAmazon is chosen an even more interesting alternative.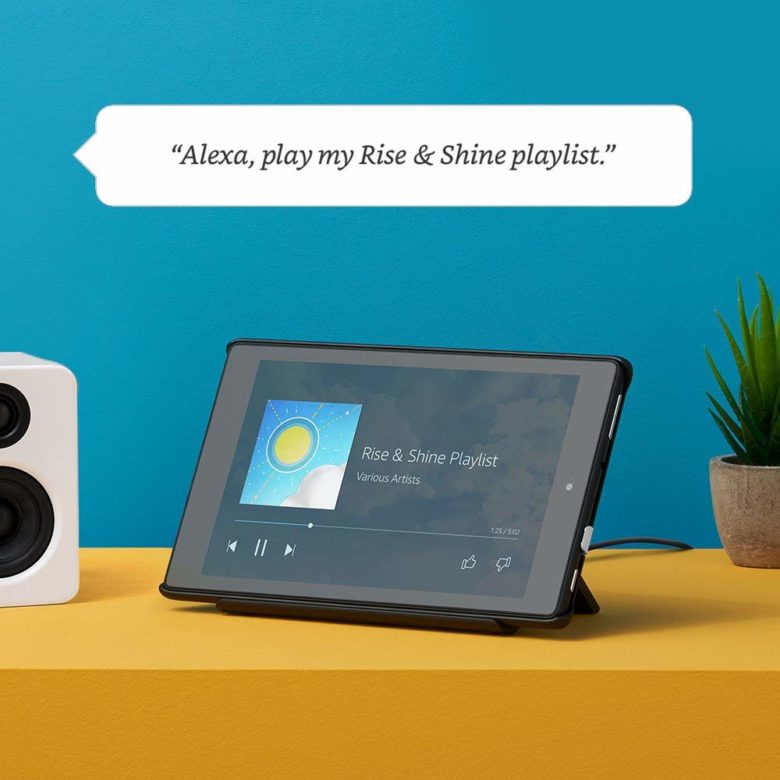 Indeed, starting next month, you will no longer need to buy an Echo Show to take advantage of its unique features. Last week, the famous Seattle-based company announced a very attractive new feature for its Fire HD 8 and Fire HD 10 tablets. Called "Show Mode", this brand new mode of the Fire OS operating system wants to transform your tablet into a real Echo Show.
An attractive "Show" mode
This mode, which is already being deployed in the United States via a simple 'Over The Air' update, will be delivered free of charge to the latest generation Fire HD 8 and Fire HD 10 tablets. Thanks to it, you will be able to ask Alexa check the news, tell you the weather, view your camera feeds, make a video call to your best friend or play music on Amazon Music Unlimited.
Some will say that it is not the same. Certainly. Corn Amazon has thought of everything while adding the possibility of ordering a dock, an inclined charging station which therefore makes the user experience very similar to that of an Echo
A Dock that makes the Echo Show outdated?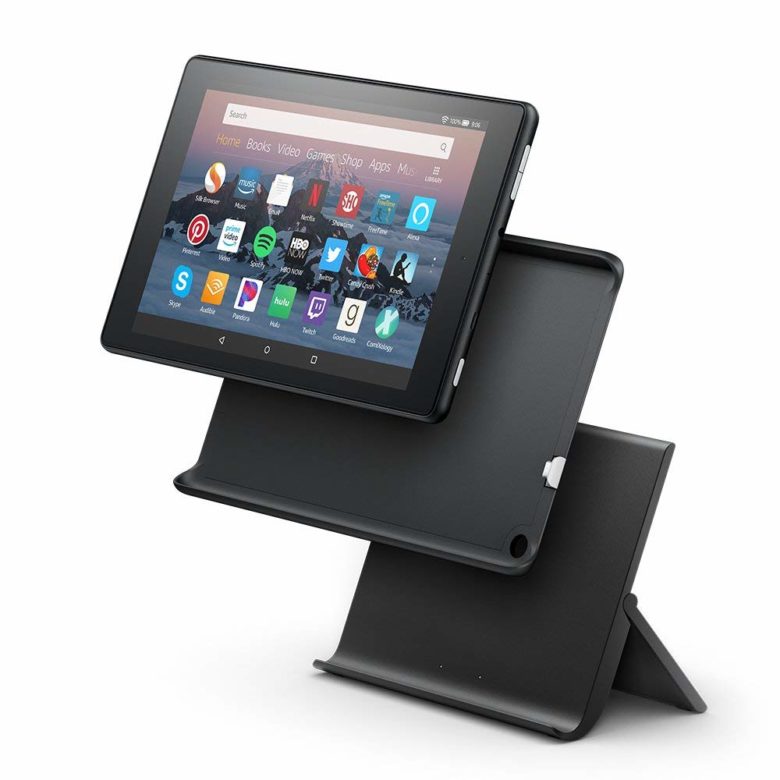 In addition to this Show Mode, Amazon offers us a brand new accessory with the evocative name of "Show Mode Charging Dock". As its not very sexy name suggests, it is a charging station compatible with the Fire HD 8 and Fire HD 10 tablets, delivered with a case and an adjustable support, which thanks to a few magnets will allow charging tablet or its use on mains while creating an ideal viewing angle for use while standing. Like an Echo Show!
"Last year we introduced Alexa on the Fire HD 10 hands-free and customers love it - in fact, the Fire HD 10 is now our highest rated Fire tablet, "said Kevin Keith, Managing Director ofAmazon Devices. "We are now going to push the experience even further Alexa with Show mode and Show Mode charging station. Place your tablet in the dock and it turns into an experience Alexa more immersive - simply request to see the weather, news, a TV show, make a video call, and more; grab your tablet from the dock to access your favorite apps, books, and websites. It's a whole new way for customers to use and enjoy their Fire tablets. »
Available for pre-order across the Atlantic, the Fire HD 8 Show Mode Charging Dock is offered at a price of $ 34,99 or less than € 30 and its big brother the Fire HD Dock for Fire HD 10 tablet at $ 49.99 or around € 42. They will start shipping on July 12 to the United States, but unfortunately we have no date for our dear country, although there is little doubt that we should also benefit from this new product.