As we reveal to you the release of Ecovacs Deebot N8 robot vacuum cleaners, a new family intended to replace the Ozmo 900 series, we randomly discovered in our research a brand new model already crowned with a IF Design Award 2021 appointed Ecovacs Deebot N9 +. Vacuum cleaner, but also washer, the appliance of the specialist in household robotics brings a major innovation with its ability to fill its water tank alone ...
Ecovacs Deebot N9 +: an autonomous vacuum cleaner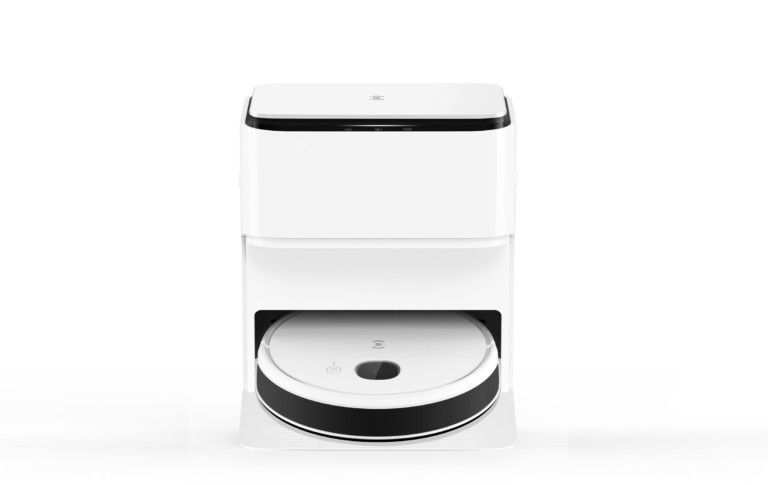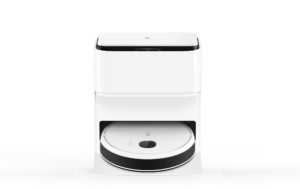 If the Ozmo Pro system of Deebot Ozmo T8 + is rather convincing, its motor integrated in the water tank allowing to vibrate its cleaning plate and to print it a slight circular movement, it remains nonetheless imperfect and we continue to call for a more efficient process . That's good, because that's what Ecovacs offers on its latest robot vacuum .
Surprisingly relieved of the famous laser rangefinder, the new Ecovacs Deebot N9 + is a robot equipped with a single camera arranged on its upper face. A solution that turns out to be just as effective if it is properly implemented, as we have notably seen in our iRobot Roomba i7 review, which promises us a even more precise navigation, but also a more compact device and therefore more able to go under furniture. But the revolution is clearly not here ...
Indeed, by discovering the device which was awarded a design prize, we were especially challenged by its two-mop system. A washing functionality apparently much more advanced than what we have had the chance to see so far in our robot vacuum tests since this time it is not a question of simply wiping the floor, or even of going back and forth in a Y or using ultrasonic vibrations, but of vigorously rub the ground using two rotating brushes with long hairs. And that's not all ...
A self-cleaning station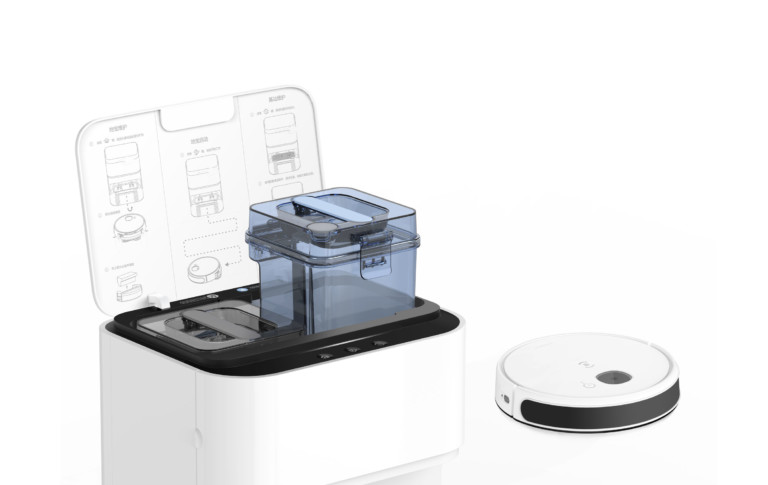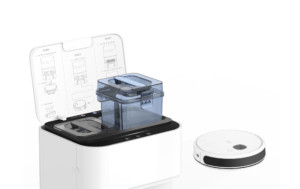 Evocacs goes even further by offering with its Deebot N9 + a truly self-cleaning station. If we are already familiar with the principle of the dust collector, very popular in recent years because of its practicality, the concept finds its limits when you use your robot in washing mode. Indeed, although the emptying station avoids having to empty the dust container yourself, it is still necessary to fill the water tank of the robot mop, not to mention the essential maintenance of its mops.
This is why Ecovacs has decided to go further and offer a self-cleaning model with an ingenious mop drying system to avoid odors, but also a large tank allowing the robot to fill up with water like a big !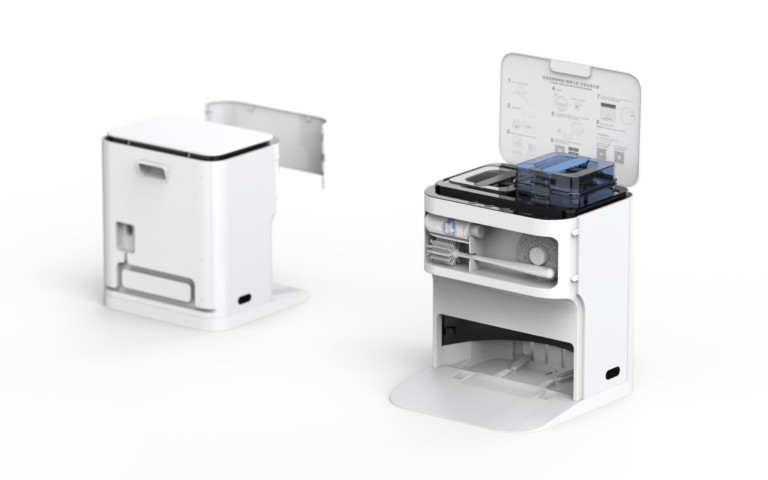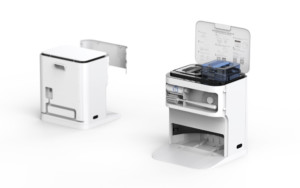 We also note, with interest, the presence of a second plastic container intended to receive the dust. Exit the bag not very ecological that we were a little disappointed to see a comeback after years of using bagless vacuum cleaners. Finally, the last detail which is not to displease us, the station is equipped with a compartment for storing accessories, in which we see a bottle of liquid that gives us hope that this robot will finally be the washer worthy of the name that we have been waiting for so long!
Unfortunately we do not have no date yet to announce to you concerning its marketing which, as very often, should initially be done only on the Asian market, but we will not fail to follow the subject attentively as we are already eager to see the attractive one at work Ecovacs Deebot N9 + in our lab '!