It's the surprise of the day. On this November 1st, not necessarily a holiday for everyone, Amazon has uploaded the long-awaited clock connected to Alexa quite logically named Echo Wall Clock. Available now on Amazon. Fr, this new member of the Echo family will undoubtedly be a " must have " Alexians. But what can this new apparatus Amazon Echo? Let's do a check in !
Echo Wall Clock: your timers Alexa in one look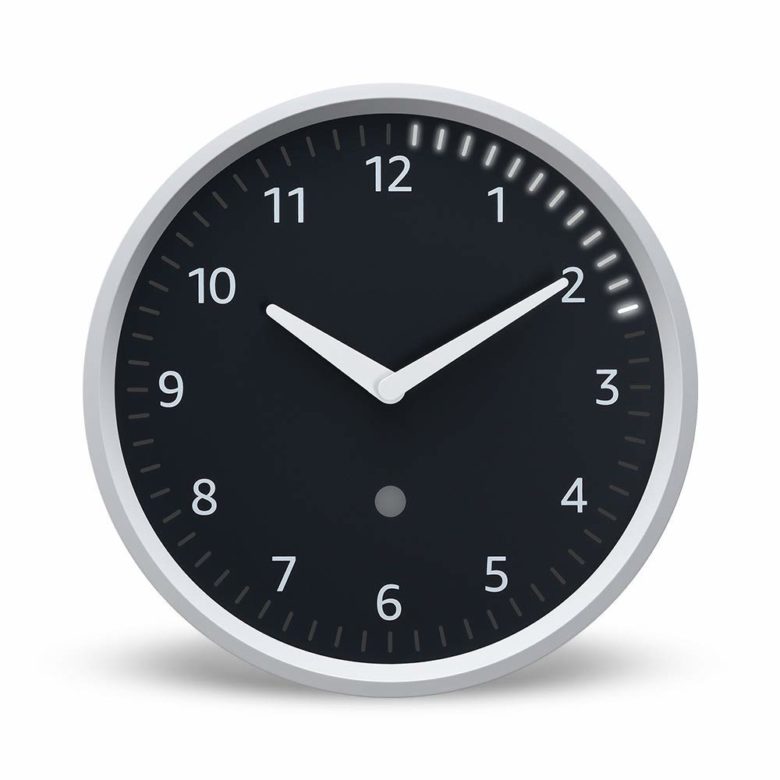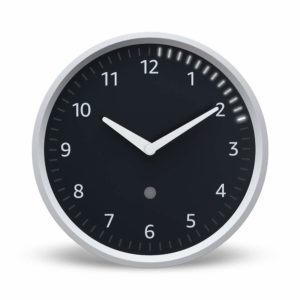 To believe Amazon, Echo Wall Clock will allow us to stay organized thanks to Alexa and always be on time. Provided you take a look of course, this analog clock is doubled with a 60 LED digital display allowing to display one or more timers programmed via a voice command, from an Echo device or the application Alexa. Convenient to see how much time is left without having to question your voice assistant.
Measuring approximately 25 centimeters in diameter (254 x 254 x 41 mm) for 380 grams, Echo Wall Clock is a wall clock white bezel and black dial, the only finish for the moment offered by Amazon. Powered by 4 AA batteries (included), it requires a compatible Echo device located within 9 feet to function. Indeed, it synchronizes with Echo via Bluetooth 4.2. All the echo devices are compatible, whether it is an Echo 3 or a Echo Show 2, or future Echo Flex or Echo Studio.
Please note, Echo Wall Clock is not compatible with Fire TV or Fire TV tablets at the moment.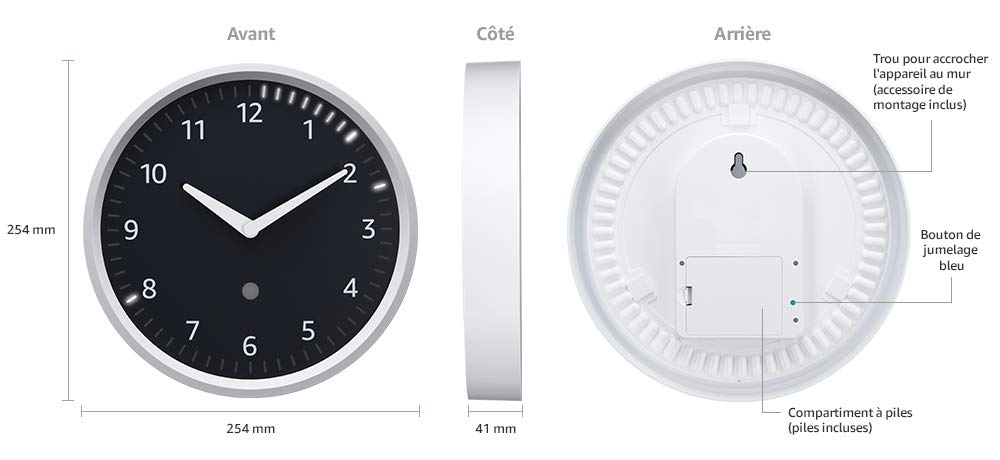 A simple device, not to say basic
For install Echo Wall Clock, nothing could be simpler, just insert the 4 AA batteries included and ask Alexa to configure it. Amazon has, once again, played the card of simplicity and relies on Alexa to guide you step by step.


Some possible commands:
Alexa, set a 45 minute timer
Alexa, set an 8 minute timer
Alexa, set a 12 minute timer for the pasta
Alexa set an alarm in 40 minutes for the laundry
Not available
September 28, 2022 16 h 47 min