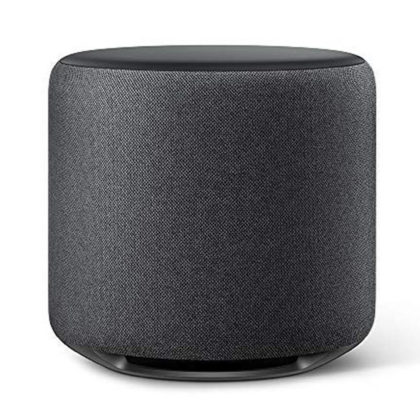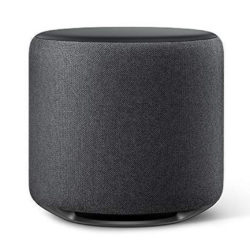 You've probably heard of the upcoming release of eight products featuring Alexa in the appliance ranges ofAmazon. If the press rushed to the hypothetical microwave oven, audio devices were also mentioned, including a subwoofer ...
Today, Pocket lint goes further by revealing the shapes and the price of the one that should logically be called Echo Sub, according to the screenshots taken by the American site known for its many "leaks". The product would indeed have appeared stealthily on the pages of Amazon.co.uk
Six inches in size, a little over 6 cm high, theEcho Sub would offer a more than comfortable power of 100W. Yes, you read that correctly: 100 Watts !!! All apparently without any other wire than that of its power supply. Marketed slightly cheaper than theAmazon Echo 2nd generation, to 129 €, this subwoofer would be a relatively inexpensive way to boost its installation Alexa and make Echo your primary sound system.
The Echo Sub would thus make it possible to create a 2.1 sound system by strengthening the stereo promised with the association of two Echo. Information that we had disclosed a little prematurely a few months ago, but which now seems to be confirmed. The pack 2 Echo + 1 Echo Sub (less than 300 €) would thus remain cheaper than a single Apple HomePod (349 €) or a Google Home Max (399 €), but would offer stereo and bass at will. A big blow for the competition!
This feature should therefore not be long in coming and appearing in our applications. Alexa. Beta testers are already keeping an eye out!
And we learn, finally, that this famous Amazon Echo Sub would be marketed from October 11, 2018 ... With other connected objects and in particular a smart plug or stamped connected plug Amazon. As much to say to you that the Alexiens are already stamping with impatience !!!
source: Pocket lint